7 Reasons to Shop Around for Car Insurance Every 6 Months
Auto
/
7 Reasons to Shop Around for Car Insurance Every 6 Months
No matter how safe you drive or how much you change your habits, car insurance seems to increase every time you need to renew your policy. It's a double-edged sword because state regulations make insurance companies issue new policies every year — and it seems the new policy always comes with a higher price tag.
But just because your auto insurance company issues you a new policy with a higher price tag, that doesn't mean you have to break out the credit card and pay the higher premiums.
How to Shop Around for Car Insurance
With Clovered, shopping around for car insurance is much easier than in the old days. Gone are the days of calling agents and submitting your information to multiple companies. Clovered has partnered with some of the nation's top auto insurance carriers, so we can provide the perfect policy that fits your needs — and your budget.
Simply fill out our easy-to-use online auto insurance form, which takes about a minute to complete. From there, our agents will do all the work and find you the perfect policy at the right price.
When to Shop for Auto Insurance
Since auto insurance is typically purchased in six-month increments, the best time to start shopping around is when your policy has a little less than a month left on its term. This will give you enough time to sufficiently get a quote and start the simple transition to a new company.
If you pay for auto insurance monthly, you can cancel your policy at any time. While some auto insurers will refund you for the unused days after cancelation, many won't. That's why it's a good idea to start shopping before your policy ends and make your new policy's start date the same day as your old policy's end date.
1. Your Vehicle's Value Depreciates
The older your vehicle, the less it's worth. That's just the unfortunate truth of vehicles, which are deemed one of the worst investments people can make. Unfortunately, we need vehicles to get us from A to B and sometimes C, so they're a necessary evil.
A good rule of thumb is that ordinary vehicles, like Honda and Toyota, depreciate regularly while luxury vehicles, like BMW and Mercedes, tend to depreciate twice as fast. So if your vehicle is in the luxury category, you could be paying way too much for auto insurance.
2. Insurance Rates Fluctuate — Frequently
There are a multitude of things outside of your control that causes insurance rates to fluctuate frequently. The number of policyholders your company has in your state, how much it has paid out in claims during the past year and even company growth like hiring new employees, are all uncontrollable factors that increase auto insurance rates.
Since insurance providers use a multitude of risk factors to determine rates, you could be paying too much and don't even know it. For instance, if your auto insurer has seen an influx in accidents in the state in which you reside, your rates will likely go up — even if you weren't involved in an accident.
In that case, it makes sense to shop around and go with an auto insurer who hasn't seen such unfortunate luck in the past year because you'll likely pay less in premiums.
3. Tickets and Wrecks May Have Fallen off Your Driving Record
If you've had a moving violation or been involved in an at-fault accident, it's probably wise to stay with the same company until they drop off your driving record. But you could always shop around to see if you can get a better rate.
However, after traffic tickets and accidents fall off your record, your current insurer doesn't always decrease your premiums as much as they should. Shopping around after they've dropped off is the absolute best time because you could get a refreshed outlook (and much lower premiums) from a new insurer.
If you've had either a ticket or accident and they're about to fall off your driving record, you should stay with your current insurer until you do. Switching to a new carrier may lock in the new premium price for a year, so you'll be paying higher premiums than you should for at least two terms.
4. Your Credit Score Could've Increased
There are so many factors on your credit score, and your credit score determines a multitude of different things, such as your mortgage's interest rate and which credit cards you can get. But it could also affect the price of your auto insurance.
Unless you live in Massachusetts, Hawaii or California, which each forbid auto insurers from using any credit information to determine premium prices, there's a good chance that a better credit score will directly result in lower auto insurance premiums.
5. You May Be Driving More or Less
Depending on the state of your driving habits (and if you're still working remotely), you could be paying less for auto insurance if you're driving less. Adversely, you could be paying more if you're driving more.
The average person drives about 10,000 to 15,000 miles per year, so you'll have to determine your driving habits to see if shopping around is the best choice for you.
6. State Insurance Requirements Can Change
Every state has different auto insurance requirements that you must meet. If you live in a state like Michigan, which has one of the highest costs of auto insurance in the country due to high minimum coverage requirements, you may need to shop around to find a better premium.
7. Life Events Can Lead to Premium Increases
Just like factors out of your control, many life events can lead to an increase in auto insurance premiums from your current provider. Things like getting married, moving to a new city or state, adding a new driver to your policy or even celebrating a birthday can all have an impact on your auto rates.
The best way to see if you can get a decreased auto insurance premium if a life event leads to a premium increase is to fill out this simple auto insurance form and let our agents find you a better price.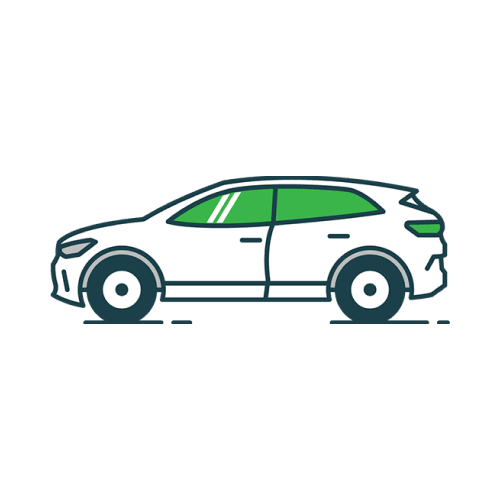 Ready to Save Money on Auto Insurance?
Rethink your auto insurance premium with a free quote from the nation's top companies.
The editorial content on Clovered's website is meant to be informational material and should not be considered legal advice.
Similar Articles