5 Simple Steps for How to Switch Car Insurance Companies
Auto
/
5 Simple Steps for How to Switch Car Insurance Companies
Keeping up with car insurance is as easy as buying, setting and forgetting. At least that's what many people believe. But if you treat your car insurance as a set-it-and-forget-it policy, you could wind up paying much more in premiums each month than you need to.
Many people never think about how to switch car insurance companies because they believe their current company offers the best rates with the best service. Maybe they do. But there's a good chance they've got some stiff competition in your area.
Car insurance companies are notorious for offering fringe benefits that aim to keep drivers on their payroll for years. Some of those benefits include safe driver discounts and special treatment when you reach milestones of five, 10 or 15 years.
But the fact of the matter is that those fringe benefits may not always result in the lowest premiums. Sometimes switching car insurance companies is the only way to lower your premiums. Let's take a look at these simple steps for how to switch car insurance companies with ease.
How to Switch Car Insurance in Five Easy Steps
1. Compare Quotes From Multiple Providers
Either way, the only surefire way to figure out if cheaper premiums are available in your area is to compare quotes from other companies. Many factors influence your insurance rates, so you'll need to be ready with some key information to determine accurate premium estimates. That information includes: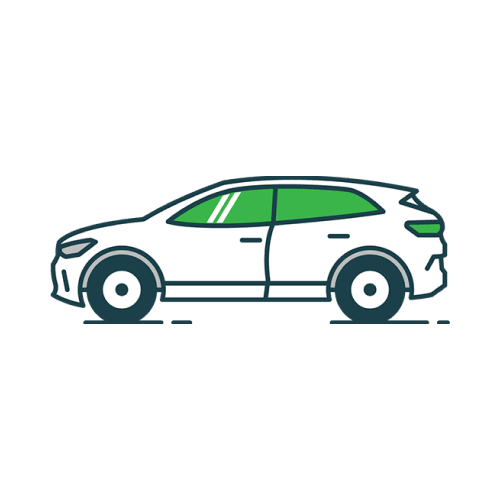 Ready to Save Money on Auto Insurance?
Rethink your auto insurance premium with a free quote from the nation's top companies.
2. Evaluate Your Coverage Needs
While many factors play an important part in determining your auto insurance premiums, none is quite as important as your coverage needs. Do you need full coverage or liability? How old is the vehicle you drive? Do you owe money on the lease or loan? All of these questions need to be answered to determine your levels of coverage.
On the other hand, people driving cars that are over 10 years old may not be able to drop full coverage auto insurance. If the cost to replace your vehicle hovers around the deductible, axing full coverage may be a smart option and save you money.
It's simple math, the more coverage you need, the more expensive your premiums. So evaluating your coverage needs when switching is a crucial piece of the auto insurance puzzle.
3. Figure Out Which Time Is Best to Switch
Many larger companies like Progressive will typically refund you unused premiums if you switch carriers mid-policy, but smaller companies may not be so lenient. If you just paid six months' worth of premiums and your insurance company refuses to refund your money, it's likely a smart move to wait until the final month of your policy to begin shopping around quotes.
On the other hand, after a big move or when you purchase a new vehicle are some of the best times for switching car insurance companies. Auto insurance premiums differ by state — even within the same company — so you may be paying out the wazoo if you moved from an expensively priced auto insurance state to a more moderately priced one.
Best Times for Switching Car Insurance Companies
After a

big move

After

purchasing a vehicle

After a big life event, like a 30th birthday, divorce or when your children move out

After

buying a home

Before your next

auto insurance

renewal
Worst Times for Switching Car Insurance Companies
When you're dealing with an

auto insurance claim

After getting into an auto accident

After getting a moving violation

When you've just renewed your auto policy
4. Cancel Your Old Policy
After you've found your new auto insurance policy, it's time to cut ties with your old carrier. If you're switching at renewal time, it may be as easy as making sure your auto-payments are turned off and letting your policy lapse.
If you're switching mid-policy, you'll need to contact your current insurer and tell them things just aren't working out. No matter which option you choose, it's always a good idea to contact your current insurer to tell them you're going in a different direction. You never know, they may offer you a hefty discount to stay with them.
No matter when you switch, you always need to avoid a lapse in coverage. That means that you may need to overlap auto insurance policies for a few days. But you can likely begin a new policy with a new carrier the same day your old policy expires, so you shouldn't worry about that too much.
5. Get Your New Auto Insurance ID Cards
Once you've finished switching car insurance companies, the final step is to get your new auto insurance ID cards! Upon switching, you'll typically receive a paper printout of a temporary ID card while your crisp new card is being sent via snail mail.
Can You Cancel Car Insurance at Any Time?
Yes, you can cancel your car insurance at any time. You just need to make sure you have another auto insurance policy in place to avoid a lapse in coverage. Also, there may be additional fees or penalties for canceling your auto insurance early, especially if you pay your premiums six months at a time, so you'll want to make sure you're free and clear before canceling your car insurance.
Can You Switch Auto Insurance at Any Time?
Yes, you can switch auto insurance carriers at any time. However, switching mid-policy may mean you will forfeit the premiums you've already paid to your current company. So you may want to switch at the end of your current car insurance terms, which may be at the end of the monthly billing cycle or at the conclusion of a six-month billing cycle.
If you owe money on your vehicle, you're required to have car insurance at all times, so you'll need to make sure you have another policy in place at the time you switch insurance carriers.
Additionally, if you've just been in an accident or had a moving violation and are currently dealing with a claim, canceling your car insurance is a terrible idea. If you cancel or switch to a new company, you may be dealing with two different companies (and the other driver's insurance company) for the same claim. Things can get messy quickly, so it's best to avoid switching or canceling until the claim has been settled.
How Long Do I Have to Change My Car Insurance Information?
If you move, whether it's to another state or another city within your current state, you typically have 30 to 90 days to change the information on your car insurance policy. If you're switching carriers within that 30-day timeframe, you may not need to notify your current insurer of the move.
However, it's always best to notify your car insurance company of a move as soon as possible. Rates are adjusted by city and state and are determined by the average cost of premiums in that area.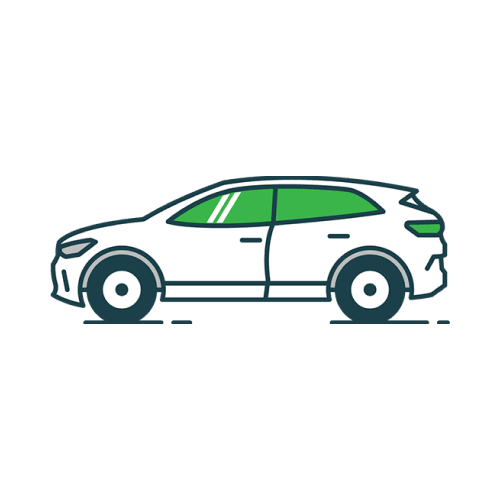 Ready to Save Money on Auto Insurance?
Rethink your auto insurance premium with a free quote from the nation's top companies.
The editorial content on Clovered's website is meant to be informational material and should not be considered legal advice.
Similar Articles
5 Min Read