Renter
/
Hawaii Renters Insurance
From its pristine beaches to its flourishing rain forests and mountain tops, Hawaii offers a unique opportunity for renters to get the best of all parts of the island life. If you're one of the lucky ones who call The Aloha State home (or just home for now), you need to protect your belongings with a Hawaii renters insurance policy.
Between finding a place you want to live and finding one you can actually afford, the thought of renters insurance quickly goes out the window. But it shouldn't. With the increasing number of perils, especially uncontrollable events like a home fire, protecting your belongings is more important than ever.
At Clovered, we've teamed up with some of the best insurance companies in the state to offer you multiple quotes and multiple prices for Hawaii renters insurance — all at once, with one single click of a button.
Simply choose the policy that fits your budget best and you're all set! Now it's back to enjoying icy Mai Tais, watching the sunset trickle in and surfers drop in on the coast's monster waves.
What's Covered With a Hawaii Renters Insurance Policy?
Coverage C: Personal Belongings
As a renter, you have personal belongings and you need them to be protected in the event of a hurricane, break-in or other peril. Renters tend to undervalue their belongings, so make sure you calculate the cost of your clothes, electronics and all other personal items you keep on the property.
Coverage D: Loss of Use
If the rental unit you live in gets damaged or destroyed and you're forced to leave your home temporarily, loss of use coverage can help with the costs of finding a new home, storage unit to store your belongings, gas and food that you wouldn't have otherwise spent and even boarding for your pets.
Coverage E: Personal Liability
Accidents happen. It's a fact of life. Personal liability can protect your financial well-being if a guest of another person is injured on your property and you're found liable. This coverage is typically $100,000 and goes toward covering medical bills and legal expenses for things like dog bites and major injuries.
Coverage F: Medical Payments
Medical payments to others covers the more minor injuries that occur on your property. Unlike liability coverage, the injury doesn't have to have been your fault. MedPay, as it's often called, usually provides $1,000 to $5,000 that can be used for things like X-rays, physical therapy and doctor visits relating to the injury.
How Much Is Renters Insurance in Hawaii?
Since Hawaii is one of the cheapest states in the U.S. for home insurance costs, you'd better believe renters insurance is affordable, too. Yup, renters insurance in Hawaii will set you back just $15 per month. That's about $30,000 worth of protection for your personal belongings and $100,000 worth of liability coverage for the low price of one restaurant-quality meal per month.
Average Renters Insurance in Hawaii Cost

: $15 per month
Is Renters Insurance Required in Hawaii?
Renters insurance isn't required in Hawaii, but it's so affordable that there's no reason you shouldn't maintain coverage. Think about it. If your neighbor (or roommate) accidentally starts a house fire that damages or destroys your belongings.
Do you want to pay to replace your things? Probably not. But the average Hawaii renters insurance costs just $15 per month, which could be the difference between insurance paying to replace your things or having to shell out the money yourself.
How to Get the Best Renters Insurance in Hawaii for Cheap
If you're looking for the best renters in Hawaii at the cheapest rates, our intuitive quoting tool could help you find the perfect policy with sufficient coverage — that you can actually afford to pay each month.
Our online quoting engine compares multiple quotes from multiple providers all across the Hawaiian Islands, then serves you multiple quotes on a single page — with adequate coverage at the cheapest prices.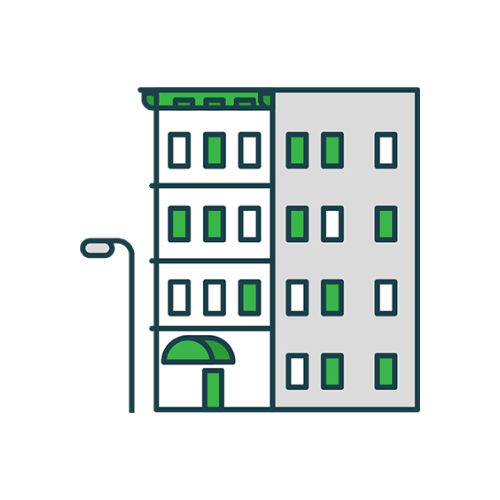 Protect Your Belongings With Renters Insurance
Averaging just $12 per month, renters insurance can protect your belongings for the cost of a few cups of coffee.
The editorial content on Clovered's website is meant to be informational material and should not be considered legal advice.