Best Renters Insurance in New Hampshire
Renter
/
Best Renters Insurance in New Hampshire
Whether you're renting an apartment, a house, or a condo in the beautiful state of New Hampshire, it's crucial to protect your belongings and yourself from unexpected events.
The best way to do this is with renters insurance. Unfortunately, with so many options, choosing the ideal policy for your needs is not always easy.
In this comprehensive guide, we'll break down coverage options and offer valuable tips to help you get the best renters insurance in New Hampshire.
How Much Is Renters Insurance in New Hampshire?
The average renters insurance in New Hampshire is about $155 per year or $13 every month. Rates from select companies in the state ranged from $10 to $19 per month. Your exact rate may vary from the average depending on some factors about yourself and your property.
As an independent insurance agency, we pride ourselves on providing resources to help you find the best coverage. We analyzed some of the largest renters insurance companies and their average rates.
New Hampshire Renters Insurance Rates by Company
Company
Allstate
Amica
Farmers
Nationwide
State Farm
Travelers
USAA
Avg. Annual Rate
$167
$114
$222
$163
$184
$174
$127
Avg. Monthly Rate
$14
$10
$19
$14
$15
$14
$11
Even the most expensive renters insurance in New Hampshire is notably cheaper than homeowners insurance or landlord insurance in the state. For the protection you get, renters insurance is always a relative bargain.
But, you never want to pay more than you need, which is why you should take the time to compare plans from a few providers when looking for cheap renters insurance in New Hampshire.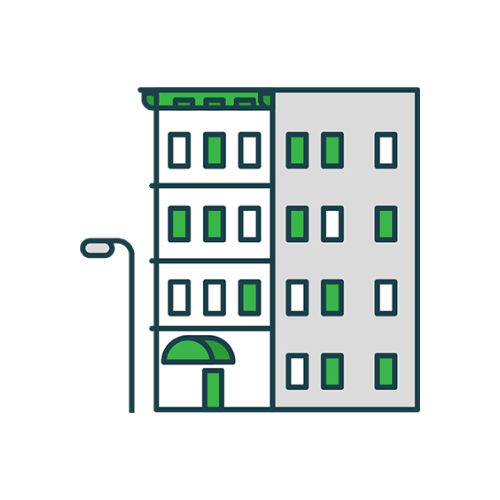 Protect Your Belongings With Renters Insurance
Averaging just $12 per month, renters insurance can protect your belongings for the cost of a few cups of coffee.
Companies With the Cheapest Renters Insurance in New Hampshire
Amica and USAA had the cheapest renters insurance in New Hampshire, according to our findings. The companies' rates we analyzed ranged from $114 to $222 per year, on average. The most expensive provider was nearly twice as much as the least costly company.
It's possible to find cheap renters insurance in New Hampshire from any of the companies we listed and others, as there are many more providers in the state. Farmers had the highest premiums on the list, but this doesn't mean they'll always be the most costly.
Rates vary by location, property type, and other personal factors. Average renters insurance in New Hampshire also depends on what a company is doing at a specific time. For instance, if a provider wants to expand its business in an area, it may offer cheaper rates to incentivize new customers. On the other hand, if a company has recently been dealing with many claims, it may be raising rates or pulling out of some areas altogether.
Regardless of what company you choose, the coverages in your policy typically remain unchanged.
What Does Renters Insurance in New Hampshire Cover?
Renters insurance in New Hampshire covers your belongings from many types of damage. Damage sources are officially named perils, and some of the most common perils that policies cover include fire, wind, theft, and vandalism. Renters insurance also covers water damage, depending on the source of the water.
When we say a plan "covers" you, we mean your insurer will reimburse you if your items get damaged by any of these covered perils. Your plan also covers your liability in case of a lawsuit. The details of your coverage are divided into sections in your policy, briefly outlined here:
Personal Property Coverage
Personal property coverage financially protects your items, such as your clothes, furniture, electronics, art, tools, jewelry, small appliances, and more.
Loss of Use Coverage
Loss of use coverage helps cover your living expenses if you get forced out of your rental property after significant damage from a covered peril renders it uninhabitable. Your insurer can cover your temporary lodgings, groceries, gas, and more through loss of use coverage.
Liability Coverage
Liability coverage covers your finances if you're found liable for someone's injury on or around your property. Your renters insurance can cover your legal fees as well as their medical bills, lost wages, and more.
Medical Payments Coverage
Medical payments is similar to liability coverage, but on a smaller scale. Medical payments covers more minor injuries someone can suffer.
How to Get the Best Renters Insurance in New Hampshire
The best renters insurance in New Hampshire will have sufficient coverage at an affordable price. To make this happen, you'll need to weigh options from a few different companies. You might also need to adjust your policy details to better suit your needs.
Set personal property and liability limits that cover you fully. Making a home inventory list to figure out how much your belongings are worth will give you a precise number for the amount of personal property coverage you need. Such a list with pictures and videos of important items would also be very helpful if you ever need to file a claim, so you can describe exactly what you lost to your provider.
You also set your liability limits. You might be able to set these as low as $100,000, but this is rarely ever enough. If someone sues you after a severe injury, they'll likely want as high a payout as possible. Medical and care costs can become prohibitively costly very quickly, and you don't want to be left needing to pay for someone's expenses out of pocket if your liability coverage falls short.
After you know what you need, you should compare quotes and plans from multiple renters insurance companies in New Hampshire. Shopping around ensures you find the best rate possible.
It also gives you a chance to compare deductibles and coverage options. While every plan will have the property and liability coverages described above, some carriers may have other protections included by default in their plans, such as identity theft or cell phone damage coverage.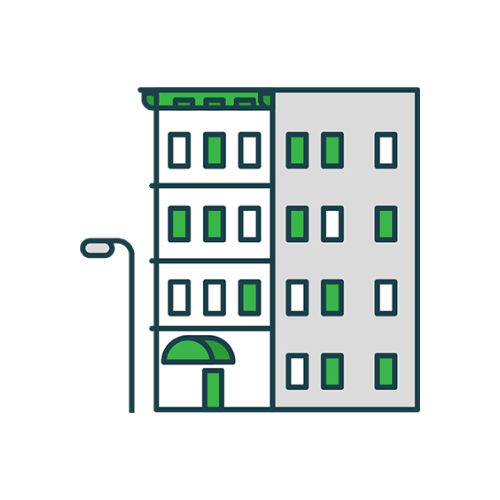 Protect Your Belongings With Renters Insurance
Averaging just $12 per month, renters insurance can protect your belongings for the cost of a few cups of coffee.
Cost Factors of New Hampshire Renters Insurance
Insurers have different renters insurance rates in New Hampshire because every company weighs risk factors differently and has distinct business needs at different times. Some essential elements they look at relate to your location and property.
The location of your rental property can impact insurance costs. Factors like crime rates, proximity to fire departments, and the likeliness of natural disasters in the area can influence premiums. In areas with higher risks, such as coastal regions prone to flooding or neighborhoods with a lot of crime, you may pay more for coverage.
Rental properties with safety features like smoke detectors, fire sprinklers, or monitored burglar alarms often have lower premiums. In some cases, homes in gated communities may see discounts. You may also get a discount if your rental unit or house has SMART home features that increase home safety.
When getting renters insurance, a provider will likely ask you if you've filed any claims in the past three to five years. Renters who have filed several claims will have higher premiums, as having a history of claims is a red flag to insurance providers.
Details about your policy also change your rates. Selecting higher coverage limits will cost more money. Also, the deductible you choose directly influences your premiums. A higher premium can lower your monthly costs.
Is Renters Insurance Required in New Hampshire?
Landlords or property management companies can put a clause in lease agreements requiring tenants to get coverage. This is becoming more common in apartment complexes with common areas and other tenants. Requiring all tenants to have their own renters coverage eases the liability of the property owner as well as the other tenants on the premises.
Even if you're not asked to get coverage by your landlord, you should always maintain renters insurance in New Hampshire. It's the only way to financially protect yourself and your family from natural disasters, theft, lawsuits, and more in one plan.
How to Get Renters Insurance Quotes in New Hampshire
If you need renters coverage in New Hampshire, do your insurance comparison shopping at Clovered. We'll help you save time and money when you get renters insurance quotes in New Hampshire with our team.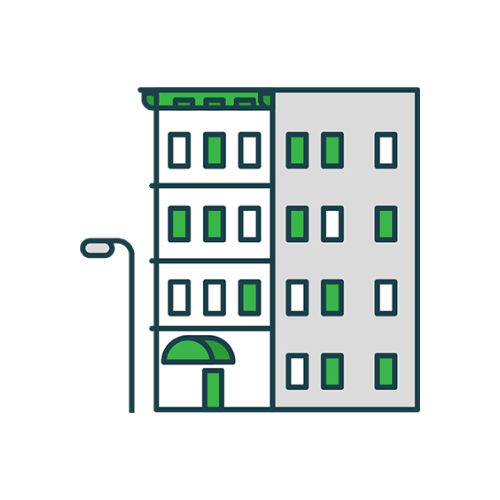 Protect Your Belongings With Renters Insurance
Averaging just $12 per month, renters insurance can protect your belongings for the cost of a few cups of coffee.
The editorial content on Clovered's website is meant to be informational material and should not be considered legal advice.