Home Improvement
/
Small Changes to Your Roof Could Result in Big Home Insurance Savings
Small Changes to Your Roof Could Result in Big Home Insurance Savings
605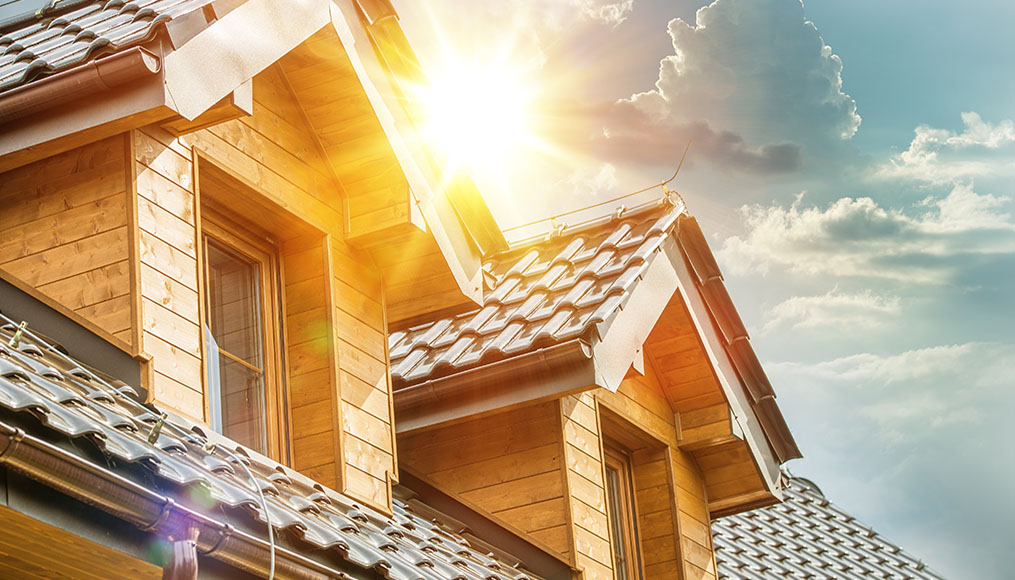 Your roof is one of the most fundamental and important aspects of your home's structure, and the quality of your roof can have a major impact on the cost of your homeowners insurance.
There are a number of factors that play into your homeowners insurance rates, and you may find that investing in a new roof – or committing to some serious roof repair – can help significantly lower the amount of money you pay for homeowners coverage.
If you've been wondering "will a new roof lower my insurance," this is the guide for you.
Let's take a look at some of the small changes you can make to your roof this summer that have the potential to result in major savings all year long.

Get a Quote
How Much Do Roof Materials Matter?
Your roof materials are an essential part of determining the overall quality of your roof. The benefits of roof renovations to the cost of your homeowners insurance aren't about the aesthetics of the roof or the boosted curb appeal.
Instead, the small changes that will have the biggest impact on your homeowners insurance rates are more about the safety of your home and the way it's safeguarded against major storm damage.
Renovating or reinforcing your roof with stronger roofing materials doesn't just mean your family will be safer sleeping under it, it also means your home could be less likely to experience costly damage during harsh weather conditions.
Roof materials are rated on a scale of one to four by insurance companies, so looking for modern, Class 4 roof materials will help result in the biggest shift in your homeowners insurance rates. This can include stronger shingles made from copper, aluminum, resin, or plastic.
Other roof materials that may be worth investing in to help lower the cost of your homeowners insurance include airtight chimney caps to help keep rain out and save energy, better roof ventilation, and low-maintenance gutters.
The Benefits of Roof Replacement
Replacing your roof entirely can be an extremely expensive undertaking. Depending on the roof materials your existing roof is made from, you should expect the structure to last between 20 or 30 years under normal conditions.
At some point in your life as a homeowner, the odds are you'll be faced with the decision of whether or not to try patching or repairing your roof, or replacing the roof completely.
While costly, replacing your roof can have major benefits to the cost of your homeowners insurance. With discounts ranging from 5 to 35 percent, depending on your insurance provider.

Get a Quote
Will a New Roof Lower My Insurance?
Total roof replacement could save you as much as 35 percent on your homeowners insurance. No matter how old your roof is today, it's important to see every aspect of its construction as an investment.
From the roofing materials, to repair and eventually replacement, your roof is one of the most important shields between your family and elements around you.
If you're considering getting a new roof or simply making some small changes to its existing structure, you may be in for an added bonus of lower homeowners insurance rates.
No matter how big or small your roof repair changes are, make sure to update your insurance company as quickly as possible to calculate how much you could be saving! Get a Quote
Compare multiple policies to get the coverage you need at the price you want.
Sign up for our newsletter to get the latest updates.
Please enter email address.
Invalid Email Address.
Similar Articles