How to Get Homeowners Insurance After Being Dropped
Homeowner
/
How to Get Homeowners Insurance After Being Dropped
Life doesn't always go the way you'd like it to. You've protected your home with homeowners insurance but you're not entirely in control over that protection. Under a variety of circumstances, your homeowners insurance company holds the legal capabilities of being able to either drop your policy or choose not to renew your policy.
We're going to take a deep dive into the grounds your insurer may have, the reasons they could drop you and, most importantly, how to get homeowners insurance after being dropped by your insurer. Let's get into it
How to Get Homeowners Insurance After Being Dropped
The easiest way to get another homeowners insurance policy after being dropped by your insurer is to shop around for another policy, compare quotes from a few different providers and, ultimately, purchase a new homeowners insurance policy so your home is protected with no lapse in coverage.
All you need to do is simply answer a few questions about your home and living situation. Our online tool will work its magic in the background and then provide you with a few different quotes in just minutes. You can then choose which policy is better for your budget and move on with your day — with protection for your house.
Can Homeowners Insurance Drop You?
Yes, an insurance company can drop your policy during the duration of your agreement. However, they can typically only drop your coverage due to a number of legal reasons. Such as if you've either falsified or misrepresented your information during the quoting process, you've missed payments or your home fails inspection.
However, if your homeowners insurance dropped you and you already had a policy in place, your company is likely required to give you 45 days' notice before they can legally drop your policy. If your policy is paid by your mortgage lender or escrow account, they may get notified as well. So you'll want to ensure you're receiving all policy documentation via your personal email.
Since you should have more than a month to secure a new homeowners policy before getting dropped, you've got a good buffer to work with when searching for a new policy. If your policy renewal was denied due to a failed inspection, you may be able to conduct the necessary repairs in that 45-day period and request to be reevaluated.
On the other hand, if your coverage was dropped or denied due to a low credit score or having filed too many claims in the past, you probably won't be able to ask the provider to reevaluate their decision. At that point, you'll likely need to explore homeowners insurance options that cover high-risk policies.
Insurance is about mitigating risk for both you and your provider. You pay a monthly premium that's designed to offer you a certain level of protection if there's an emergency, accident or major disaster outside of your control that causes serious damage. When it comes to your homeowners insurance, there are a number of reasons why you could be denied homeowners insurance either right off the bat or when it comes time to renew your policy: 
1. You've Too Many Payments
While one missed payment here or there may not be grounds for termination, consistently failing to pay your premium could raise major red flags with your provider. If you're backlogged on your premiums, they could drop your coverage after a 45-day notice, leaving you uninsured. 
2. You've Filed Too Many Claims
Your homeowners insurance policy is a tool designed to protect your home if it sustains damage. However, filing too many claims can signal that your home, or you as a homeowner, is too risky for your insurer to continue covering.
Your credit score plays a major factor in the homebuying process from start to finish, and that includes taking out a homeowners insurance policy. You can be denied homeowners insurance if the provider evaluates your credit score and determines you're too much of a liability based on information in your credit report.  
4. You Live in an Exceptionally High-Risk Area
5. Your Home Fails to Pass Inspection
When it's time to renew your homeowners insurance policy, your provider may opt to conduct a home inspection to determine the health of your property. An old or damaged roof, fire hazards, or other rooms in need of major repair may be flagged as being too risky, leading the insurance company to drop your policy and protection.
What Happens if Homeowners Insurance Is Cancelled?
If your insurance is cancelled due to one of the aforementioned reasons, the best plan of action is to get another homeowners insurance policy as quickly as possible. Your insurer is required to notify you 45 days before cancellation, so you won't be in too big of a time crunch and will have sufficient time to do research and get quotes to find the best policy.
How Can I Get Homeowners Insurance After Non Renewal?
To get another homeowners insurance policy after your insurer invokes the right to not renew your policy, you'll just need to get a few quotes from other companies and decide which is best for you.
What to Do When Homeowners Insurance Drop You
Many states offer Fair Access to Insurance Requirements Plans, which can provide coverage to high-risk persons or areas at a premium cost. You can also explore the option for lender-placed insurance through the company that manages your mortgage, which gives you less personal protection but can still provide the necessary coverage required by your lender. 
Ultimately, you'll want to evaluate why your homeowners insurance coverage was denied or dropped in the first place and make sure it doesn't happen again in the future. Even if you have to utilize a high-risk insurance provider for a year or two, you can amend the reasons why your coverage was denied and reapply for conventional coverage again in the future.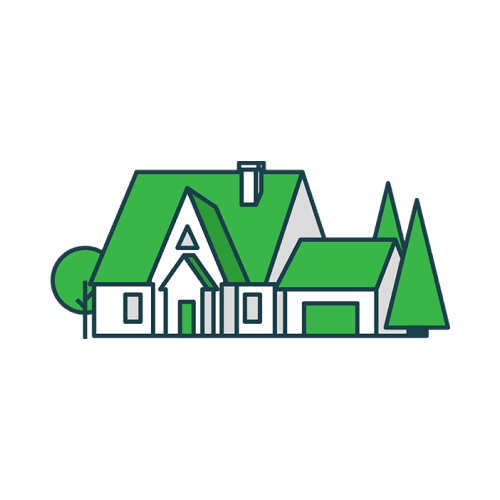 It's Time to Switch Your Homeowners Insurance
We partner with the nation's top homeowners insurance companies so you can get a custom policy at an affordable price.
The editorial content on Clovered's website is meant to be informational material and should not be considered legal advice.
Similar Articles