How to Get Homeowners Insurance After Being Dropped
Homeowner
/
How to Get Homeowners Insurance After Being Dropped
You can't drive a new car off the lot without proving you have an active insurance policy to protect the purchase, and the same is mostly true of buying a new home.
Unless you own your property outright, mortgage companies won't offer you a loan with no homeowners insurance and figuring out how to get homeowners insurance after being dropped can be tricky.
And after all, buying a house isn't just a big purchase – it's the biggest purchase most people make in their entire lives. You wouldn't take a chance that something catastrophic could happen to your home without having an insurance policy to protect you — even if it was an option.
But what happens if you're denied homeowners insurance for some reason? You might be asking yourself, "my homeowners insurance dropped me, so what's next?" Here's what you need to know about navigating life as a homeowner if taking out a homeowners insurance policy proves difficult.
Can an Insurance Company Refuse to Insure You?
Yes, an insurance company can refuse to insure you. In most cases, an insurance company will only deny or revoke your coverage if they've determined the risk of insuring you has gotten too high.
When it comes to your homeowners insurance, there are a number of reasons why you could be denied homeowners insurance either right off the bat or when it comes time to renew your policy:
Your annual premium costs are typically divided into monthly payments that your insurance provider expects to be made on time.
While a missed payment here or there may not be grounds for termination, consistently failing to pay your premium could raise major red flags for your provider, causing them to drop your coverage and leaving you with no homeowners insurance.
2. You've Filed Too Many Claims Against Your Policy
Your homeowners insurance policy is a tool designed to protect your home and the investment that is your property, but filing too many claims can signal that your home (or you as the homeowner) is too great a risk for the insurance company.
Your credit score plays a major factor in the homebuying process from start to finish, and that includes taking out a homeowners insurance policy.
4. You Live in an Exceptionally High-Risk Area
There are high-risk areas across the country, including those often plagued by hurricanes, tornadoes, or wildfires. If your home is in one of these areas, you may need to apply for homeowners coverage through a lender who specializes in these natural disasters.
5. Your Home Fails to Pass Inspection
When it's time to renew your homeowners insurance policy, your coverage provider may opt to conduct a home inspection to determine the health of your property. An old or damaged roof, fire hazards, or other rooms in need of major repair may flag as being too much of a risk, leading the insurance company to drop your policy and protection.
How to Get Homeowners Insurance After Being Dropped
Being denied coverage never feels good, but in most cases, there are options for navigating life after you've been denied homeowners insurance.
If you already had a policy in place, the good news is you should have some time to determine how to move forward. Most insurance companies are required to give you 45 days' notice before terminating your policy, which means you'll have over a month to find a new insurance provider.
if you have no homeowners insurance or your policy renewal was denied due to a failed inspection, you may be able to conduct the necessary repairs in that 45-day period and request to be reevaluated.
On the other hand, if your coverage was dropped or denied due to credit score or having filed too many claims in the past, you likely won't be able to ask the provider to reevaluate their decision. At this point, you'll have to explore homeowners insurance options that cover high-risk policies, either because of your extenuating circumstances or where you live.
What Happens When You've Been Denied Homeowners Insurance?
Many states offer Fair Access to Insurance Requirements Plans, which can provide coverage to high-risk persons or areas at a premium cost. You can also explore the option for lender-placed insurance through the company that manages your mortgage, which gives you less personal protection but can still provide the necessary coverage required by your lender.
Ultimately, you'll want to evaluate why your homeowners insurance coverage was denied or dropped in the first place and make sure it doesn't happen again in the future. Even if you have to utilize a high-risk insurance provider for a year or two, you can amend the reasons why your coverage was denied and reapply for conventional coverage again in the future.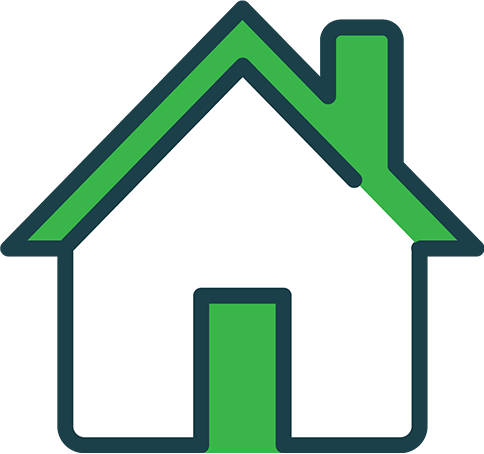 It's Time to Switch Your Homeowners Insurance
We partner with the nation's top homeowners insurance companies so you can get a custom policy at an affordable price.
The editorial content on Clovered's website is meant to be informational material and should not be considered legal advice.
Similar Articles