Does Homeowners Insurance Cover Fire Damage?
Homeowner
/
Does Homeowners Insurance Cover Fire Damage?
Fire damage is one of the most commonly filed home insurance claims, so it's probably no surprise that homeowners insurance covers your house and personal belongings from fire damage. It can also reimburse you for additional living expenses if that fire damage forces you to temporarily move out of your house, and can be on your side if that fire spreads to your neighbor's home.
While homeowners insurance does offer more extensive coverage for fire damage that we'll get into in the following paragraphs, it's only in cases that must be considered a covered peril. Let's dive into everything you need to know about your home's fire coverage.
Which Areas Does Homeowners Insurance Cover Fire Damage?
Homeowners insurance covers nearly every instance of fire damage to your home if it were sudden and accidental. So things like a lightning storm triggering an electrical fire or a kitchen mishap that turns into a costly claim should be covered by your homeowners policy.
Other Structures: If the fire spreads to, or begins in, another structure that isn't connected to your home like the carport or a shed, your homeowners insurance will also cover fire damage to those other structures on your property.
Personal Property: While many people think of furniture and electronics as personal property — which they are — they often overlook things like clothes, lawnmowers and tools. Luckily, all of these items are covered from fire damage under the personal property portion of your homeowners policy.
Loss of Use: If the house fire turns out to be more than just a minor flame and your home needs to be repaired or rebuilt, loss of use coverage can reimburse you for additional living expenses if you're forced to temporarily move out. These expenses can go toward a hotel or equivalent rental property, extra food and gas costs and even pet boarding.
While some house fires are minor, many are catastrophic and result in the entire home being burned to the ground. That's why you have to be extra careful in the kitchen and know how to file a claim if you need to.
Does Homeowners Insurance Cover Accidental Fires?
While the majority of fires are technically considered accidental and unexpected, and are therefore covered by your homeowners insurance, there are a few instances when an accidental fire may fall under a separate category. Let's take a look at the most common types of house fires and whether or not you're covered for them.
Even better is that your homeowners insurance typically covers every type of electrical fire, from a faulty installation to an influx in current and even wall outlets that spark. However, electrical fires won't be covered if the electrical fire was caused by outdated wiring, poor maintenance or a lack of insulation.
While accidental fires can be classified as anything that occurred on accident, pulling electrical fires into the scope of the definition, they can also be human-created. Things like accidentally leaving a candle burning, or placing it too close to the curtains without realizing it, should be covered by your homeowners policy.
Or if you're trying to recreate Top Chef in your kitchen, realizing you're in over your head after it's too late and a grease fire has begun, that would be considered an accidental fire and would be covered by your policy.
Most people don't have to worry about the potential of wildfires — or building a fireproof home to combat wildfires — wildfires (including brush fires and full-on blazes) are covered by homeowners insurance in many states.
However, if you live in a wildfire-prone state like California, you may have to get a separate policy to protect your home. It's always best to consult with your agent to make sure you have the proper coverage in place.
If you get your chimney inspected and cleaned regularly, you likely won't into the issue of a costly chimney fire occurring. But if a chimney fire breaks out and it wasn't due to lack of maintenance or general wear and tear, you should be covered.
Last but certainly not least is arson, which can fall into two categories. A house fire that was intentionally started by you or someone in your home would be classified as arson and wouldn't be covered by your homeowners policy. In fact, if you tried to file a claim, you'd likely be sent to jail.
How Does Homeowners Insurance Work After a Fire Loss?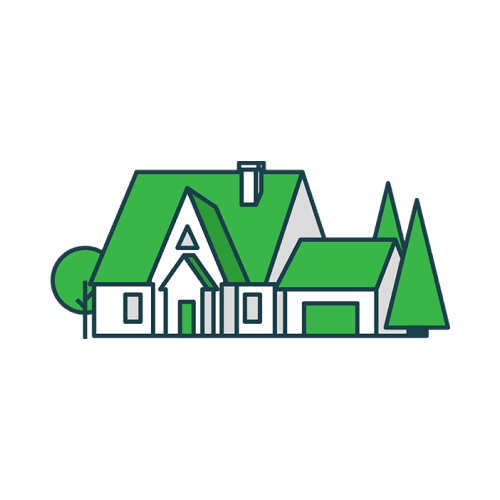 It's Time to Switch Your Homeowners Insurance
We partner with the nation's top homeowners insurance companies so you can get a custom policy at an affordable price.
The editorial content on Clovered's website is meant to be informational material and should not be considered legal advice.
Similar Articles