6 Different Types of Deeds in Florida
Homeowner
/
6 Different Types of Deeds in Florida
Are you planning on buying or selling real estate in the Sunshine State? Before you start chartering a course for warmer waters and consistently high temperatures, you need to understand the different types of deeds in the state and what the execution of real estate deeds in Florida means for your property.
Depending on the course of action you're pursuing to buy or sell your property, you need to be familiar with the most common types of deeds and how they impact your home. Let's take a closer look.  
Types of Deeds in Florida 
If you want a zoomed-out view of the different types of deeds available in Florida, there are six you'll want to make sure you're familiar with:
Quit claim deed
Special warranty deed
General warranty deed

, sometimes referred to as a statutory warranty deed

Specialized deed

, including a personal representative deed

Bargain and sale deed
Fee simple deed
If you're new to the execution of real estate deeds in Florida, that may seem like a lot of options that all sound alike. But the differences are essential, and ultimately there's only one right option for your home. 
Unlike the various options for a warranty deed, a quit claim deed in Florida offers no warranty from the seller or guarantee that they legally own the property you're purchasing.
In fact, the quit claim deed does not maintain any type of ownership of the property or fee simple ownership and is typically used as a tool to clear titles and eliminate defects.
When you need it: In most cases, a quit claim deed is used to express interest in a property rather than to buy it, and most have a variety of elements, including (but not limited to) the personal details of both the grantor and grantee, complete notary acknowledgment, and a "prepared by" statement.   
In some cases, a quit claim deed can be used for the execution of real estate deeds in Florida but is only recommended for use between parties who know each other well enough that there's no cause for concern. 
Quit claim deeds can also be used to clear title issues or clouds on a particular property. 
Unlike a quit claim deed, which gives no warranty, a warranty deed (or special warranty deed) provides a limited warranty of the title against third-parties claims. 
The grantor of a special warranty deed provides two types of legal protection: the grantor formally holds the title of the property, and that property was not encumbered while they owned it. Most notably, the special warranty deed does not ensure the property in question wasn't encumbered before the current deed grantor's ownership. 
When you need it: A special warranty deed is typically only used in the sale and transfer of commercial properties or in the execution of real estate deeds in Florida for subdivisions or condominiums. 
3. General Warranty Deed (Statutory Warranty Deed)
A statutory warranty deed, also referred to as a general warranty deed in Florida, provides full and complete warranty of the title for the property being sold or transferred. This legally protects the grantee against any type of claim. 
When you need it: Because of its comprehensive protections, the statutory warranty deed in Florida is the most common deed type and used in the sale or purchase of almost all residential properties. 
4. Specialized Deed (Corrective Personal Representative Deed)
A corrective personal presentative deed in Florida is a type of specialized deed that refers to the person executing the deed rather than the nature of the deed itself. 
A corrective personal representative deed in Florida can be classified as a quit claim deed, a special warranty deed, or a general warranty deed. Also called a testate deed, the corrective personal representative deed refers to the transfer of property through the will of a property owner who is deceased. 
When you need it: A common occurrence in the execution of real estate deeds in Florida, wills can be used as estate planning tools for distributing property after a person has passed. If the property owner dies after filing a will that designates the transfer or transition of property, their estate is then classified as a "testate." 
Not unlike a quit claim deed, the fee simple deed offers no warranties, guarantees, or covenants. With a fee simple deed, the grantee only receives the title to the property in question. 
When you need it: The fee simple deed has limited use because it provides little, if any, protection for the grantee. While the fee simple deed is one of the most comprehensive Florida real estate deeds (it's transferable, can be inherited, and may have an indefinite duration), the general warranty deed is more common for sales or transfers where a warranty is in order.     
With a bargain and sale deed, the grantor has the legal title to the property they're selling, but cannot also maintain that it's completely free of liens. If the purchaser or grantee will have no legal protection though a bargain and sale deed if they later discover a title defect. 
When you need it: The bargain and sale deed has particular use as a Florida real estate deed, typically including property foreclosures or tax sales where the granter may not have access to the complete history of the property prior to their ownership. 
Florida Real Estate Deeds
As you can see, the difference between real estate deeds can seem complicated at first glance, but the specific conditions of the property you're purchasing (or selling) will help dictate exactly which type of Florida deed is coming into play. 
If you're confused, you may want to start with a basic question: how important is a warranty on the title of your property? In most cases, the answer is that it's very important. In these cases, a general warranty deed will be best. 
Still, in other cases, a general warranty deed may not be possible or even best. If you're still confused, a real estate agent or lawyer may be your best bet to help clarify how the execution of real estate deeds in Florida applies to you.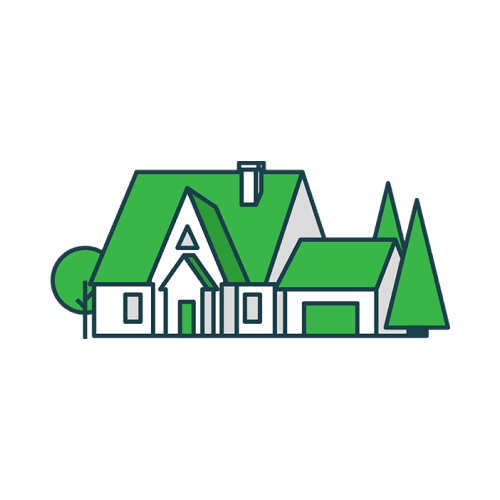 It's Time to Switch Your Homeowners Insurance
We partner with the nation's top homeowners insurance companies so you can get a custom policy at an affordable price.
The editorial content on Clovered's website is meant to be informational material and should not be considered legal advice.
Similar Articles
5 Min Read