What Is a C.L.U.E. Report for Insurance From LexisNexis?
Insurance 101
/
What Is a C.L.U.E. Report for Insurance From LexisNexis?
C.L.U.E. reports are a pretty big deal. Yet, much of the general public has no idea what they are, what's on them and how much of an impact they can have on their ability to get insurance — along with the final cost that insurance will be.
A LexisNexis C.L.U.E. report is to insurance companies what a credit report is to financial institutions. Every insurance company pulls your C.L.U.E. (officially known as a comprehensive loss underwriting exchange) report to determine how much your premiums will be for auto insurance and property insurance. 
So let's take a look at everything you need to know about the LexisNexis C.L.U.E. report, including what is on it and how to dispute items that are incorrect.
What Is a LexisNexis C.L.U.E. Report?
The C.L.U.E. report was created and trademarked by LexisNexis, the most authoritative insurance consumer reporting agency in the world, and it includes vital information about your personal information, policies you've held and are currently seeking, history of claims and, whether it's a vehicle or home, information about what you're trying to get insured. The following information is commonly found on C.L.U.E. reports:
Personal information: name, gender, date of birth, social security number

Policy information: number, people on the policy

Claims history: number, type and magnitude of claims, date of file, result

Inquiry history: your inquiries and inquiries from companies about your loss history

Property report: description and address of covered property

Auto report: driver's license number and vehicle make, model and VIN
C.L.U.E. reports reflect the last seven years' worth of the previous information. Though reports will never include information related to your criminal history, civil lawsuit information or credit score and history.
How to Get a C.L.U.E. Report
Getting one of these reports is similar to getting a credit report from one of the three major reporting agencies, Experian, Equifax and TransUnions. Similar to a credit report, each person is entitled to one free C.L.U.E. report each year. It can be obtained through the LexisNexis website or by calling the company at 1-888-497-0011.
Since the information within a C.L.U.E. report is extremely pertinent to your ability to obtain quality home insurance and auto insurance at a fair price, it's pertinent that everyone gets at least one C.L.U.E. report each year. This will allow you to spot and dispute any mistakes on your claims history and get a better understanding of why you pay what you do for insurance premiums.
How to Read a C.L.U.E. Report
Reading a C.L.U.E. report is about as easy as reading a credit report. Each line will have a tidbit of information about the claim filed, driver's record, address and individuals on the report. The lines should match up fairly easily. If you notice an error on your report, you may be reading it correctly and need to file a dispute to correct the error.
How to Dispute a C.L.U.E. Report
Disputing a C.L.U.E. report is actually easier than you may think. If you receive your report and notice something is terribly wrong (there's a claim on your report that you never filed, the wrong address or vehicle information is listed for you, etc.), you can dispute the error by calling them at 1-888-497-0011.
Once a dispute is filed, LexisNexis has 30 days to look into the dispute and provide you the results of their investigation by mail. They may send you the results up to five business days after resolving the investigation. If you successfully disputed the incident, your new C.L.U.E. report will show the items have been removed from LexisNexis.
Whether or not they side in your favor and remove the error from your report, you can add a statement that details the nature of the dispute. This statement will be included in every C.L.U.E. report until the error falls off — or for the next seven years.
If LexisNexis fails to remove the error from your C.L.U.E. report — and you're entirely confident there's an error — you may then escalate the dispute by contacting your state's insurance commissioner or filing a complaint with the Federal Trade Commission.
Securing a C.L.U.E. report can come in handy when buying a home or vehicle because they detail the previous problems sustained before you became the owner. This allows you to notate any previous claims and the areas they were filed. For instance, a clean C.L.U.E. report when buying a home notes that it hasn't had any major problems, structurally or integrally, in the past.
If you maintain a clean C.L.U.E. report on your home or vehicle, it can also help to sell either and may even increase the amount of money you may be able to get for either.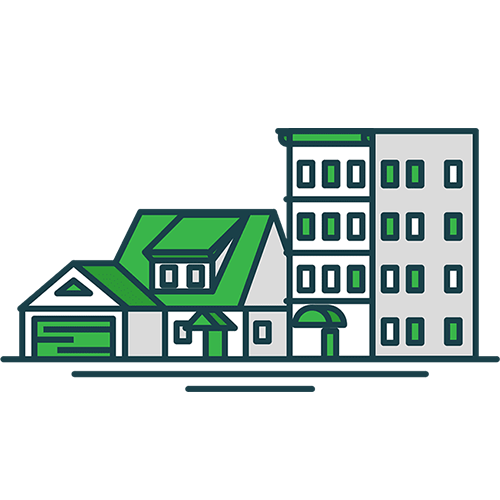 Home Protection Is Just a Click Away
We partner with the nation's top home insurance companies so you can get an excellent policy at an affordable price.
The editorial content on Clovered's website is meant to be informational material and should not be considered legal advice.
Similar Articles