What to Expect From a 4-Point Home Insurance Inspection
Homeowner
/
What to Expect From a 4-Point Home Insurance Inspection
If you purchase an older home in Florida, especially if it was built more than 40 years ago, there's a good chance you'll need to get a 4-point home inspection before you can purchase a homeowners insurance policy.
Four-point inspections have become a standard in the industry because they allow insurance companies to inspect homes before insuring them, ultimately mitigating risk for all parties involved.
These pertinent 4-point inspections help to spot faulty construction practices that have been improved or phased out altogether over the years. For instance, homes built in the 1950s were built wit breakers that have since been revolutionized and nearly re-invented over the years.
Due to their lack of built-in safety precautions, you'd be hard-pressed to find any builder who stands behind these systems today. If homes still have these systems, or similar construction practices that have been phased out over the years, insurance companies want to know.
Why? Because these homes are deemed riskier to insure because of the associated claims that oftentimes follow. So what should you expect from a 4-point home inspection? We'll break down everything you need to know.
What to Expect for a 4-Point Home Insurance Inspection
As you could've probably guessed, a 4-point home inspection relates to four key parts of your home. These are actually the four most important (and costly) parts of any home, which are also related to the most home insurance claims each year.
The key thing to remember about a 4-point home inspection is that all inspection is limited to the parts of each system that's visible to the naked eye. By looking at the visible aspects of each system, inspectors will quickly be able to tell how well the home was maintained over the years.
1. Heating, Ventilation & Air Conditioning (HVAC) System
The main things inspectors will be looking for (and insurance companies will be wanting to know) are the age and condition of your HVAC system. Is it as old as the home or have parts been replaced over the years? Do you have central A/C and heat in your home? Does the system show signs of leaking?
All of this information is pertinent to insurance companies because it helps tell the tale of home insurance claims. The older the system, the more opportunity for errors — and claims.
Even aluminum wiring, a prominent method in homes from the mid-60s to early-70s, has since been deemed too risky for homes and eliminated from construction.
If the home you're purchasing has any of these electrical systems in place, it also has a greater risk of being involved in a homeowners insurance claim. A 4-point inspection also goes over the electrical panels and the overall visible condition of the system.
Aside from conducting plumbing inspections on your own home at least once every year, a 4-point inspection will take a good look at the types of drain and supply lines in your system (whether it uses copper, galvanized, lead, polybutylene or another material).
It will ultimately check the visible pipes and areas for any signs of leakage, as well as the state of your hot water heater. You can conduct your own inspection on your hot water heater, but it won't be sufficient to supply to a 4-point home inspector.
Last but certainly not least on the docket of 4-point inspection checklist professionals is the state of your roof. Since replacing a roof costs many thousands of dollars, it's arguably one of the most important items on the list.
Insurance companies want to know the age and condition of your roof before they agree to insure your home. They want to know if shingles are currently missing, what types of shingles and how much it would cost to repair that roof if it were damaged, destroyed or needed to be replaced.
How Long Is a 4-Point Inspection Good For?
Since 4-point home inspections are needed to obtain homeowners insurance on older homes, the question of relevancy is pretty much void. You want to conduct the inspection and get the supporting documents to your potential homeowners insurance provider as quickly as possible.
How Much Does a 4-Point Inspection Cost?
It depends on the location and size of your home, but a typical 4-point home inspection usually runs anywhere from $50 to $200. Many companies also offer a 4-point and wind mitigation inspection bundle for a deeper discount than getting both separately.
In some instances, a standard home inspection may suffice, but it's always best to hire a professional and get a 4-point inspection performed on your home. It's the easiest and most universal way to get your home properly inspected.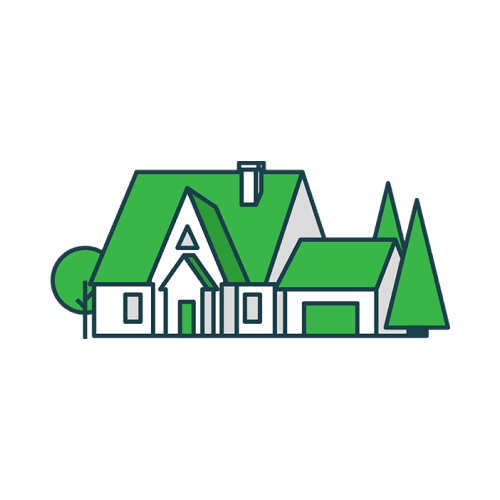 It's Time to Switch Your Homeowners Insurance
We partner with the nation's top homeowners insurance companies so you can get a custom policy at an affordable price.
The editorial content on Clovered's website is meant to be informational material and should not be considered legal advice.
Similar Articles
5 Min Read