When Not to File an Auto Insurance Claim
Auto
/
When Not to File an Auto Insurance Claim
No one ever expects to get into a car accident. More than the potential for injury or damage to your car, there's the added stress of the car insurance claim process.
If you know you're at fault, you may not know what to do next. If the other party is at fault, you may be wondering if you need to get your insurance company involved at all. In either scenario, the lingering fear of having your car insurance premiums raised is lingering in the back of your mind.
Your insurance company likely says you should always file a claim after an accident, but that may not be the case. Here's some unbiased auto insurance claims advice to answer when not to file a claim and how long you have to make a decision.
How Long Do I Have to Claim a Car Accident?
Most insurance providers require you to report a car accident involving another vehicle within 30 days after the collision, per state law, though they may not have any set timeframe for filing a claim.
Reporting an accident and navigating the car insurance claim process are two different things, and your insurance provider may treat them differently.
If you've been in an accident involving another vehicle, you should always alert your insurance company as quickly as possible. Some policies may even require that a car accident be reported within 24 hours of the collision occurring.
How long you have to file a claim with your insurance provider is up to the statute of limitations in your state. In some areas, you may have anywhere from 1 to 10 years to legally initiate the insurance claim process for car accidents.
While the state may give you an extended period of time in which you can file an auto claim, the longer you wait, the harder it may be to prove or defend against the claims of damage or personal injury.
Should I Call My Insurance If It Wasn't My Fault?
Even if you're not at fault, you should always alert your insurance company immediately after you've been involved in a car accident. If the damage is minimal, you may opt not to file a claim against the accident, but you're legally obligated to report any collision involving another vehicle or person as quickly as possible.
The car insurance claim process isn't just about repairing your vehicle after an accident or helping you navigate any personal injury, it's also about legal protection. Even if the damage seems negligible to the naked eye at the time of the accident, you or the other driver may discover an injury or damage at a later point and decide to initiate a lawsuit.
Even if you're worried about your rates going up at a later date, never try to hide an accident involving another driver from your car insurance provider. If you're not a fault, the claims process may go through the other party's insurance policy, helping you avoid a possible premium increase.
When Not to File an Auto Insurance Claim
The best auto insurance claims advice for not filing a claim involves minor accidents or damage to your vehicle. There are two scenarios where filing a claim with your insurance company may not be in your best interest:
1. If you've been involved in a minor, single-vehicle car accident (including backing into a pole or a mailbox), it may not make sense to file a claim against your coverage. In addition to paying for the cost of your deductible, your premium rates may increase after you file a claim.
2. If you're at fault for a minor accident causing less than $1,000 worth of damage (including a fender bender), you may not want to file a claim against the accident. You still have to alert your provider that you've been in an accident, but it can make more sense to pay for the damages yourself depending on the cost of your deductible.
If your deductible is $500 and the damage is only $1,000, it would likely be wise to skip the claim. After filing a claim, you may wind up paying more than $500 in premium increases in the next few years.
Remember, deciding not to file a claim is different than deciding not to report an accident. If you've been involved in an accident with another person, you need to call your provider about the accident ASAP. If the accident is minor and there isn't much damage, you may be better off paying for the repairs yourself.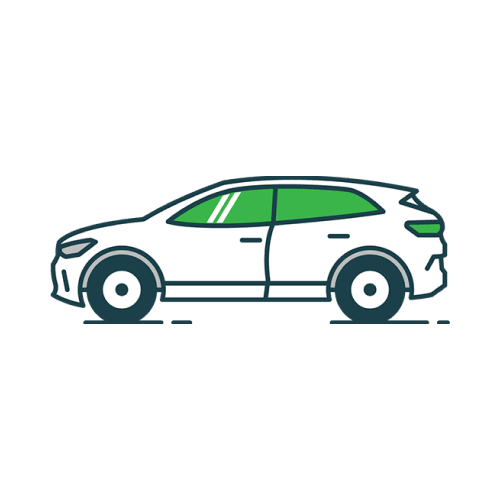 Ready to Save Money on Auto Insurance?
Rethink your auto insurance premium with a free quote from the nation's top companies.
The editorial content on Clovered's website is meant to be informational material and should not be considered legal advice.
Similar Articles