Does Car Insurance Cover Moving Trucks?
Auto
/
Does Car Insurance Cover Moving Trucks?
If you're moving, you want to make sure you get to your destination safely and successfully. A key component of this involves car insurance.
Car insurance covers all types of vehicles for personal use. But, the lines get blurred when it comes to rental truck insurance. Keep reading to find out the details and what you can do to protect yourself and others on the road when renting a truck.
Does Car Insurance Cover Rental Moving Trucks?
While car insurance often covers you when you rent a car, the story may be different for trucks. Your liability insurance may carry over while your collision insurance doesn't, prompting you to purchase supplemental coverage from the rental company. Some insurers have weight limits that exclude coverage for large trucks like moving trucks altogether.
When you rent a car, your full coverage auto insurance often covers that vehicle with the same limits and deductibles as if you were driving your typical car. On top of that, many credit card companies offer secondary insurance coverage when you rent a car.
A cargo van might be covered, but renting a large truck is different. Providers aren't as comfortable extending coverage to you when operating a large moving truck since it's a vehicle you're unfamiliar with, and they're more dangerous. You're more prone to getting into an accident or causing damage in a large truck. And, the damage you do inflict can be more severe than what you would have caused in your normal vehicle.
For instance, one of the most common forms of damage in a rental truck is colliding with something above you. Everyday drivers aren't used to the added height, so you need to mind your clearances.
Also, auto insurance policies have weight limits. The limits vary by state, but if a vehicle, like a moving truck, is beyond that limit, it's classified as a commercial vehicle and isn't eligible for coverage under your policy. For instance, many personal policies exclude coverage for rental vehicles with a gross vehicle weight over 9,000 pounds or vehicles with a max load capacity over 2,000 pounds.
Additionally, credit card companies won't offer secondary coverage for moving trucks. They usually only insure passenger vehicles. Cargo vehicles and big moving trucks are too large of liability risks for most credit card companies.
Know that if you're renting a truck for commercial purposes or business activity, your insurance won't cover you ever. Car insurance only covers the personal use of a vehicle.
If you're moving, note that auto insurance won't cover the items you're moving if they get damaged in an accident. Your home insurance might. But, even if your home insurer doesn't, you can purchase optional moving insurance from the rental truck company.
Optional Truck Rental Insurance Coverage
Truck rental companies, such as U-Haul, are aware of this conundrum, and many offer their own insurance options when you rent a truck from them. If you're used to opting out of this coverage on rental cars, you might want to think again about rental trucks.
Supplemental Liability Insurance
Even if your insurer extends your liability coverage to the rental truck, you may want to accept further liability protection from the rental truck company. As we mentioned earlier, since the truck is bigger, the damage you can cause may be more significant. Most companies have up to $1,000,000 of optional liability coverage. This moving truck insurance may be especially useful if you're taking a long trip.
For just a few dollars a day, you should opt for the damage waiver that the rental truck company offers. While not technically insurance, the damage waiver will cover accidental damage to the rental truck. Note whether your damage waiver covers overhead damage or not.
A form of cargo insurance can cover your belongings if they get damaged in transit. Loss or damage due to an accident or a natural disaster is covered, while damage from loading or unloading your possessions is excluded.
Is Rental Truck Insurance Worth It?
Getting the optional truck rental insurance coverage is likely worth it, especially if you're making a long trip. Being on unfamiliar roads in an unfamiliar vehicle is a risk. Since your car insurance company won't cover that risk, you should protect yourself with what the rental company provides.
Moving truck rental companies will make you fully responsible for damage you cause to the truck and rental equipment. And, they may charge you for the loss of income they experience while the truck is being repaired. Your best bet before you move is to contact your insurance provider and clarify if your car insurance covers rental trucks so you're not left in the dark.
If your liability insurance doesn't fully cover you, you may not want to forego the rental company's moving truck insurance. The minimum amount of liability insurance you must have varies by state, so check that your coverage satisfies those limits if you're crossing state lines during a move.
Although damage waivers technically aren't insurance, they cover damage from many of the same perils, including accidents. The more time you drive during a move, the more risks you face. Your collision and comprehensive coverage likely won't carry over from your personal policy, so know what you're getting into when you're moving. If you expect severe weather or a lot of traffic, you might want to max out your damage waivers.
Getting cargo protection might be worth it, but keep limits in mind. Most cargo protection rental truck insurance options will have limits, such as a $15,000 cap, and expensive jewelry or art pieces may easily exceed this maximum. If you can, you may want to keep some high-value stuff closer to you and not stowed in the truck.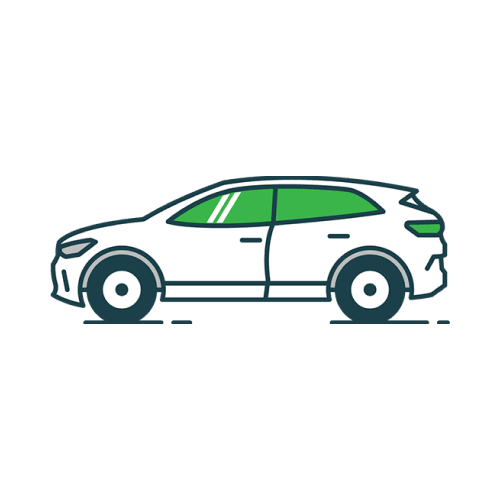 Ready to Save Money on Auto Insurance?
Rethink your auto insurance premium with a free quote from the nation's top companies.
The editorial content on Clovered's website is meant to be informational material and should not be considered legal advice.
Similar Articles