Florida Sinkhole Insurance and Your Homeowners Policy
Homeowner
/
Florida Sinkhole Insurance and Your Homeowners Policy
Florida is teeming with underground caves, porous rock layers and large bodies of water, which creates the perfect storm for sinkhole creation throughout the state.
Although sinkholes are categorized by an abnormal indentation in the ground, they can be formed in different ways and can either be slow-moving or abrupt.
Since Florida faces far more sinkholes than any other state, legislation has required the state's insurers to provide special endorsements or policies that cover sinkholes. Let's take a look at your policy's sinkhole coverage.
Are Sinkholes Covered by Homeowners Insurance in Florida?
For the catastrophic ground cover collapse to be covered under standard homeowners policies in Florida, your situation must meet four strict criteria:
Top layer of soil must sink abruptly

Depression in ground must be visible

Home must have structural or foundational damage

Government agency must condemn and evacuate property
In order to meet all four of those criteria, a sinkhole must have to occur under your home — or at least under a portion of your home. But that may not be the case with every sinkhole. They tend to start small and gradually increase over time, which wouldn't be covered by a standard Florida homeowners insurance policy.
This additional sinkhole insurance or add-on will provide coverage for your home's structure and personal belongings if they're damaged or destroyed by a sinkhole. But since sinkholes don't always affect the policyholder's home and homeowners insurance doesn't account for the actual property's value, sinkhole coverage is still a somewhat grey area.
Do I Need Sinkhole Coverage in Florida?
Since sinkholes are pretty common in Florida and they can be extremely costly, every homeowner in Florida should opt for sinkhole coverage. Opting for sinkhole insurance coverage provides coverage for your home, personal belongings and, most importantly, your financial future.
If your home is damaged by a sinkhole, things can go one of two ways. If you have Florida sinkhole insurance, you'd pay your deductible and your homeowners policy would pick up the rest up to your policy's maximums. But if you don't have sinkhole insurance, you'd have to pay for the repairs or rebuild out of your own pocket.
Florida Sinkhole Insurance Explained
Sinkhole insurance covers your home, personal belongings and other structures on your property if they're damaged or destroyed by a covered peril. Since homeowners insurance only covers your home and many things that create it, your property's ground isn't actually covered by homeowners insurance.
Florida Sinkhole Insurance Cost
The cost of sinkhole insurance in Florida can heavily fluctuate depending on which insurer you choose to go with, amount of coverage you need and where you live in Florida. You may be able to add sinkhole coverage to your homeowners policy for $1,000 per year or it could cost you upwards of $5,000 per year.
There's no universal cost to be aware of, so you may have to look at a few different carriers. With Clovered, getting sinkhole coverage is super simple because we've added it to our online quoting platform. Simply select the sinkhole coverage checkbox and you'll have coverage added to your policy upon purchasing one from us.
Where Are Sinkholes Most Common in Florida
Although the most common sinkhole-affected areas are around Tampa and the South Florida counties of Broward and Miami-Dade, they can occur throughout the state without warning.
How Often Do Sinkholes Occur in Florida
Although the U.S. Geologic Survey crew is responsible for putting together metrics about sinkholes, complete numbers don't exist because they often occur away from homes and aren't reported to the crew.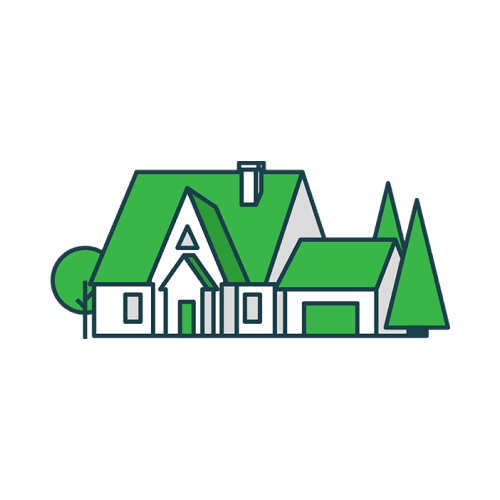 It's Time to Switch Your Homeowners Insurance
We partner with the nation's top homeowners insurance companies so you can get a custom policy at an affordable price.
The editorial content on Clovered's website is meant to be informational material and should not be considered legal advice.
Similar Articles