What Is a Good Driver Discount?
Auto
/
What Is a Good Driver Discount?
Can good driving save you money on car insurance? The answer is a definitive yes. Car insurance companies almost always reward good driving, but the extent they're willing to discount your premium varies by state and company.
Below, we'll go over what exactly a good driver discount is, how to get one, and give examples of some notable car insurers with good driver discounts.
What Is a Good Driver Discount?
A good driver discount is a discount that lowers premiums for drivers that prove themselves to be safe operators of their vehicles. Proving to be a safe driver is usually done by going accident-free or violation-free for some time. Good driver discounts vary by state and company. Many top insurance providers claim that you can save up to 30% on your premiums.
If your record remains clean and you don't file any claims, you may be eligible for a good driver discount. And, depending on the company, the longer you stay clean, the more you can save.
There are two general types of safe driver discounts:
Discounts for going accident-free or claim-free

Discounts for safe driving 
Again, the exact names of discounts and what they consist of vary by company. Some carriers have claims-free discounts for policyholders that don't file claims. The amount of time you need to be accident-free or claims-free before receiving a discount varies by company, but generally it's between 3 and 7 years. 
Other times, carriers will be more holistic with their safe driver discounts. Some providers go beyond checking your motor vehicle report and instead monitor your driving behavior in real-time and reward safe practices through telematics, which we'll explain more below.
How to Get a Good Driver Discount
You can get a good driver discount by changing your driving habits, driving less frequently, and potentially switching coverage. 
Having a clean driving record is the most important part of getting a safe driving insurance discount. This can be achieved by avoiding tickets and accidents. A provider can measure this by the amount of time you go without an accident on your driving record and reward you with better savings the longer you stay clean.
But, a significant way insurers prove their policyholders are practicing safe driving is with telematics.
Telematic technology allows your insurer to track your driving habits and behavior. Either a piece of hardware in your car or data-sharing through a smartphone app can provide your insurance company with information on your driving. They can then track when you drive, how you drive, and how often you drive.
After looking at your data, your insurer can reward you for certain behaviors. Again, the exact behaviors and extent of your savings will vary by company, but, generally, insurance companies will reward you if you avoid harsh braking and acceleration, don't often drive at night, or drive less than a certain number of miles per day.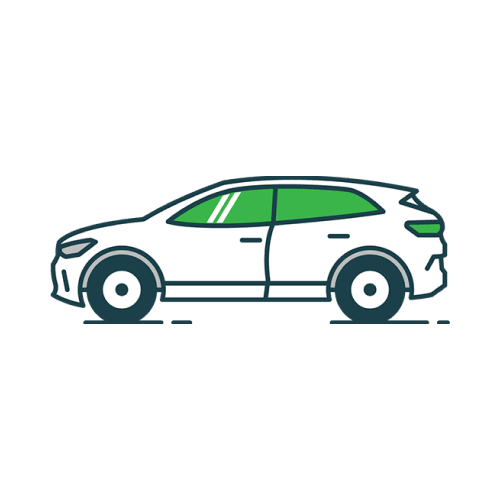 Ready to Save Money on Auto Insurance?
Rethink your auto insurance premium with a free quote from the nation's top companies.
Which Car Insurance Company Has the Best Safe Driver Discount?
Nearly every major auto insurance provider has some form of a safe driver discount. We'll break them down below.
1. Progressive Good Driver Discount
Progressive is one of the largest insurance companies in the country and one of our partners at Clovered. The Progressive good driver discount comes in the form of their Snapshot program. Many customers get a discount just for signing up for Snapshot. The company reports that policyholders received an average discount of $47 after initial sign up and a discount of $156 after participation. 
The sign-up reward is credited during your first policy period, and the Snapshot discount is credited afterward at renewal time, usually after six months.
Snapshot monitors your driving habits in real-time. You can use a plug-in device in your vehicle or participate through their mobile app. Snapshot measures sudden changes in speed, when you drive (day or night), how you drive, and, if using the mobile app, phone usage while driving.
The safer you drive, the more you save. If you just want to try out Snapshot before fully committing, the company offers the Snapshot Road Test. You don't even have to be a Progressive customer. It's a free trial that lets you see how much of a discount you could get with Progressive without having to change your current carrier.
For the Road Test, the app must log your driving activity for 30 days, and you can earn a discount based on your safe driving habits.
Note that the Progressive safe driver discount through Snapshot isn't available in California and North Carolina, and the participation discount isn't offered in Hawaii and New York. Also, your rate can increase if you prove to be a dangerous driver with Snapshot. But, Progressive reports this isn't common.
2. Travelers Safe Driver Discount
Travelers offers a safe driver discount to policyholders who go three to five years without accidents, violations, or major comprehensive claims. They report that you can save up to 40%, but savings vary by state.
For instance, in Indiana, Maryland, and New Jersey, safe drivers can save up to 20%. But, in Florida, safe drivers can save up to 22%. In Nevada, they can save up to 40%, while in all other states the program is offered, safe drivers can save up to 30% on their premiums.
With Intellidrive, safe driving can get you a good driver discount of up to 30%. But individual savings will vary based on your behavior behind the wheel.
3. Geico Good Driver Discount
To be eligible for the Geico good driver discount, you must be accident-free for five years. They report that you can earn savings of up to 22% with it.
Geico also offers a telematics-based discount through their DriveEasy program. They use their phone app to measure your trip details, cell phone use while driving, cornering, braking patterns, speed, and time of day.
4. State Farm Good Driver Discount
New customers receive the State Farm good driver discount when they go three or more years without a moving violation or at-fault accident. They also offer a telematics program, with initial savings when you sign up and savings up to 30% if you exhibit safe driving while using it.
Finding Car Insurance With a Good Driver Discount
If you're looking for car insurance that rewards good driving, we'd love to help. At Clovered, we partner with many of the country's best-known car insurance providers and will try to match you with a policy based on your needs.
Our car insurance quote form is easy to fill out and submit completely online. After receiving it, one of our licensed agents will reach out to you to discuss your options. And you can always call us at 833-255-4117 during business hours with questions or for assistance.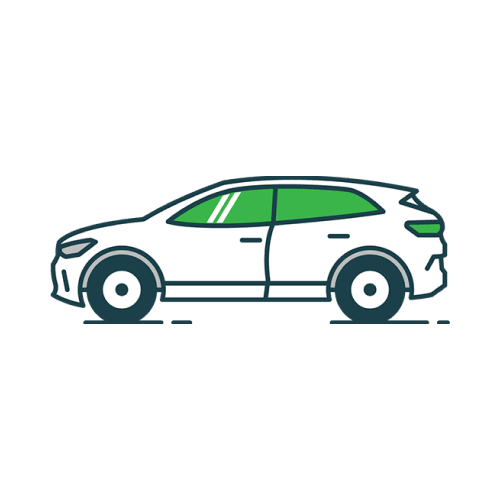 Ready to Save Money on Auto Insurance?
Rethink your auto insurance premium with a free quote from the nation's top companies.
The editorial content on Clovered's website is meant to be informational material and should not be considered legal advice.
Similar Articles