Getting Homeowners Insurance to Cover Wood Stoves
Homeowner
/
Getting Homeowners Insurance to Cover Wood Stoves
A wood-burning stove is pretty self-explanatory. It's a fixture that burns solid wood logs to provide heat for your home. Wood stoves are more efficient than a fireplace, and they can save you money on the heating bill in the winter. Also, they're undeniably cozy.
With all their benefits, wood stoves have a major drawback in the eyes of an insurance company: safety. As a result of the increased chances of a home fire, the presence of a wood stove in your home can increase your homeowners insurance premium. Let's take a look at exactly how and why a wood stove could affect your rate.
Homeowners Insurance and Wood Stoves
Simply put, a home with a wood stove in it is at a greater risk of suffering a house fire than a home without a wood stove in it. According to the Environmental Protection Agency, wood stoves cause over 4,000 fires every year. Whether this is an issue with the wood stove itself or a matter of an unclean chimney, or putting something combustible too close to the stove, the appliance still had a role to play in the fire.
Since homeowners insurance companies look to minimize financial risk when writing policies, an open flame in a home isn't exactly ideal. Most insurance companies will ask you how you primarily heat your house, and some may raise your rate for having a wood stove to offset the increased risk the company is taking on.
Some companies charge a flat rate for a wood stove, likely between $10 and $100. It depends on the location, size, and construction method of your house, as well as the age and type of wood stove. A 10% increase of your rate would be on the high end, although it's possible.
Wood-burning stoves have been in use for hundreds of years. An older wood stove would likely affect your premium more than a new one. Modern wood stoves are much more efficient and much safer. They can produce the same amount of heat using less wood while also emitting fewer dangerous chemicals.
Wood-Burning Stove Insurance Requirements
To be covered by an insurance company, your wood stove likely needs to meet some inspection requirements to guarantee it was properly installed. You may need to get this inspection done before receiving coverage.
Your insurance provider could ask you to get a Wood Energy Technology Transfer, or WETT, inspection before covering you. A WETT inspector will determine if your wood stove meets building codes and safety requirements. He or she will look at the chimney and flue pipe, and make sure your stove meets clearance requirements from combustible materials, like curtains. The inspector will also likely want to see a floor protector around your wood stove.
If your insurer doesn't require an inspection, they might ask if your wood stove was installed by a professional, or if it was a DIY-job by you or a past owner. You might need to provide documentation that it's up to code. If it isn't, or if it's a very old model of wood stove, you may be denied coverage.
An improperly installed wood stove increases the chances of a home fire. A buildup of creosote, a byproduct of wood combustion, or a failure to clean your chimney regularly can also increase the odds of an accidental fire.
If your insurer finds out after a claim that you failed to perform regular maintenance regarding your wood stove, or that it wasn't correctly installed in the first place, you're less likely to be reimbursed for damages.
Home Insurance Companies That Cover Wood Stoves
Many insurance companies will cover wood stoves as long as they meet the minimum requirements for safety and construction. In northern states where wood-burning stoves are more common, insurance providers are familiar with dealing with them. As mentioned earlier, they may require an inspection or a certificate to guarantee it's up-to-code before giving you a policy.
If you're looking for a company to cover your wood stove, it's best to compare quotes from multiple home insurers at a time. That way, you can see who has the coverage you need at a price that works for you. Clovered can help you do this. We partner with the top insurance companies in the country, so you can find a provider that has what you need.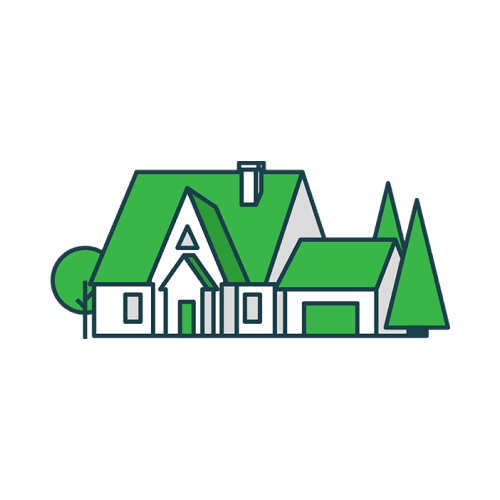 It's Time to Switch Your Homeowners Insurance
We partner with the nation's top homeowners insurance companies so you can get a custom policy at an affordable price.
The editorial content on Clovered's website is meant to be informational material and should not be considered legal advice.
Similar Articles