Renter
/
Is Rent or Renters Insurance Tax Deductible?
Is Rent or Renters Insurance Tax Deductible?
576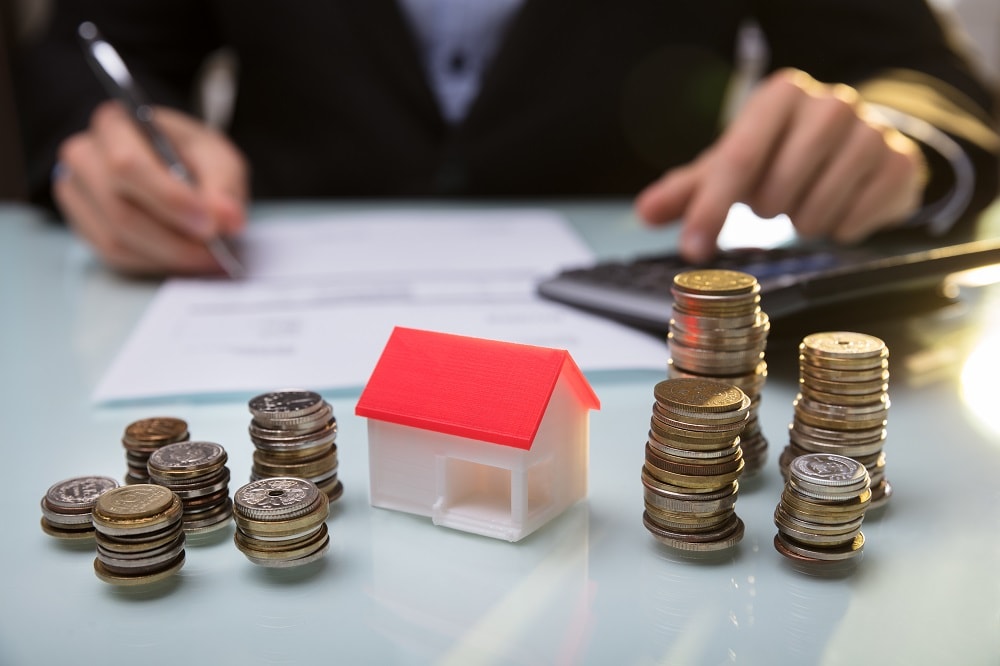 When it comes to filing your taxes, understanding which credits you qualify for can be confusing!
You may have noticed that monthly rent and your renters insurance are sometimes eligible for a tax credit.
You may also be wondering "How much rent can I claim on my taxes?"
Let's take a closer look at who qualifies for a tax deduction for renters, and when you should move on to the next tax credit instead.
Renters Tax Credit for Business
For most rental properties, rental insurance isn't a requirement and is only mandated by the landlord or property owners.
Because rental insurance helps protect you from financial risk if your property is ever damaged or stolen, or if someone is injured in your home, it's a valuable investment!
From a business perspective, it may become even more valuable for people with expensive business equipment or business inventory in their homes.
Like other valid business expenses, you're allowed to deduct the cost of renters insurance for your business, too.
You won't find the renters insurance deductible as it's own line while you're filing your taxes, but you are entitled to deduct the quarterly or annual cost as a cost of doing business the same as other expenses.
What Qualifies as a Home Office
The IRS has very specific guidelines concerning a home business tax credit and deducting renters insurance for business.
In order to qualify, you must be self-employed (or receive a 1099 from your employer) and use a specific space in your home "regularly and exclusively" for business or as your "principal place of business."
When filing your income taxes, you'll be directed to identify the exact square footage of the office space you use for business compared to the total square footage of your entire home.
This creates a percentage of your home expenses that become eligible for tax deduction.
Deducting a home office from your taxes also means there's no other fixed location that you conduct "substantial administrative or management activities" related to your business.
If you're still unsure, think about the amount of time you spend working every week, and where those tasks take place. Your home should be the place of business for a majority of administrative and managerial tasks.
Can You Claim Rent on Your Taxes?
If you run your own business from home, you may qualify for a tax deduction for renters that allows you to write off key things on your taxes. This isn't just your monthly rent expenses, either.
As long as your home is your primary place of work (meaning there's no other location you regularly conduct important business), your utilities, insurance, repair costs, and rent qualify for a renters tax credit.
Can I Claim Renters Insurance on My Taxes?
Like your rent, you can only claim the cost of your renters or homeowners insurance on your taxes when there's a dedicated room in your home used specifically for operating a business.
Because that space in your home is qualified as tax deductible, you're allowed to claim a renters tax credit for business purposes. While you likely only pay between $15 and $30 a month for your renters insurance, that cost can add up!
How much Rent Can I Claim on My Taxes?
If the home office in your apartment accounts for 15 percent of your total living space, you become eligible to claim 15 percent of your rent costs, utilities, repairs, and of course, your renters insurance deductible.
Imagine you spend $12,000 a month on rent and $250 a year on renters insurance. In this scenario, you would be able to claim 15% of your annual rent costs ($1,800) and 15% of your renters insurance ($37.50).
Renters Tax Deductions for Business Owners
Protecting your business is just as important as protecting your home from unforeseen damages or expenses – and sometimes your home and business are one in the same!
As a business owner, if you've been wondering "is rent tax deductible?" – the answer is yes!
If you work from home, or have a dedicated business space in your home, you may qualify for a renters tax credit by claiming your renters insurance for business.
The IRS has specific guidelines regarding home offices, so you may want to check with your insurance company or a financial analyst before claiming the cost as a business deduction! Get a Quote
Compare multiple policies to get the coverage you need at the price you want.
Sign up for our newsletter to get the latest updates.
Please enter email address.
Invalid Email Address.
Similar Articles