Best Renters Insurance in Georgia
Renter
/
Best Renters Insurance in Georgia
It's easy for renters in Georgia to enjoy their state's natural beauty, prime seasonal weather, and buzzing nightlife if in the Atlanta metro area.
It's just as easy to suffer unexpected property damage. You can't control everything in your life, and even the most well-kept rentals are at the mercy of thieves or Mother Nature.
Renters insurance is the best way for renters to protect their property and liability. You can get hundreds of thousands in protection for around $20 per month. Keep reading to learn everything you need to know about renters insurance in Georgia.
How Much Is Renters Insurance in Georgia?
Renters insurance in Georgia costs about $319 per year, about $27 monthly. Your exact premium will vary depending on your location in the state and more. But, this average Georgia renters insurance cost is one of the highest in the southeastern states.
Your location within the state affects how much you pay for coverage. Different places have different location- and weather-related risks that carriers take into consideration. Look below at the average cost of renters insurance in Georgia in some popular cities.
Average Cost of Renters Insurance in Georgia
City
Albany
Athens
Atlanta
Augusta
Gainesville
Valdosta
Avg. Annual Rate
$254
$242
$324
$254
$245
$253
Avg. Monthly Rate
$21
$20
$27
$21
$21
$21
Although Athens had the cheapest renters insurance in Georgia on our list, all the rest of the cities were tied for a close second minus Atlanta, with just a dollar-per-month difference. Most of these cities are well inland, away from the Atlantic coast, where hurricane and tropical storm damage are more of a threat to properties.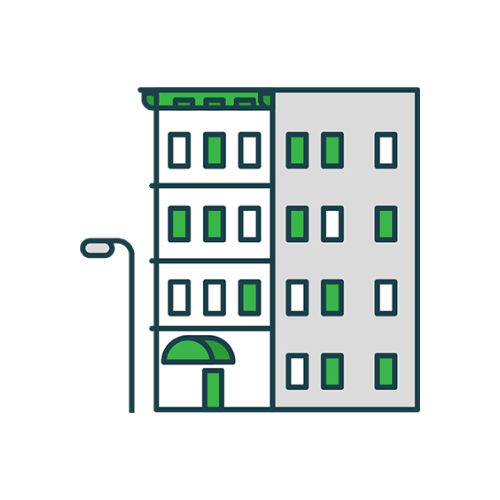 Protect Your Belongings With Renters Insurance
Averaging just $12 per month, renters insurance can protect your belongings for the cost of a few cups of coffee.
What Does Renters Insurance in Georgia Cover?
Renters insurance covers several aspects of your life in several different ways. Beyond financially protecting your belongings, renters insurance can help out in case of a lawsuit and provide funds if your rental gets destroyed and you're forced to move out.
The exact coverages outlined in your renters insurance look like this:
Personal Property Coverage
Personal property coverage is for your belongings in and around your property, including clothes, jewelry, furniture, electronics, bicycles, tools, and more. Your insurance company will reimburse you for the items if they get damaged.
Loss of Use Coverage
Loss of use coverage comes into play if your rental becomes uninhabitable after major damage. Your insurer can cover living expenses such as lodging, gas, and food while you're displaced.
Liability Coverage
Liability coverage in renters insurance can cover medical bills and legal fees if you're found liable after a guest or visitor's injury.
Medical Payments Coverage
Medical payments to others also covers others' medical bills, but on a much smaller scale. Medical payments are meant for minor injuries; no legal liability is required, either.
How to Get the Best Renters Insurance in Georgia
Getting the best renters insurance in Georgia requires understanding your coverage needs and budget. Once you know what renters insurance covers and how much you need, you should shop around at a few different companies to find the best plan for you.
Core coverages will remain pretty standard no matter which company you choose. Some carriers may offer extra inclusions, though, such as identity theft coverage. Some carriers may also offer total bare-bones policies that don't include loss of use or medical payments coverage. These are likely the cheapest options and should only be considered if you have an extremely tight budget.
You need to choose how much of each coverage you want in your policy. You should create a home inventory list to determine how much personal property coverage will sufficiently guard your belongings. Jot down every item you own and how much you paid for it. You can also take pictures of important things to document their condition. The total dollar amount you come up with is how much personal property coverage you should get.
The best renters insurance in Georgia will also have more liability coverage than the minimum amount required. Most companies require policyholders to carry at least $100,000 of liability coverage, but they almost always recommend more – with good reason.
Medical bills and potential legal fees can climb quickly after just one major accident. For example, the average dog bite claim in 2022 was over $64,000. It's better to be safe than sorry, and raising your liability limits is relatively affordable. Most carriers recommend $300,00 or $500,000 in coverage, and limits often go up to $1 million.
Companies With the Cheapest Renters Insurance in Georgia
State Farm and Nationwide offer cheap renters insurance in Georgia. Rates differed by up to $206 yearly from select carriers in the state. While State Farm had the lowest rates in our table, the cheapest renters insurance in Georgia for you may vary depending on a few factors.
We analyzed some of the most popular insurers in Georgia and broke down their annual and monthly average renters insurance in Georgia below.
Georgia Renters Insurance Rates by Company
Company
Allstate
Farmers
Nationwide
State Farm
Travelers
Avg. Annual Rate
$483
$449
$385
$277
$462
Avg. Monthly Rate
$40
$37
$32
$23
$39
State Farm was almost twice as cheap monthly as Allstate, marking the list's cheapest and most costly choices. But, you may find it different when getting quotes from them. Every company has a slightly different way of underwriting. Some carriers will view factors about you and your property more favorably than others, resulting in a lower rate.
Additionally, some carriers may be cheaper in certain places than others, depending on the company's situation. For instance, if one provider has seen an exceptional amount of claims in one area lately, they may raise rates in that area while others haven't had any claims and keep their rates unchanged, making them more favorable for a time.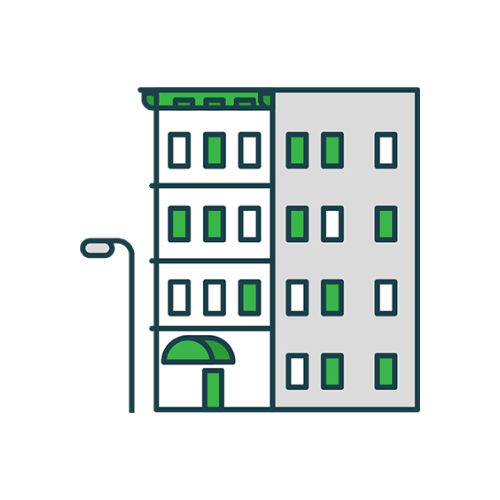 Protect Your Belongings With Renters Insurance
Averaging just $12 per month, renters insurance can protect your belongings for the cost of a few cups of coffee.
Is Renters Insurance Required in Georgia?
No, renters insurance isn't required in Georgia by law. Some landlords may ask you to get renters insurance as part of a lease, though.
Additional interest parties on renters insurance plans don't receive any coverage under the policy and can't file claims. The insurer will only notify them of any policy changes. Some landlords want to be additional interest to ensure their tenants keep renters insurance for the whole lease.
Georgia Renters Insurance Laws
While many factors contribute to pricing and affect your premium, a renters insurance company can't illegally charge you higher premiums through discrimination.
Insurance companies analyze many variables about yourself and your property to determine appropriate premiums. They must set a price to make them money, as carriers are profit-seeking businesses. This means they won't insure someone who is too large of a risk.
Although more of an issue when it comes to homeowners insurance, you may have difficulty finding coverage if you've filed a large number of renters insurance claims in the recent past. Carriers believe someone who has filed claims is more likely to file another than someone who has never made a claim before.
You'll likely experience higher rates if you've got a colorful claims history. And, in rare cases, you may not be able to get coverage from some companies if you've filed more than four or five in the past couple of years.
Carriers can also increase your premiums depending on local crime risks, weather-related risks, credit score, and more. Anything that makes you or your property more of a financial risk can raise your premiums. Georgia renters insurance laws state providers can't raise rates based on age, gender, race, or anything like that.
How to Get Renters Insurance Quotes in Georgia
Take some time to compare quotes from a few providers when getting renters insurance quotes in Georgia. You'll need some basic information about yourself and your rental property. You can get quotes online or over the phone.
At Clovered, our online quoting platform compares policies for you and lets you choose the best one. As an independent insurance agency, we partner with several of the top renters insurance companies in Georgia.
Our team of licensed, in-house agents can also help you if you'd rather speak to someone for help. Give us a call at 833-255-4117 during business hours. You can also reach us by email at agent@clovered.com.
We've helped over 30,000 policyholders since our founding in 2018. Our team would love to help you with your South Carolina renters insurance quote.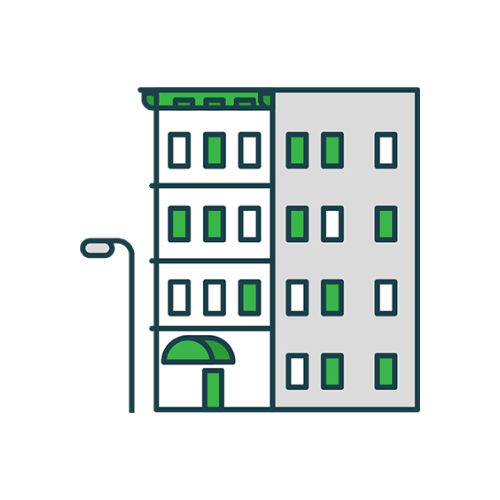 Protect Your Belongings With Renters Insurance
Averaging just $12 per month, renters insurance can protect your belongings for the cost of a few cups of coffee.
The editorial content on Clovered's website is meant to be informational material and should not be considered legal advice.