Is Renters Insurance Required?
Renter
/
Is Renters Insurance Required?
The ever-rising cost of purchasing a home and the necessity for a mortgage sometimes make renting a place more feasible and definitely more affordable. Renting also creates less work for you since the property owner will take care of major maintenance issues, and you don't have to worry about shopping for homeowners insurance.
But, this doesn't mean you don't need any insurance at all. You might have to get renters insurance. Let's take a look at when renters insurance is required.
Is Renters Insurance Required?
Renters insurance isn't mandated by law for every renter like car insurance is for every driver, but it might be included as a requirement in your lease. However, renters insurance costs $10 to $15 per month, so there's no reason every renter shouldn't have a policy. However, there are certain scenarios when you may be required to get renters insurance before moving into a property.
Can a Landlord Require Renters Insurance?
A landlord can require renters insurance. It may be stipulated in a lease, or he may ask you to purchase a policy. He might do this because a landlord is taking on significant risk in having you as a tenant in their property.
Think of it like rent. Technically, there's no law requiring you to pay rent every month, but if you signed a legally binding lease that's contingent on paying rent monthly to live in the residence, a violation of this would be punishable by law. You've legally agreed to pay rent, and the property owner is in his right to have you removed from the property if you break the terms of a lease.
Similarly, if it's in the terms of the lease, a property owner can make you get an insurance policy just like they can make you pay rent.
A landlord will have an insurance plan that covers most scenarios on their end in the place you're staying, but it's not perfect. Your renters insurance is another layer of protection to alleviate both parties of any financial stress or liability when it comes to property-related matters.
When asking you to have a renters policy, landlords generally won't ask for specific amounts of personal property coverage, since they don't know how many belongings you have, but they may require at least $100,000 of liability coverage, which is a common option in most plans. Your landlord may require more, though.
To verify that you have a plan, your landlord or property management company may just ask for proof of insurance, or they may ask to be added as an "additional interest" to your renters policy.
Being an additional interest doesn't give a property owner any coverage under your plan and doesn't cost any extra for you. It just allows your landlord to be notified if the coverage lapses or gets canceled. Essentially, it just keeps them in a loop.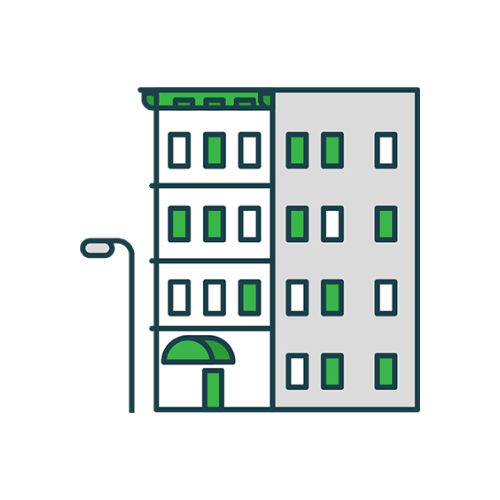 Protect Your Belongings With Renters Insurance
Averaging just $12 per month, renters insurance can protect your belongings for the cost of a few cups of coffee.
Why Is Renters Insurance Important?
Even if the owner of your property doesn't require you to get renters insurance, it's still a wise investment because it protects you financially in many aspects. It's important to know that even though your landlord likely has insurance, your landlord's policy doesn't protect your stuff at all.
But, one thing your landlord's plan doesn't protect is you. A renters insurance policy can help you replace your property after damage from a disaster or help pay medical and legal fees after someone gets hurt in an accident on your property that you may be at fault for.
For example, if your dog bites a visitor in your unit and this person sues you for damages, your renters insurance will cover the legal and medical costs up to your policy's maximum liability coverage.
Another major perk of renters insurance is loss of use coverage. If something happens to the place you're renting that makes it unlivable, your loss of use coverage will reimburse you for the costs associated with temporarily moving out, including a hotel stay, food, gas and moving costs.
Benefits of Renters Insurance
The benefits of renters insurance include protection for your personal belongings, liability, and additional living expenses in case of disaster.
The main aspect of renters insurance is personal property coverage. A renters plan protects the things you own, like furniture, electronics, art, jewelry, clothing and more up to the policy limits. If any of these items or damaged by a covered peril or stolen, your provider will reimburse you.
Covered perils in most renters insurance plans include fire, hurricanes, tornadoes, and much more. If you've got renters insurance, let's see what it looks like in action and how it works in conjunction with your landlord's insurance.
For instance, let's say an electrical fire caused by a faulty outlet burns down half of the house you're renting, rendering it uninhabitable. You won't be expected to pay for these repairs, as your landlord's insurance will pay for fixing the structure of the residence.
Unfortunately, in the fire, your laptop, bike and couch got charred. These are things you're responsible for, and your renters insurance will reimburse you for these items. Also, your temporary stay in a hotel while your place gets fixed will be covered by the additional living expenses or loss of use portion of your renters policy.
Should I Get Renters Insurance?
Yes, you probably should get renters insurance. Any insurance policy, including a renters plan, is meant to offer peace of mind. You can't control every aspect of life, and an unexpected disaster can cause serious financial burdens.
Renters insurance is significantly cheaper than homeowners insurance. Most plans cost less than $20 a month. For the relatively low cost for tens of thousands of dollars worth of protection, renters insurance is a wise investment.
Clovered can help you find the best deals on renters insurance. Our online quote engine enables you to compare policies from top providers in the country to find you the right renters insurance at the right price. We're backed by licensed agents and partner with experienced companies to bring you meaningful insurance reliably.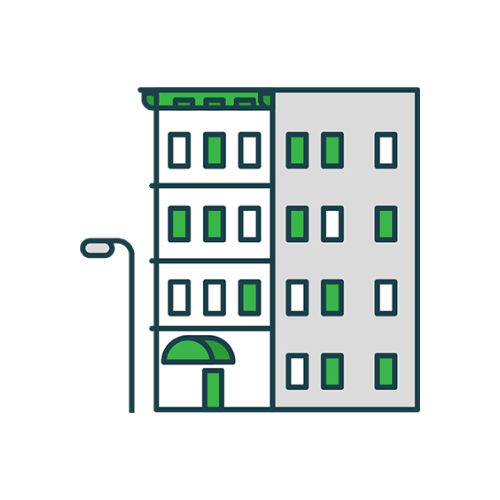 Protect Your Belongings With Renters Insurance
Averaging just $12 per month, renters insurance can protect your belongings for the cost of a few cups of coffee.
The editorial content on Clovered's website is meant to be informational material and should not be considered legal advice.
Similar Articles
5 Min Read