Minnesota Renters Insurance
Renter
/
Minnesota Renters Insurance
Situated on the banks of Lake Superior and housing more than 10,000 lakes on its lands, Minnesota is home to some of the best summers in the United States. Since an unincorporated tip juts into Canada, the Gopher State is also the northernmost state in the contiguous U.S., making winters throughout the state downright brutal with snow, ice and freezing temperatures. Bitterly cold winters take a toll on the state's millions of homes, freezing pipes, caving roofs and causing mischief all across the state.
Besides a love of hockey, boating and everything outdoors in the summertime, those Minnesotans renting property in the state also have another very important thing in common. Each must invest in adequate Minnesota renters insurance to protect their belongings and financial future in the event of covered perils.
What's Covered With a Minnesota Renters Insurance Policy?
Coverage C: Personal Belongings
As a renter, you have personal belongings and you need them to be protected in the event of a hurricane, break-in or other peril. Renters tend to undervalue their belongings, so make sure you calculate the cost of your clothes, electronics and all other personal items you keep on the property.
Coverage D: Loss of Use
If the rental unit you live in gets damaged or destroyed and you're forced to leave your home temporarily, loss of use coverage can help with the costs of finding a new home, storage unit to store your belongings, gas and food that you wouldn't have otherwise spent and even boarding for your pets.
Coverage E: Personal Liability
Accidents happen. It's a fact of life. Personal liability can protect your financial well-being if a guest of another person is injured on your property and you're found liable. This coverage is typically $100,000 and goes toward covering medical bills and legal expenses for things like dog bites and major injuries.
Coverage F: Medical Payments
Medical payments to others covers the more minor injuries that occur on your property. Unlike liability coverage, the injury doesn't have to have been your fault. MedPay, as it's often called, usually provides $1,000 to $5,000 that can be used for things like X-rays, physical therapy and doctor visits relating to the injury.
How Much Is Renters Insurance in Minnesota?
The average cost of renters insurance in Minnesota is about $15 per month, which includes nearly $30,000 in personal property protection for your belongings (including your hockey gear), $100,000 in liability coverage in case someone is injured on your property (or loses a tooth to a high stick) and a few thousand dollars of loss of use coverage if you need to unexpectedly move out of your home due to a covered peril.
Average Renters Insurance in Minnesota Cost

: $15 per month
Is Renters Insurance Required in Minnesota?
No, renters insurance is not required by law in Minnesota. However, we always recommend having a policy in place to protect your belongings. You never know if or when a peril like a home fire or damaged roof will occur, damaging your belongings or forcing you out of your home. If you don't want to pay for these instances yourself, Minnesota renters insurance is your best bet.
How to Get the Best Renters Insurance in Minnesota for Cheap
From Rochester up to the Twin Cities of Minneapolis and St. Paul and up to the Canadian border, the average renters insurance in Minnesota is easy to get — for a great price. Simply get a quote online from Clovered in minutes and we could pair you with the best policy in the state for the best price.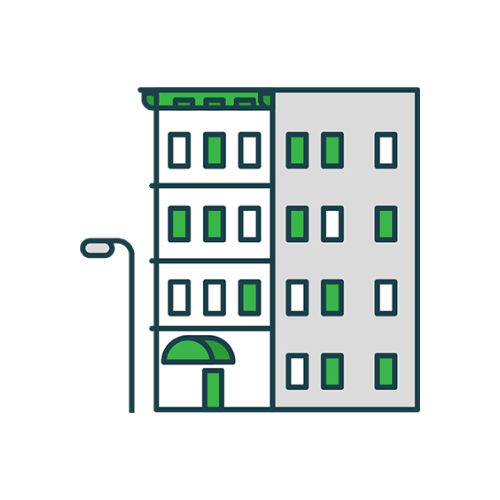 Protect Your Belongings With Renters Insurance
Averaging just $12 per month, renters insurance can protect your belongings for the cost of a few cups of coffee.
The editorial content on Clovered's website is meant to be informational material and should not be considered legal advice.