New Jersey Renters Insurance
Renter
/
New Jersey Renters Insurance
New Jersey is located in the perfect position on the map, bordering two booming metropolitan cities and home to miles and miles of shoreline on the Atlantic Ocean. It's a diverse state that has tons of rental properties to choose from. No matter where you decide to rent in the Garden State, you're going to need a New Jersey renters insurance policy to help protect your belongings and financial wellbeing.
Renters insurance in New Jersey covers your personal belongings in the event of a covered loss, such as an upstairs neighbor accidentally flooding the bathroom and causing water damage to your unit. There are so many uncontrollable factors you just can't account or prepare for.
From Hoboken to Edison, Jersey City and beyond, the best preparation is having an adequate New Jersey renters insurance policy in place.
What's Covered With a New Jersey Renters Insurance Policy?
Coverage C: Personal Belongings
As a renter, you have personal belongings and you need them to be protected in the event of a hurricane, break-in or other peril. Renters tend to undervalue their belongings, so make sure you calculate the cost of your clothes, electronics and all other personal items you keep on the property.
Coverage D: Loss of Use
If the rental unit you live in gets damaged or destroyed and you're forced to leave your home temporarily, loss of use coverage can help with the costs of finding a new home, storage unit to store your belongings, gas and food that you wouldn't have otherwise spent and even boarding for your pets.
Coverage E: Personal Liability
Accidents happen. It's a fact of life. Personal liability can protect your financial well-being if a guest of another person is injured on your property and you're found liable. This coverage is typically $100,000 and goes toward covering medical bills and legal expenses for things like dog bites and major injuries.
Coverage F: Medical Payments
Medical payments to others covers the more minor injuries that occur on your property. Unlike liability coverage, the injury doesn't have to have been your fault. MedPay, as it's often called, usually provides $1,000 to $5,000 that can be used for things like X-rays, physical therapy and doctor visits relating to the injury.
How Much Is Renters Insurance in New Jersey?
At just $15 per month, the average cost of renters insurance in New Jersey is on par with the national average. Whether you're insuring an apartment or single-family house, renters insurance in New Jersey provides coverage for your belongings and many unexpected instances that could follow behind covered perils, such as having to temporarily move out of your home.
Average Renters Insurance in New Jersey Cost

: $15 per month
How to Get Cheap Renters Insurance in New Jersey
Getting cheap renters insurance in New Jersey is quick and easy with Clovered. We've developed an intuitive online quoting tool that rates policies from many different providers to pair you with the perfect New Jersey renters insurance policy.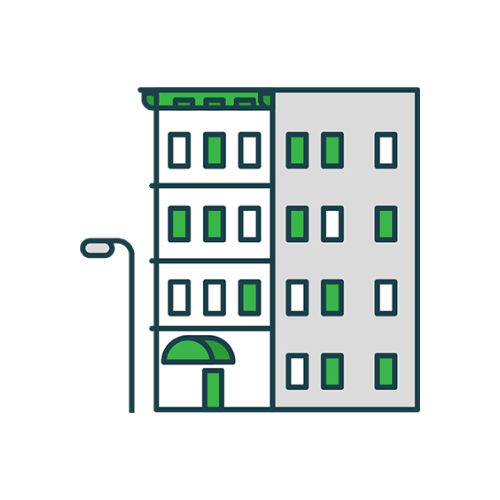 Protect Your Belongings With Renters Insurance
Averaging just $12 per month, renters insurance can protect your belongings for the cost of a few cups of coffee.
The editorial content on Clovered's website is meant to be informational material and should not be considered legal advice.