Best Renters Insurance in North Carolina
Renter
/
Best Renters Insurance in North Carolina
If you're a renter in North Carolina, having a comprehensive renters insurance policy is the only way to protect your personal property and liability. However, with so many companies offering protection, finding the best renters policy for your situation can be confusing.
We've created this informative guide to help you get the best renters insurance in North Carolina while aligning with your budget and coverage needs.
How Much Is Renters Insurance in North Carolina?
The average cost of renters insurance in North Carolina is $195 per year or $16 monthly. In the cities we analyzed, rates ranged from $11 to $16 per month, although your exact premium will vary based on your circumstances.
Various factors affect the average North Carolina renters insurance, with the location being one of the most notable considerations. Different places in the state are prone to different risks, such as weather hazards and crime rates, increasing the chance of property losses and influencing premiums.
The table below illustrates the average annual and monthly renters insurance rates in North Carolina in several popular cities.
Average Cost of Renters Insurance in North Carolina
City
Asheville
Chapel Hill
Charlotte
Concord
Durham
Greensboro
Hickory
Raleigh
Avg. Annual Rate
$152
$182
$196
$189
$189
$191
$130
$191
Avg. Monthly Rate
$13
$15
$16
$16
$16
$16
$11
$16
Hickory had the cheapest renters insurance in North Carolina of the cities on our list. Most cities hovered around the $16 range, which is right on par with our calculated state average. Nevertheless, you won't know your exact premium until you get a quote because personal factors about yourself and your property can change your rates.
We'll review some more specific risk factors that can raise your premiums later. It's always a good idea to get quotes from multiple insurance providers to compare costs and potentially save some money.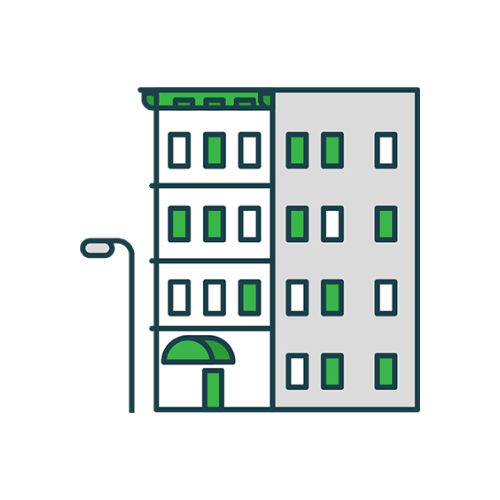 Protect Your Belongings With Renters Insurance
Averaging just $12 per month, renters insurance can protect your belongings for the cost of a few cups of coffee.
What Does Renters Insurance Cover in North Carolina?
Renters insurance covers renters and their families from over a dozen sources of damage insurance companies refer to as perils. Some of the most common perils renters insurance can protect you from include theft, vandalism, water damage, fire damage, and wind damage.
Renters insurance plans are divided into sections based on the coverage areas provided. The coverages are as follows:
Personal Property Coverage
Personal property coverage financially protects your belongings, such as furniture, clothes, electronics, tools, bicycles, jewelry, and more.
Loss of Use Coverage
Loss of use coverage helps cover living expenses you'll incur if you're forced out of your rental after it suffers significant damage from a covered peril. Your insurance company can cover your lodging, gas, food, and more while your rental property gets rebuilt or repaired.
Liability Coverage
Liability coverage financially safeguards your liability. If you're found liable for unintentionally injuring someone, your provider can cover medical expenses, legal fees, lost wages, and more. It can also cover accidental property damage you cause to someone else.
Medical Payments Coverage
Medical payments covers medical bills for minor injuries someone can suffer without the need for legal liability.
How to Get the Best Renters Insurance in North Carolina
Evaluate your coverage needs and budget to know what you want in a policy. Then, shop around from a few companies to find the best renters insurance in North Carolina. You may need to make some changes to your policy when quoting to tailor it to your needs.
Be mindful of your policy details while quoting. You can adjust your policy to suit your needs and make it a better fit. For instance, insurers will ask you how much personal property coverage you want in your plan. For an accurate number, you should make a home inventory list that tracks every item you own and how much you paid for everything.
You also choose your liability limits. The minimum amount possible is $100,000, but you should opt for higher limits than the minimum. Raising liability limits is relatively affordable, and it's better to be safe than sorry. Medical bills can pile up quickly in the wake of a significant injury.
If someone is pursuing you for their injuries or damage, they'll likely try to get as much as possible. Have enough liability coverage to safely protect your assets so you don't have to spend any money out of pocket.
Also, ensure you know the difference between actual cash value and replacement cost coverage in your policy. When your insurer agrees to cover losses at actual cash value, they'll deduct depreciation before reimbursing you for damaged items in a claim. This lowers the amount you receive for all items – you'll never get the full value for an item back since everything depreciates.
Replacement cost coverage enables your provider to reimburse you what you paid for items (or a fair market value). You can often get back an exact replacement or a newer version of what you had. Having a home inventory list will help with this process.
As we mentioned earlier, you should always shop around. Some carriers may have additional protections that interest you, such as identity theft or cell phone protection, by default.
Companies With Cheap Renters Insurance in North Carolina
North Carolina Farm Bureau and USAA offer cheap renters insurance in North Carolina, according to our analysis. Average rates from select companies in the state ranged from $11 to $20 per month.
The table below lists average annual and monthly rates from some common carriers in North Carolina.
North Carolina Renters Insurance Rates by Company
Company
Allstate
Nationwide
Farm Bureau
State Farm
USAA
Avg. Annual Rate
$238
$214
$137
$188
$142
Avg. Monthly Rate
$20
$18
$11
$16
$12
Rates varied by up to $96 per year, again underlining the importance of shopping around before deciding on a company. USAA has the cheapest renters insurance in North Carolina on average, but only former or active military members and their families are eligible for coverage with them.
You can shop around at these other carriers or any recommendations your family, friends, or neighbors may have. You may also want to look up reviews online to see who has had positive experiences in your area. You could also consider getting the help of an independent insurance agent.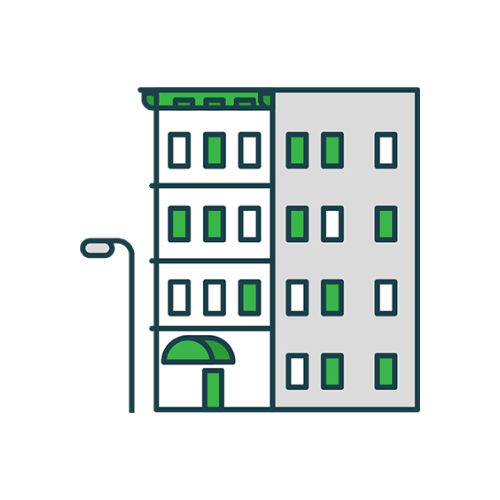 Protect Your Belongings With Renters Insurance
Averaging just $12 per month, renters insurance can protect your belongings for the cost of a few cups of coffee.
Is Renters Insurance Required in North Carolina?
Landlords sometimes require renters insurance as part of lease agreements to further limit their liabilities in case of property damage or unexpected injuries. A landlord may also ask to be an additional interest in your policy.
An additional interest is someone in your policy who is notified of changes or cancellations without receiving any coverage. Your landlord can ensure you keep your policy for your whole lease by being an additional interest.
North Carolina renters insurance laws state that insurance providers can't raise or lower your rates based on discriminatory factors like age or race. But, carriers do analyze several factors about yourself and your property to determine rates, and renters in another unit in the same complex as you may have higher or lower rates.
What Affects the Average Cost of Renters Insurance in North Carolina?
Renters insurance in North Carolina averages about $195 per year. Property insurance companies have underwriting methods to determine premiums for every policyholder that are fiscally responsible for the company. Underwriting involves examining several variables about a policyholder and their property to assess risk levels and find a premium that works.
Some essential cost factors of renters insurance in North Carolina include:
Location

Claims history

Policy details
Renters who live in areas prone to property loss pay higher premiums. This can encompass some areas along the Atlantic coast in North Carolina, where rental properties are at a higher risk of wind damage from tropical storms and hurricanes. Renters living in areas prone to theft or flooding can also have higher premiums.
Renters with a history of filing claims will also have higher rates. When you're getting a quote, insurance companies ask if you've previously filed claims. Carriers believe renters who have filed claims in the past are more likely to file again, so they charge higher premiums to offset this risk of loss.
The aspects you choose in your policy also influence your premiums. Opting for higher limits will cost more. Also, raising your deductible can lower your rates and vice versa. Picking a higher deductible will save you money since you're vowing to pay more out of pocket before invoking your provider's help.
Raleigh and Durham Renters Insurance Needs
The Research Triangle in North Carolina is a nine-county region comprising Raleigh, Durham, and Chapel Hill in North Carolina. The cities are relatively close together and very popular for renters. Both Raleigh renters insurance and Durham renters insurance cost about $16 per month, while Chapel Hill rates were just a dollar lower.
Many renters in the Raleigh-Durham area are college students. Students tend to have fewer belongings than established professionals. As a result, students typically need comparatively lower personal property limits in their renters insurance, which helps keep rates low.
When living in a rental, your landlord's insurance won't cover you. Raleigh and Durham are prone to severe winter weather that can damage property unexpectedly. Renters insurance often covers damage from frozen pipes and the weight of ice and snow. You'll also be covered from fires, theft, and more.
How to Get Renters Insurance Quotes in North Carolina
We mentioned the importance of comparing multiple providers when getting renters insurance quotes in North Carolina. At Clovered, we make this easy with our online quoting platform.
As an independent insurance agency, we're able to shop around and with our top-rated partners to find you the best rate. If you'd like to speak with one of our licensed agents about a renters insurance quote in North Carolina, please call us at 833-255-4117 during business hours. You can also send us an email at agent@clovered.com.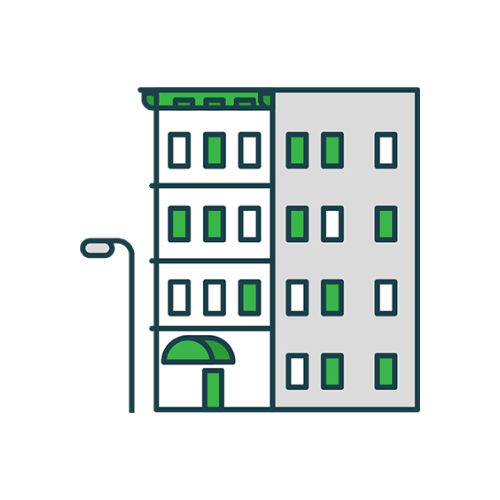 Protect Your Belongings With Renters Insurance
Averaging just $12 per month, renters insurance can protect your belongings for the cost of a few cups of coffee.
The editorial content on Clovered's website is meant to be informational material and should not be considered legal advice.