North Carolina Renters Insurance
Renter
/
North Carolina Renters Insurance
The Tar Heel State's claim to fame is the first in flight, but the state may be better known in recent times for one of the most diverse states in America's southeastern region. From the mountains of Asheville to the bustling downtown of Charlotte and Atlantic Coast beaches, the state seemingly has it all. All of these things are leading the population increase with people moving to North Carolina from all over the country.
From Durham, Wilmington and Greensboro to Raleigh, Fayetteville and Waynesville, many people buy homes in the Tar Heel State, many more are settling for rental property in this amazing state. With renting, many people are unaware of how renters insurance in North Carolina can protect them and their belongings.
But sufficient renters insurance in NC could be the difference between having an insurance policy in place when you need it or having to pay out of pocket to replace all your belongings when a covered peril, such as a hurricane or home fire, unexpectedly hit.
How Much Is Renters Insurance in North Carolina?
Coverage C: Personal Belongings
As a renter, you have personal belongings and you need them to be protected in the event of a hurricane, break-in or other peril. Renters tend to undervalue their belongings, so make sure you calculate the cost of your clothes, electronics and all other personal items you keep on the property.
Coverage D: Loss of Use
If the rental unit you live in gets damaged or destroyed and you're forced to leave your home temporarily, loss of use coverage can help with the costs of finding a new home, storage unit to store your belongings, gas and food that you wouldn't have otherwise spent and even boarding for your pets.
Coverage E: Personal Liability
Accidents happen. It's a fact of life. Personal liability can protect your financial well-being if a guest of another person is injured on your property and you're found liable. This coverage is typically $100,000 and goes toward covering medical bills and legal expenses for things like dog bites and major injuries.
Coverage F: Medical Payments
Medical payments to others covers the more minor injuries that occur on your property. Unlike liability coverage, the injury doesn't have to have been your fault. MedPay, as it's often called, usually provides $1,000 to $5,000 that can be used for things like X-rays, physical therapy and doctor visits relating to the injury.
What's the Average Cost of Renters Insurance in North Carolina?
The average cost of renters insurance in North Carolina is about $15 per month. That's on-par with the national average and typically provides up to $30,000 worth of personal property protection and up to $100,000 worth of liability coverage.
There are many factors that come into play when figuring out the price you'll pay for renters insurance in North Carolina. But the amount of coverage and your claims history have two of the biggest impacts. Someone insuring $10,000 worth of belongings will likely pay much less than someone insuring $40,000 worth of belongings.
Average Renters Insurance in North Carolina Cost

: $15 per month
Is Renters Insurance Required in North Carolina?
No, renters insurance is not required in North Carolina. Although we really recommend keeping a policy in place. It's the cost of a double cheeseburger or a fancy salad at your nearest restaurant and it helps sufficiently protect your belongings so you're not stuck high and dry if a covered peril hits.
How to Get the Best Renters Insurance in North Carolina for Cheap
Although renters insurance in North Carolina is already pretty cheap, Clovered can help you reduce your cost of premiums by even more. Simply get a quote and, within a few minutes, you'll be paired with an NC renters insurance policy that meets your coverage needs and your wallet's.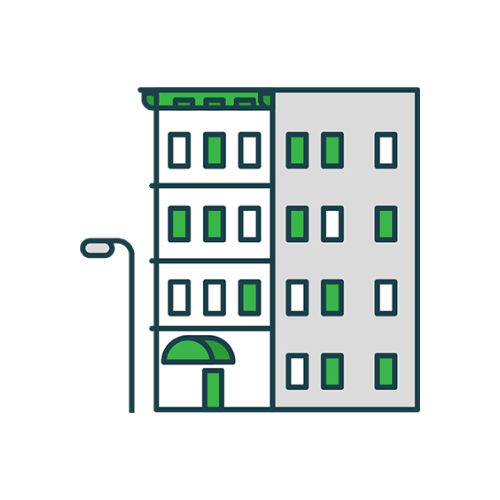 Protect Your Belongings With Renters Insurance
Averaging just $12 per month, renters insurance can protect your belongings for the cost of a few cups of coffee.
The editorial content on Clovered's website is meant to be informational material and should not be considered legal advice.