Auto
/
Virginia Auto Insurance
From Virginia Beach to Danville, Richmond, Roanoke and everywhere between the Old Dominion, every driver of the state must maintain Virginia auto insurance minimum requirements that are geared toward protecting drivers within its borders — from residents to out-of-towners.
Although the minimum coverage in Virginia is considered to be middle of the pack, it's not the cheapest. But Clovered can help you with that by compiling quotes from multiple providers in one place. Simply give us a call and we can help you out with some of the cheapest policies in the state.
Virginia Auto Insurance Minimum Requirements
If you're a driver who maintains a vehicle in Virginia, the state's laws require you to carry the following minimums on your car insurance. Failure to keep these minimums can result in jail times and heavy fines.
Bodily Injury

: $25,000 per person, $50,000 per accident

Property Damage

: $20,000 per accident

Uninsured Motorist

: $25,000 per person, $50,000 per accident

Uninsured Motorist

: $20,000 per accident
What Does Virginia Auto Insurance Cover?
Property Damage Liability
This coverage helps pay to repair the damage you directly cause to another person's vehicle or their property if you're at fault. It's required by law in most states.
Collision Coverage
This coverage helps pay to repair damage to your vehicle if you're at fault in an accident that involves another vehicle or piece of property. It's required if you're financing or leasing your vehicle.
Comprehensive Coverage
This coverage helps pay to repair or replace your vehicle if it was stolen or damaged by something other than a collision, like a hailstorm, tree, fire or vandalism.
Bodily Injury Liability
If you're at fault in an accident that injures a passenger of another car or pedestrian, this coverage will help to pay their medical bills, legal fees and loss of income.
Personal Injury Protection
Whether you're at fault or not in an accident, personal injury protection (PIP) is a no-fault coverage that helps to pay for you and your passenger's medical bills. Some states make this coverage mandatory.
Medical Payments
This is similar to PIP coverage in that it may help to pay for the medical bills of you and your passenger if you're involved in an accident, whether you're at fault or not. It's different because MedPay is always optional.
Gap Coverage
If your vehicle is totaled in an accident, guaranteed asset protection (GAP) coverage helps to pay the difference between your vehicle's current worth and what you still owe on your auto loan.
Towing & Labor
An optional coverage, towing and labor may be added to your auto insurance policy to get you out of binds. This pays for a tow truck to pick up your vehicle and take it to the nearest repair shop.
Rental Car
You may add rental car coverage that pays for a rental car while your vehicle is in the shop. But nearly every auto policy also covers the vehicle and passengers when you're driving a rental car.
Uninsured Motorist
This coverage is within your own auto policy and helps to pay for repairs to your vehicle or for your medical bills if a driver who's at fault doesn't have auto insurance.
Underinsured Motorist
This coverage is also within your own auto policy, helping to supplement the remaining expenses to repair your vehicle and pay your medical bills if the other driver doesn't have sufficient coverage.
Is Auto Insurance Required in Virginia?
No, auto insurance isn't required by all drivers in the state. However, each driver without insurance must abide by a $500 yearly fee as an uninsured motorist. So it's well worth paying a few hundred dollars more each year to maintain adequate Virginia auto insurance. It protects your financial wellbeing and your health if you're ever involved in an auto accident.
How to Get the Best Auto Insurance in Virginia
The amount you pay for auto insurance in Virginia is based on many factors, including your driving record, the type of vehicle you drive and your age. To get a quote for the best and maybe the cheapest car insurance in Virginia, call our team of licensed agents at 833-255-4117.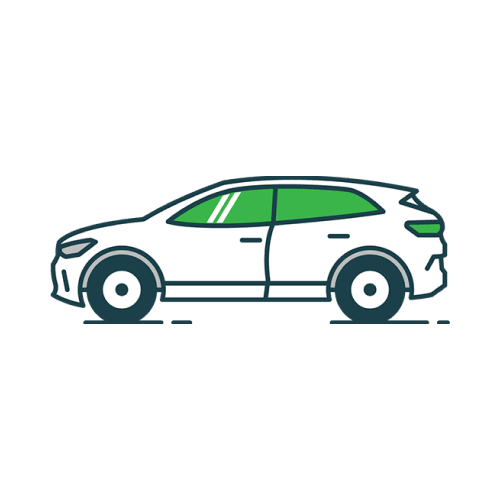 Ready to Save Money on Auto Insurance?
Rethink your auto insurance premium with a free quote from the nation's top companies.
The editorial content on Clovered's website is meant to be informational material and should not be considered legal advice.