Does Car Insurance Cover Medical Bills & Expenses?
Auto
/
Does Car Insurance Cover Medical Bills & Expenses?
Cars are essential to everyday life. Unfortunately, operating them isn't as safe as we'd like it to be. There are about six million car accidents that result in three million injuries every year. Because of this, 49 of the 50 states require drivers to have at least liability coverage auto insurance.
It can be scary when you get into an accident, and medical bills and expenses could be the last thing on your mind. Who pays them, and how are they covered? Let's take a closer look.
Does Auto Insurance Cover Medical Expenses & Bills?
Liability Coverage & Medical Expenses
Liability auto insurance often has two parts: property damage and bodily injury. The property damage portion deals with damages you do to someone else's car or physical property. What's important to us right now is the bodily injury aspect.
If you're at fault in an accident, your bodily injury liability coverage can pay for medical costs related to injuries suffered at the accident, loss of work income due to the accident, legal fees and, in some cases, funeral expenses for the driver and passengers inside the other vehicle.
Inversely, if you're injured in an accident in which the other driver was deemed at fault, their bodily injury liability coverage would cover your bills up to their policy maximums.
However, if you have only liability coverage, it won't pay for any damage to your vehicle or medical expenses for you and your passengers. For that, you'd need to have full coverage auto insurance.
Full Coverage & Medical Expenses
Full coverage auto insurance encompasses all parts of liability coverage, but it also covers your vehicle and medical costs if you're at fault.
If you cause an accident and only have liability insurance, you're responsible for paying for your own car and injuries. Additionally, full coverage can include other perks, like roadside assistance, that add further security and peace of mind to your policy.
Since it covers yourself in addition to the other driver in a collision, full coverage is more expensive. It can be worth it, though, to know that you're covered up to your policy's maximum if you cause an accident and you're injured in it. Plus, depending on your car and driving history, it could be quite a reasonable price.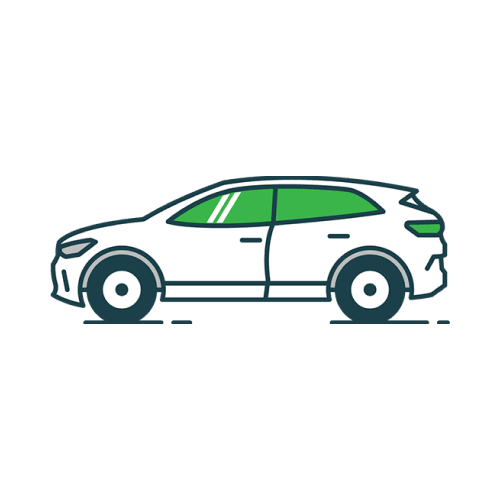 Ready to Save Money on Auto Insurance?
Rethink your auto insurance premium with a free quote from the nation's top companies.
What Is PIP Insurance Coverage?
PIP, or personal injury protection, is the part of your policy that covers your injuries and those to your passengers in an auto accident if no one is at fault, or if you live in a no-fault state. PIP covers direct costs as a result of the accident, such as medical expenses, lost wages and death benefits. It covers you if you are a passenger in a crash as well.
Every coverage we've discussed up to this point has been in case someone has caused an accident, or is "at fault." What if no one is at fault, or you live in a "no-fault" state? This is where PIP comes in.
How Does PIP Insurance Work?
If a state is a no-fault state, that means it doesn't matter who causes an accident. The hope in a no-fault state is for every driver to have their own insurance, so claims and lawsuits with other drivers and their insurance companies can be kept to a minimum. This is why PIP is crucial.
If you have PIP, after an accident, you file a claim with your own insurance provider for compensation for your injuries and medical expenses. Policyholders with PIP can receive coverage even if the other driver doesn't have insurance.
PIP is a required part of auto insurance in 16 states (Delaware, Florida, Hawaii, Kansas, Kentucky, Maine, Maryland, Massachusetts, Michigan, Minnesota, New Jersey, New York, North Dakota, Oregon, Pennsylvania and Utah), including all 12 no-fault states. If you live in one of the aforementioned states, you're required to have PIP coverage.
If it's not required, it can still be helpful to have PIP even if you have health insurance. If you're injured in a wreck and the other driver's liability coverage doesn't fully meet your medical expenses, PIP can step in and pay the rest. Then your health insurance can kick in if needed.
What's the Difference Between Bodily Injury and Personal Injury Liability?
It is important to remember that PIP doesn't replace liability coverage. Liability coverage is still necessary pretty much everywhere in the United States, and it covers other drivers in accidents. PIP covers yourself and your passengers' injuries in accidents.
Bodily injury coverage is part of liability coverage and pertains to other parties, while personal injury protection covers yourself and your passengers.
What Is MedPay on Auto Insurance?
Like PIP, medical payments coverage, also called MedPay, is a separate type of coverage that applies to you no matter who is at fault in an auto accident. MedPay covers medical and funeral expenses if you sustained injuries in an accident in your car, in someone else's car or if you're hit by a car as a pedestrian.
While MedPay is similar to PIP, PIP generally has a broader scope of coverage than MedPay. PIP covers loss of income and can extend to psychiatric and rehabilitation costs after an accident, while MedPay usually doesn't. In states where PIP is not available or required, MedPay is a viable option.
It is important to note that MedPay should not replace health insurance or liability insurance; it is supplemental.
How Does MedPay Work on Auto Insurance?
If you have MedPay, after an accident, you file a claim with your insurance company. MedPay is not concerned with who caused the accident, and it covers injuries directly caused by it.
While MedPay is not as comprehensive as PIP, it does have financial advantages. MedPay is usually cheaper and it doesn't require a deductible while PIP sometimes does.
How Much MedPay Should I Have?
MedPay has different minimum limits depending on which state you live in, but the maximum you can get is usually $25,000 per accident. It's best to determine how much coverage you need based on your state's requirements and your financial situation.
Do You Need Medical Payments on Car Insurance?
While MedPay is required in two states, Maine and New Hampshire, it's optional everywhere else. While the cost of PIP coverage can vary greatly by state, MedPay is relatively cheap. It can cost as little as $5 a month or as much as $30 a month, depending on where you live and your driving record.
It is possible to have MedPay and PIP, and it depends on your financial situation, your health insurance, and how often you drive other people if you think you may want both. However, it's typically not necessary to have both coverages because only one can be used during each claim.
If you're comfortable with your health insurance plan and you live in a state that doesn't require MedPay, you may decide you don't need it.
Does Auto Insurance Cover Funeral Expenses?
Funeral costs should be covered, whether through PIP, MedPay, or the at-fault driver's liability coverage. As long as the victim is named on the policy's recipient page, insurance should contribute to the death benefits.
These include funeral costs, medical bills and may include loss of wages due to the death. In no-fault states, death benefits are included by law in PIP.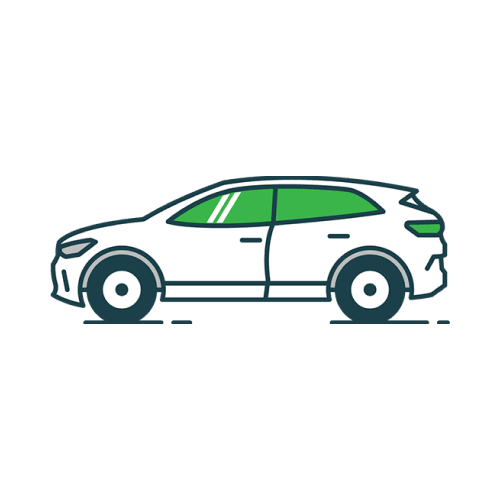 Ready to Save Money on Auto Insurance?
Rethink your auto insurance premium with a free quote from the nation's top companies.
The editorial content on Clovered's website is meant to be informational material and should not be considered legal advice.
Similar Articles