Cheap Car Insurance in Florida (May 2023)
Auto
/
Cheap Car Insurance in Florida (May 2023)
Whether you're getting auto insurance for the first time, ready to renew your policy, or looking for lower rates, there are a few ways you can get cheap car insurance in Florida. Car insurance rates in Florida are some of the priciest in the nation, as the state's average price for a full-coverage policy is $2,700 annually. 
For various reasons, car insurance rates in Florida tend to be higher than in the rest of the nation. Roughly 20% of drivers in Florida are uninsured, meaning insurers take an increased risk in insuring drivers on Florida's roads because Florida drivers are highly likely to get into an accident with an uninsured driver. Florida also has a high population, meaning the likelihood of car accidents is statistically higher than in other states.
Fear not, though. There are plenty of ways to get auto insurance in Florida that's much cheaper than $2,700.  Let's look at a few ways to get affordable car insurance in Florida.
What You Should Know to Get Cheap Car Insurance in Florida
Cheap auto insurance in Florida may be hard to come by, as the rates in Florida are nearly 40% above the national average. The average full coverage premium in Florida costs about $2,700 annually or $225 monthly. However, there are some ways you can get low-cost auto insurance in Florida.
Getting the Minimum Policy
The first way you may be able to get cheap car insurance is by lowering the coverage on your auto insurance policy. While Florida's rates will be more expensive regardless of the coverage type compared to the national average, lowering your coverage is the quickest and most substantial way to lower your premiums. 
The law requires drivers in Florida to have at least $10,000 worth of personal injury protection and property damage liability. If you lease your car, your leasing company will likely require you to have some degree of collision coverage, too. 
Lowering your car insurance coverage to just what you need will save a lot on your premiums. However, do this with caution. If you have been in an at-fault accident or frequently make risky decisions behind the wheel, there may be better ideas than lowering your coverage. If you get in an accident and don't have enough auto insurance to cover the damages, the money you will pay out of pocket will likely be much more than what you pay in premiums to have good coverage.
Another great way to get the lowest car insurance in Florida is to get discounts on your premiums. Many insurers offer various discounts, some of which require participation while others don't.
For example, many insurers offer safe driving programs. Drivers can enroll in one of these programs with a participating insurer. In exchange for practicing safe driving habits, they may receive nearly 20% off their premiums, depending on their insurer.
Similarly, several insurers offer telematics programs for drivers who drive fewer than the national average number of miles yearly, or 12,000 miles. Drivers who drive fewer than 12,000 miles per year can enroll in one of these programs to track their driving mileage in exchange for a discount for driving infrequently. These discounts typically rest around 10% off your premiums but can go as high as 20% off. 
Drivers who opt for these programs should be aware that in addition to their mileage being tracked, their driving behaviors are as well. Some insurers may use this data to raise premiums if drivers who enroll in these programs make risky decisions on the road, so it's advised that only safe drivers enroll in such a program.
While there are programs you can enroll in to get a discount on your auto insurance premiums, you can also get discounts without actively participating. For example, many insurers offer discounts for younger drivers who attend school if they get good grades. Good student discounts come with some stipulations, so be sure to ask your insurer about this discount.
Additionally, many insurers offer discounts for policyholders who have multiple cars on the same auto insurance policy or multiple policies with the same insurer. These discounts usually shave off about 5% of your premiums, but something is better than nothing!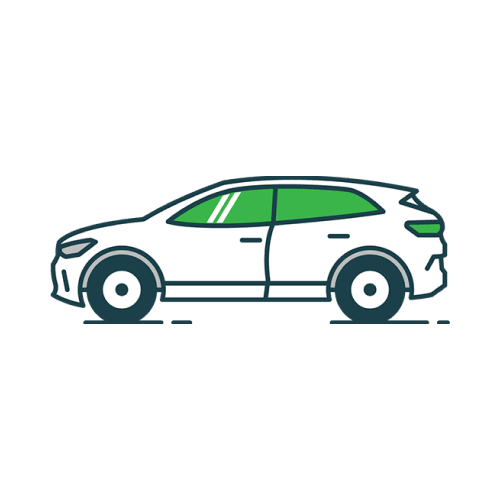 Ready to Save Money on Auto Insurance?
Rethink your auto insurance premium with a free quote from the nation's top companies.
How to Get the Cheapest Auto Insurance in Florida
The cheapest auto insurance in Florida will be a policy with the minimum legally required coverage and several discounts applied. The minimum amount of legally required auto insurance coverage in Florida is at least $10,000 worth of property damage liability and personal injury protection or PIP. A policy with just these two coverages costs, on average, $775 annually, or about $65 per month.
To get the cheapest car insurance in Florida, you will also want to take out a policy with an insurer that offers low base rates and several discount opportunities. Some of the cheapest Florida auto insurance rates come from companies like Geico, Progressive, and Allstate. Each of these companies also offers several options for discounts, whether participatory or not.
Getting Auto Insurance Quotes in Florida 
One of the best ways to get the best auto insurance rates is to get and compare quotes from several insurers. Getting several Florida car insurance quotes in comparison to your current auto insurance policy is an excellent way to see if you're getting the best rate out there.
Getting an auto insurance quote in Florida is easy, especially since you're already here at Clovered. We offer our very own quoting tool, which you can use to see what low rates our insurers may be able to offer you.
Or, if you prefer to get a quote with an agent, call us at 833-255-4117 or email us at agent@clovered.com to speak with one of our stellar agents about getting cheap auto insurance in Florida.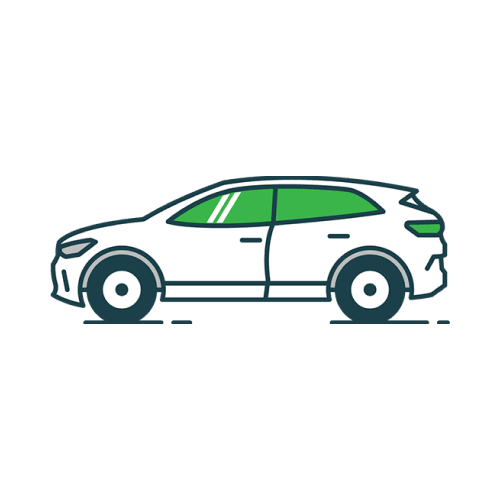 Ready to Save Money on Auto Insurance?
Rethink your auto insurance premium with a free quote from the nation's top companies.
The editorial content on Clovered's website is meant to be informational material and should not be considered legal advice.