What Is Pay-Per-Mile Insurance?
Auto
/
What Is Pay-Per-Mile Insurance?
If you drive infrequently, don't go very far when you drive, or have a car you rarely use but like to take for a joyride now and again, you may benefit from having pay-per-mile car insurance. It tends to be cheaper to pay for car insurance by the mile – sometimes even 50% cheaper.
The idea behind auto insurance by the mile is that drivers who drive less often are less risky to insure simply because they aren't on the road as often as other drivers. While this might sound great so far, your savings may come with some unconventional caveats. Keep reading to find out how car insurance by mileage works, how much it costs, and if it's worth switching.
What Is Mileage-Per-Use Insurance?
Mileage-per-use, or pay-by-the-mile car insurance, is an insurance product offered by several car insurance companies, providing drivers a discount on their insurance as they only pay for miles driven. Drivers who enroll in a pay-as-you-go car insurance program will pay daily or monthly for their coverage.
Car insurance based on mileage is a great concept for people who don't drive often, don't drive far, or need insurance on an extra car that isn't used often. This type of insurance could be great for a student who lives at school without a car, an older person who doesn't travel far, or someone who works from home and doesn't have a daily commute. 
Most insurers who offer mileage-based auto insurance have a cap on the maximum miles policyholders will pay daily, monthly, or yearly while enrolled in such a program. We recommend researching to decide if by-the-mile insurance is right for your situation.
How Much Is Pay-Per-Mile Car Insurance?
Pay-per-mile car insurance is often at least 20% less than a standard insurance policy, while some participants may see their rates decrease by 50%. When you enroll in one of these programs, you pay a low monthly base rate plus a variable amount. The variable amount is calculated using the cost per mile offered by your insurer multiplied by the miles you drove that day or month. 
Like a standard car insurance policy, your pay-by-mile car insurance premium will be calculated based on age, gender, the type of car you drive, where you live, and more. For example, a young man will likely pay more in car insurance premiums than a middle-aged woman because insurers have deemed young men risky to insure. However, these factors will affect your rate less with a pay-per-mile policy than they would with a standard policy.
On average, the base rate for most by-the-mile insurance policies is about $30 per month. Then, your insurer will use the data collected by a telematic device (a data-collecting device that plugs into your car) to calculate what you'll pay based on miles driven. Most car insurance companies charge about $0.06 per mile.
So, if you drive 500 miles in one month, you can calculate your premium by multiplying $0.06 by 500 to get your variable rate, then adding $30 for your base rate, and your total will be $60 for car insurance that month.
The national average cost of a standard, full-coverage car insurance policy per month is about $125, so enrolling in a per-mile car insurance policy could save you over 50% on your car insurance premiums.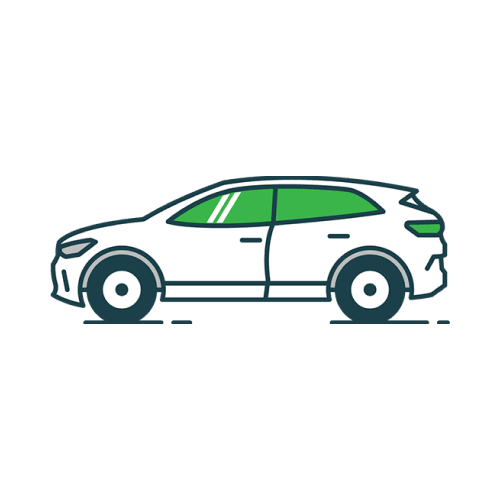 Ready to Save Money on Auto Insurance?
Rethink your auto insurance premium with a free quote from the nation's top companies.
Pay-As-You-Go Car Insurance Companies
By-the-mile insurance is a relatively new car insurance product, so only a few insurers offer such a program. The top four pay-per-mile insurance companies are Nationwide, Allstate, Metromile, and Mileauto. Each of these companies offers competitive rates, Metromile being the cheapest for an average policy.
While auto insurance by the mile is available in many states, it isn't available in all. Check with your desired insurer to ensure they offer pay-per-mile car insurance in your state.
Best Pay-Per-Mile Insurance
The best pay-per-mile auto insurance will be a policy with low enough rates to be significantly cheaper than a standard full-coverage car insurance policy. However, getting the lowest rate doesn't always mean getting the best policy. 
When determining the best pay-per-mile insurance company, you'll also want to consider the insurer's reliability and customer service. Companies like Nationwide and Allstate have been in business much longer than companies like Mileauto and Metromile. Older companies are typically able to file and pay out claims quicker and more easily than newer companies and are often more financially reliable. 
How Do Insurance Companies Know How Many Miles You Drive?
With most pay-per-mile auto insurance companies, you'll receive a device that plugs into your car to track the miles you've driven. The act of collecting data via a device that plugs into your vehicle is called telematics. The data your insurer collects through telematics will be sent to them and stored in your account with your insurer, accessible to you at any time online. 
Be wary of using telematics with your insurer if you don't always practice safe driving habits because telematics collects data about your driving habits while collecting data about miles you've driven. If you frequently speed, accelerate or brake quickly, or drive late at night, this data may be used to increase your insurance rate instead of decreasing it.
What Does It Mean if My Car Insurance Mileage Limit Is Exceeded?
Many car insurance policies with the pay-per-mile component have a daily mileage cap of about 250 miles. The daily mileage cap only means that you won't pay per mile after 250 miles driven in one day. So, if you're planning a road trip that exceeds 250 miles daily, don't worry about exceeding the allotted daily miles.
While it may seem like your insurance is doing you a favor by covering any number of miles over 250 traveled in one day, you may end up paying more for your car insurance if you hit or exceed 250 miles several times in one month than the average person would pay for a month of coverage with a standard policy.
Is Pay-Per-Mile Insurance Worth It?
Auto insurance by mile may be worth it for some drivers but not for others. It's only worth it if you drive below the national average of 12,000 miles yearly or about 1,000 per month. 
Most companies have a base rate of about $30 per month, plus about $0.06 per mile. If you drive 1,000 miles per month, you'll pay about $90, but if you drive any more than the national average, your rates may start to go above the national average rate for a standard, full coverage policy. 
Thus, pay-per-mile car insurance is excellent for people who drive less than 25 miles a day but not so great for those who drive more. 
Car insurance that operates on a pay-per-mile schedule may also be worth it for those looking for the best savings on their car insurance. Out of all the coverage options, pay-per-mile is consistently the cheapest, or it at least rivals the savings associated with a liability-only policy without sacrificing coverage. As long as you consistently drive under 1,000 miles per month (the national average), pay-per-mile car insurance is a great way to help you save money on your premiums. 
Pay Per Mile Insurance Reviews
While pay-per-mile auto insurance is relatively new, users have had quite a few years of experience with the top four companies that offer this program. The reviews for by-the-mile insurance are primarily positive, as most policyholders are satisfied with their extensive coverage at a low cost.
However, some users report frustration with the GPS device sent to them by their insurer to track their location, saying the device stopped working after a few months. Some policyholders also don't feel that the program provides enough savings for the extra work (the telematic device) to be worth it. 
When considering switching your car insurance, it is crucial to shop around for policies before you buy. Taking the quoting process seriously can save you time in the long run and ensure you're happy with the insurance company and coverage on which you decide.
Feel free to use our free quoting tool by submitting this form, or contact us directly at 833-255-4117 or email agent@clovered.com with any questions about pay-per-mile insurance.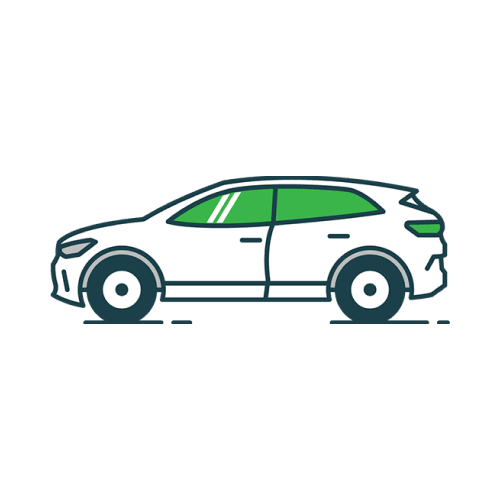 Ready to Save Money on Auto Insurance?
Rethink your auto insurance premium with a free quote from the nation's top companies.
The editorial content on Clovered's website is meant to be informational material and should not be considered legal advice.
Similar Articles