What Is Usage-Based Insurance and How Do Telematics Work?
Auto
/
What Is Usage-Based Insurance and How Do Telematics Work?
Technology has brought us so many new possibilities these last few years, and it hasn't stopped when it comes to advances in auto insurance. With new technology comes new ways to pay for your auto insurance.
Usage-based insurance is an auto insurance program you can enroll in that uses a telematics device, scoring you based on how you drive and rewarding you with a discounted premium for safe driving behavior. Keep reading to discover more about usage-based insurance, how telematics for insurance works, and where you can get it.
What Is Usage-Based Insurance?
Usage-based insurance (UBI) is a program you may enroll in with your insurer to save money on your premiums. UBI tracks your driving using telematics and rewards you with a discount on your premium if you practice safe driving behaviors.
Usage-based car insurance is an excellent option for someone who wants cheaper insurance premiums without sacrificing auto insurance coverage or who doesn't drive their car very often. Auto insurance premiums can be costly, so if you don't use your car as often as the average American (12,000 miles annually), you could be missing out on some major savings.
What Is Telematics Insurance?
Telematics is an information technology that captures and collects vehicular data via GPS and, for insurance purposes, sends this data to your insurer, which they then use to create an insurance policy and premiums tailored specifically to you. 
Auto insurance telematics tracks all your driving habits, good and bad, in real-time. Insurers then use this information to calculate how much of a risk you are to them, and determine your premiums based on their calculations from your data.
How Does Telematics Car Insurance Insurance Work?
UBI, or insurance with telematics, is a type of auto insurance based on your driving habits. It works by collecting cellular or GPS data while you drive using a technology called telematics. Some habits your usage-based insurance telematics may be tracking are speeding, braking, accelerating, the time of day you drive, miles driven, and more.
These telematics track your driving habits and reward you for driving safely, but some telematics insurance companies may penalize you for making risky decisions on the road.
Make sure you do some research before enrolling in a usage-based insurance program because some may charge you more in premiums if you engage in risky driving behaviors, though not all. It's important to note, too, that even with usage-based auto insurance, your premiums are still determined based on factors like your age, gender, where you live, your driving record, and more.
Usage-Based Insurance Devices
Usage-based insurance telematics is a data-collecting technology that uses cellular or GPS data to track your driving habits. If you drive a newer car, your insurance company may use your OnStar or an app on your phone to track your driving. 
If you drive an older car without the latest and greatest bells and whistles, your insurance company will send you a plug-in device you can install in your car to track your driving behaviors. If you have an older car and require a plug-in device, ensure your auto insurance company offers a plug-in for their UBI. If your current car insurance company doesn't provide a plug-in device, but you want to enroll in a UBI insurance program, you may want to consider switching your car insurance provider.
Telematics Insurance Providers
Many car insurance companies with a prominent national footprint have started offering insurance with telematics. Some of the best telematics car insurance programs come from providers such as Progressive, Geico, and State Farm. These providers are regarded for their cheap telematics car insurance programs, great customer service, and easy-to-use apps and devices. Other companies like USAA, Travelers, Root, and Liberty Mutual also offer telematics for insurance but are only available in a select few states.
Each company's UBI program has its unique advantages and drawbacks. For example, Liberty Mutual has a short tracking period, but their discount is only average compared to other companies that offer UBI. Similarly, Progressive offers a better-than-average discount but will penalize you by raising your premiums if you make risky decisions behind the wheel.
Does Usage-Based Insurance Save You Money?
In many cases, usage-based insurance can save you anywhere from 10% to 50% on your premiums. How much you save will depend on your driving habits and other factors that determine your premiums, like your credit score, car type, and what type of coverage you have. 
Most drivers save, on average, about 15% to 20% on their premiums with UBI. The safer you drive, the better your savings will be, but the habits deemed safe by many insurance companies can be out of reach for some people. If you frequently drive at night, even if you drive cautiously, you may not save as much money with UBI as someone who only drives during daylight. 
Similarly, if you drive more miles than the average American each month, you will want to ensure your telematic car insurance only tracks your driving behaviors, not the miles you drive. Some UBI programs are wrapped into pay-per-mile programs. If you drive above the average number of miles, you may pay more in car insurance premiums with UBI than with a standard car insurance policy.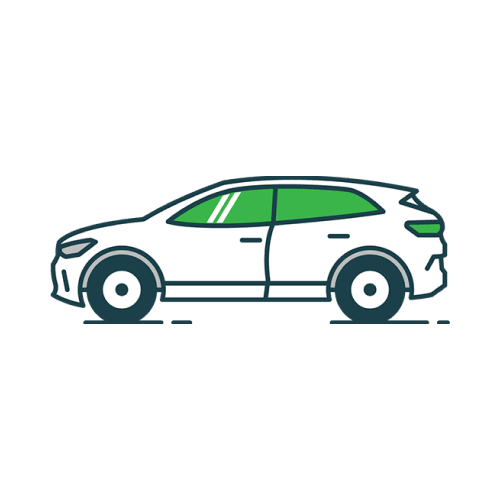 Ready to Save Money on Auto Insurance?
Rethink your auto insurance premium with a free quote from the nation's top companies.
Telematics Device Reviews 
Telematics insurance has its pros and cons, but over 50% of users think telematics is a good idea. If you are generally a safe driver, telematics is worth it for you because you can save hundreds of dollars each year on your premiums. Of course, there are some complaints, as is the case with most new technologies, but many policyholders believe the reward outweighs the issues.
Advantages of Usage-Based Insurance
Usage-based car insurance may be the best type of auto insurance for some drivers. UBI is particularly advantageous for drivers who don't drive often, don't drive frequently in cities, or are generally cautious while on the road. The more safe driving behaviors you adopt behind the wheel, the better your discount will be, at least with most insurers that continually track your driving.
If you trust yourself to make good decisions behind the wheel, you may be looking at some significant savings with a UBI program. If you're a generally cautious driver who does not drive very often, and your insurer tracks how many miles you drive as a way to determine your premiums, you may save even more than someone who is enrolled in a UBI program that only tracks your driving behaviors.
While UBI is a way to lower your premiums, you can also add other discounts to your usage-based insurance policy to maximize your savings and lower your premiums even more. Most major car insurance providers will offer discounts if you have multiple policies with them, multiple cars insured, or even a student discount if you're a full-time student who meets your provider's criteria. With UBI and discounts added to your policy, you can still get the best car insurance coverage and provider without breaking the bank.
Disadvantages of Usage-Based Insurance
If you're someone who prefers not to have your location tracked by your insurer or you like to be cautious with your data, you probably don't want to enroll in a usage-based insurance program. Most UBI programs continually track your location as a way of getting the data they need to help you save on your premiums.
Another major disadvantage to using car insurance telematics is the penalties you may face for making risky decisions on the road. If you use your phone while driving, brake suddenly, or accelerate too quickly, you may face higher premiums with UBI than with a standard auto insurance policy. 
It is probably a good idea to wait until you have been driving for a few years before enrolling in a UBI program. While the savings are nice, if you're a new driver, you may want to get familiar with your driving habits before possibly being penalized for your learning experience.
Telematics Car Insurance Quotes
If you think your cautious driving habits could save you money with a UBI program, you may want to consider shopping around online for quotes from insurers who offer such programs. You can even get a quote right here at Clovered by submitting this form with your information. Or, if you prefer, you can reach out to one of our agents by calling 833-255-4117 or emailing agent@clovered.com.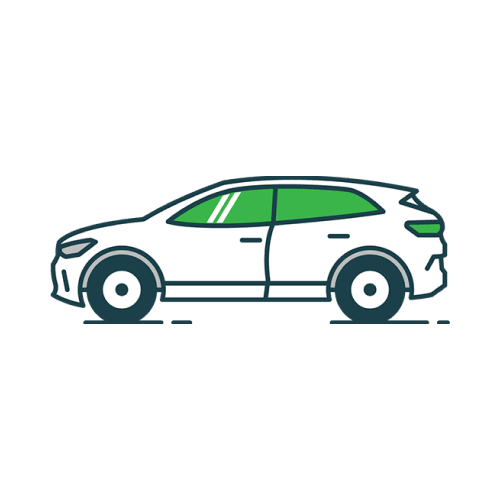 Ready to Save Money on Auto Insurance?
Rethink your auto insurance premium with a free quote from the nation's top companies.
The editorial content on Clovered's website is meant to be informational material and should not be considered legal advice.
Similar Articles