Do I Need Uninsured Motorist Coverage in Georgia?
Auto
/
Do I Need Uninsured Motorist Coverage in Georgia?
Picture this: you're driving from Atlanta to the Chattahoochee National Forest to escape the city life for a weekend when before you know it, you're hit by an uninsured driver, and in the accident, you break your foot. Sadly, you only have the legal minimum amount of coverage required in the Peach State, so you don't have any coverage from which you can receive assistance for the medical expenses you incur during your hospital visit.
Uninsured motorist coverage (UM) isn't required on your car insurance in Georgia, but it's a coverage experts highly recommend. Let's see how this scenario could've been different if the policyholder had UM coverage, how the coverage works, and how you can make your Georgia car insurance policy work for you.
Georgia Uninsured Motorist Coverage Explained
While the law doesn't require uninsured motorist coverage in Georgia, this optional coverage can help protect policyholders in the worst-case scenario. UM coverage helps the policyholder cover their medical expenses or vehicle repairs if they're in an accident caused by a driver who lacks sufficient liability coverage. 
Since Georgia is a tort state, or an at-fault state, drivers must carry liability coverage to help cover the expenses for the victim in an accident caused by the policyholder. If the at-fault party is uninsured, and the victim only has a liability coverage policy without additional coverages, the victim cannot file a claim with the at-fault party to receive assistance for their bills.
UM coverage will have the same breakdown as liability coverage, with uninsured motorist bodily injury coverage  (UMBI) and uninsured motorist property damage coverage (UMPD) being lumped into one uninsured motorist coverage with a three-part limit. For example, the legal minimum amount of liability coverage in the Peach State is 25/50/25 liability coverage. If you set the same limit for UM coverage, it'll appear on your policy as 25/50/25 uninsured motorist coverage. 
The limit you set will determine how much you can receive should you ever file a claim with your UM coverage. Once you reach your deductible, your insurance may cover your expenses up to your coverage limit. 
Is There Coverage for an Underinsured Motorist in Georgia?
Underinsured motorist coverage (UIM) in Georgia is a facet of UM coverage. Generally, if a driver is underinsured, they may as well be uninsured since any insurance under the legal minimum is considered insufficient. While some insurers may make the distinction of UM/UIM coverage on their policies, one can assume that UM covers underinsured motorists. 
If you're confused about your policy, it's always best to contact your agent to know exactly how you're covered.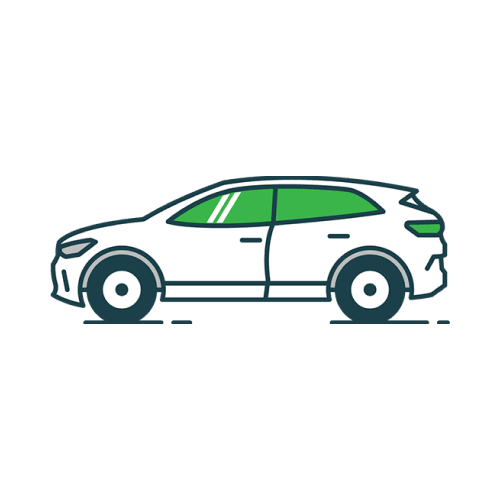 Ready to Save Money on Auto Insurance?
Rethink your auto insurance premium with a free quote from the nation's top companies.
Is Uninsured Motorist Coverage Required in Georgia?
Drivers aren't required to have uninsured motorist in Georgia, but having this coverage on your policy is a good idea. About 12% of drivers in the Peach State lack sufficient insurance, meaning one of every eight drivers on the road is uninsured, so it's up to you if you want to take a risk with those odds. 
The only way for those without UM who get injured in an accident caused by an uninsured motorist to receive financial assistance for their medical expenses is to sue the driver. While you may be able to get what you need when in your settlement, legal battles can take a while, and medical debt has a high interest rate. 
If you live in a rural area or don't drive very often, you may not need UM as much as someone who lives in a densely populated city like Atlanta or Columbus. Those who live in densely packed cities have a higher statistical likelihood of getting into an accident with an uninsured motorist and should seriously consider adding this coverage to their policies. 
Do I Need Uninsured Motorist Coverage in Georgia?
No, drivers in Georgia technically don't need uninsured motorist coverage by law, but some may need this coverage to feel fully protected on the state's roads. Having a full coverage policy with UM coverage is the best way to protect yourself in various scenarios on the road. Full coverage policies allow drivers to tailor their coverage to their needs and only pay for the coverages they feel they need the most.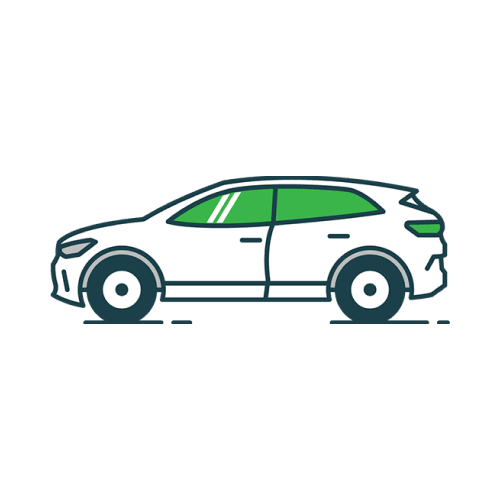 Ready to Save Money on Auto Insurance?
Rethink your auto insurance premium with a free quote from the nation's top companies.
What Does Uninsured Motorist Cover in Georgia?
UM coverage in Georgia and many other states includes two key components, UMBI/UIMBI, and UMPD/UIMPD. UMBI/UIMBI or uninsured/underinsured bodily injury helps the policyholder cover medical expenses they incur in an accident caused by a driver who lacks insurance. UMBI/UIMBI may cover ambulance rides, hospital stays, doctor's visits, prescription medications, and other medical expenses associated with any injuries the policyholder suffers as a result of the accident.
UMPD/UIMPD or uninsured/underinsured property damage helps the policyholder cover any vehicle repairs they need due to an accident caused by an uninsured or underinsured driver. This coverage is very similar to collision coverage, except it only helps the policyholder in an accident caused by a driver without insurance. If you already have collision coverage and your insurer separates UMBI/UIMBI and UMPD/UIMPD, you may not need UMPD/UIMPD on your policy. It's always a good idea to consult your insurer before adding or rejecting any coverage on your policy.
Compare Auto Insurance Quotes in Georgia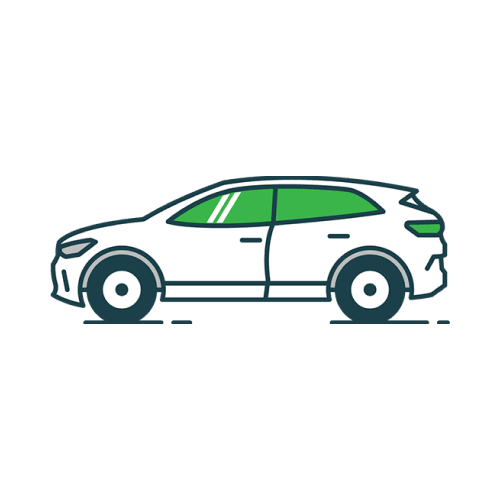 Ready to Save Money on Auto Insurance?
Rethink your auto insurance premium with a free quote from the nation's top companies.
The editorial content on Clovered's website is meant to be informational material and should not be considered legal advice.