Condo
/
Alabama Condo Insurance
Alabama's Gulf Shores' coastline is lined with beautiful condos, but that's not even close to half the condos in the state. From Montgomery and Tuscaloosa to Huntsville and Baldwin County, Alabama condo insurance has saved the pockets of many condo owners in The Heart of Dixie.
Condo insurance in Alabama is called an HO6 policy and helps protect everything from the walls of your condo unit to the personal belongings you keep inside — and much more.
Since condo owners are connected to many different units, owners must be on the lookout for their neighbors' errors as well as their own. Just because you keep your place spick and span doesn't mean your upstairs neighbor won't accidentally overflow their toilet and allow the water to seep into your unit.
Alabama condo insurance is extremely crucial for protecting your home, belongings, family and financial well being if a covered peril damages or destroys any piece of your unit.
What's Covered With Condo Insurance in Alabama?
☘ Since it's a walls-in policy, meaning only what's inside the four walls of a condo are typically covered, an HO6 begins with coverage for personal belongings. This helps to protect items you keep inside your home, such as clothing, computers, furniture and TVs. Since condo owners don't own the property outside their unit, belongings that are permanently kept outdoors may not be covered.
☘ If a peril occurs that damages or destroys your condo, causing you to temporarily move out, loss of use can help to cover monthly rent at an equivalent home, storage fees, pet boarding and many other expenses you wouldn't have incurred had you been living in your unit. Since your neighbors may not be as careful as you, loss of use is pivotal in protecting your wellbeing. 
☘ If an accident occurs to a guest in your condo unit and you're deemed liable, personal liability coverage can step in and help pay for medical bills and legal expenses for major incidents like dog bites, broken bones or even accidental death. For condo owners, personal liability is typically the highest amount of coverage you'll maintain.
☘ MedPay, as it's often called, is similar to personal liability in that it covers injuries that occur on your property. But with medical payments coverage, only medical bills for minor injuries will be paid — no matter whether you're at fault or not.
☘ If the condo's master HOA policy maximums don't pay for significant damages or incidents, each owner will have to pay a special assessment. This add-on protects policyholders from paying significant special assessment fees handed down by the condo complex.
Building Property Protection
☘ Condo insurance is a walls-in policy, so you don't have to protect the building's structure. But building property protection protects the walls and interior of your condo unit if they're damaged or destroyed by a covered peril, which is important since you may have many neighbors.
What Does the Average Condo Insurance Cost in Alabama?
The average condo insurance cost in Alabama is on par with the national average at about $500 per year. But with Clovered's intuitive online quoting tool, you may be able to secure an Alabama condo insurance policy for less than the state's average.
We've partnered with some of the best insurance companies in Alabama to compile multiple quotes from multiple different carriers in a single place. Simply add your information into our quoting tool, answer a few questions about your home and get paired with a few quotes that meet your monthly budget.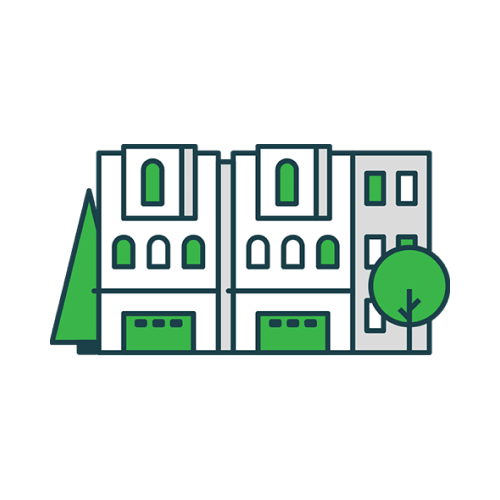 A Simpler Way to Get Condo Insurance
Protect everything your condo association doesn't with a custom condo insurance policy at an affordable price.
The editorial content on Clovered's website is meant to be informational material and should not be considered legal advice.