Do Both Spouses Need to Be on Homeowners Insurance?
Homeowner
/
Do Both Spouses Need to Be on Homeowners Insurance?
You don't need us to tell you that moving in with someone is a major step in a relationship. While you might be tempted to jump right into deciding whose furniture to keep, there are some more logistical considerations, too.
Sure, you have to decide how to split the living expenses and utilities, but what about the insurance coverage? It might seem like an afterthought, but if you're moving in with someone, having the right insurance is an important step in making sure you're protected from damages, loss, or theft. This is where our input can help you. Here's everything you need to know about listing spouses or partners on your homeowners insurance.
Do Both Spouses Need to Be on the Homeowners Insurance?
Whichever spouse owns the home that you live in needs to be on the insurance policy. You won't be able to get a policy unless it's in the property owner's name. If both spouses own the property jointly, they should both be named insureds on the policy.
A named insured on a homeowners plan is anyone eligible for coverage on the policy. Carriers typically include the policyholder and their family members that live in the house, including spouses, automatically when the property owner gets a policy.
For instance, some homeowners policies may contain a phrase that reads: "In this policy, 'you' and 'your' refer to the "named insured" shown in the Declarations and the spouse if a resident of the same household."
But, if you're just partners with someone you live with, not officially married, your partner may not qualify for coverage under your policy so easily. Let's go over a few different scenarios when someone moving in affects your coverage.
If One Spouse Owns the Property That Another Spouse Moves Into
A home insurance policy is typically held by the individual whose name is on the title of the house.
So, if you own the property and your spouse moves in after you get married, you can call your insurance provider to add them as a named insured on your policy. This might require you to provide some basic personal information about your spouse. Depending on your spouse's claims history, this could raise your rate, too.
If you don't add your spouse to your policy, he or she won't be able to make claims or changes to your policy even though they live in the house with you. This could be problematic if you need your spouse to make a claim on your behalf.
For example, you could be out of town for business when your spouse puts out an electrical fire or stops a sudden leak from the water heater. If you sustain property damage, you'll want to file a claim as soon as possible. Your spouse can do so while you're gone if they're on your insurance.
Also, you may want to adjust your personal property coverage if your spouse moves into your home, too. He or she will likely be bringing some of their own belongings. If they bring enough to increase the value of property in your home to an amount beyond your current personal property coverage, you'd be underinsured.
For instance, you could go from $100,000 worth of stuff to $200,000 worth of stuff. If you initially had a personal property coverage limit of $100,000, you'd probably want to update it. You don't want to be left short-changed when looking for reimbursement for your stuff in case of a covered loss.
A new home inventory list could help you keep track of what you own and how much coverage you need. You can then call your insurer to update your protection, which may slightly increase your rate.
If Both Spouses Are Moving Into a New House Owned Jointly
If both spouses are moving into a home jointly, both will be listed on the homeowners insurance policy if both names are listed in the property's title. You'll only need one policy. And, as we mentioned earlier, a spouse living in the insured home is usually automatically covered, anyway.
Insurance providers can issue one policy to unmarried couples when both are owners of the property, but this is a rarer circumstance.
If Your Partner Moves And You're Not Married
If your partner moves in with you and you're not getting married, your insurer may not agree to add them as a named insured to your policy. You'll need to call your provider and find out.
If you can't add your partner to your home insurance, your partner won't receive coverage under your policy. To protect their stuff and limit their liability exposure, they'll need a renters insurance policy (even though they're not renting). Renters insurance is designed for non-property owners.
Your partner won't be able to file a liability claim under your provider, so if someone you invite over sustains an injury and wants to hold you and your partner liable, your insurance won't cover your partner. In this case, renters insurance will have your partner's back.
Whose Name Goes on Homeowners Insurance?
The property owner, meaning the person whose name is on the title of the house, typically goes on the homeowners insurance policy. You can't usually get a home insurance plan if you don't own the home or you live in a home you don't own.
Adding Someone to Homeowners Insurance
To be a homeowners insurance policyholder, you need to own and be living in the home that you want to be covered. After you get insurance on your house, then the people who live in the house that are related to you typically receive coverage too, as we mentioned earlier.
If you want to add more people to the policy than those who qualify as named insureds, like parties who don't live in the house, you can do so for a small cost. These people you add would be called additional insureds.
The cost to add an additional insured to your policy varies by provider. It can be anywhere between $25 to $250 per person. Carriers need to charge you when adding extra people not who don't live in your home policy because they slightly increase your risk as a policyholder. The insurer needs to charge you slightly more to offset this risk.
Does Home Insurance Have to Be in Joint Names?
Technically, you're not required to put your homeowners policy in joint names if only one spouse owns the property. But, it usually happens by default anyway when you get a policy while living together.
If it doesn't, adding your spouse is highly recommended. Other than your spouse not receiving any coverage for their liability or property when they're not on your plan, they won't be able to make any changes to the policy if needed.
Also, couples who get separated or divorced complicate the matter even further if only one name is on the policy. What if the sole policyholder leaves the home? Then, the person remaining in the house has no coverage for anything.
Or, worse, if a lengthy and complicated dispute over ownership of the home and personal belongings takes place, then both spouses should be on the insurance so one can't make changes without the other's consent.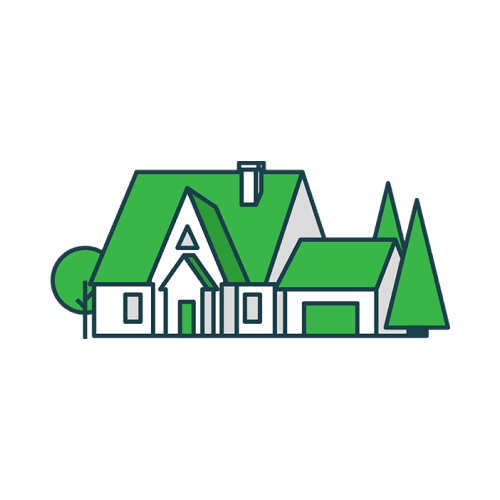 It's Time to Switch Your Homeowners Insurance
We partner with the nation's top homeowners insurance companies so you can get a custom policy at an affordable price.
The editorial content on Clovered's website is meant to be informational material and should not be considered legal advice.
Similar Articles