Does Renters Insurance Cover Earthquakes?
Renter
/
Does Renters Insurance Cover Earthquakes?
While the overall goal of renters insurance is to keep you and your possessions safe, almost every renters insurance policy has a designated list of perils that are excluded from coverage.
If you live in an area where earthquakes are common (including mudslides or shifting earth), you need to understand what renters earthquake insurance looks like, how your standard renters policy applies, and if you need additional earthquake insurance for renters.
Let's explore the options in greater detail.
Does Renters Insurance Cover Earthquakes?
No, almost all renters insurance policies exclude earthquake damage from your policy's coverage. This also includes damage caused by shifting earth. And while your state may include some financial coverage if your area is classified as a disaster zone through FEMA, that likely won't be enough to cover the full extent of damage caused by a severe earthquake.
That's where separate renters earthquake insurance steps in.
Is Earthquake Insurance Worth It For Renters?
Yes, if you live in an area that's impacted by earthquakes, having renters earthquake insurance is as important as your standard coverage. The loss and damage that can be caused by an earthquake could be insurmountable without the right policies in place to provide financial relief.
Equally as important, added earthquake insurance for renters covers more than just earthquakes. Here is a list of the types of perils typically included under your earthquake insurance policy:
Sinkholes caused by shifting earth

Earthquakes and the full impact of their damage

The liquefaction of dirt and soil triggered by shifting earth
It's important to note that flooding is noticeably missing from the list of perils covered by renters earthquake insurance. While flooding can occur after an earthquake, damage caused by flooding to your home or possessions won't be covered under your earthquake policy.
If flooding is common in your area, you'll always want to explore flood insurance to fully protect your home. Your vehicle and the structure of your home are also excluded from earthquake coverage protection.
While earthquake insurance may be available as an add-on to your current renters policy, you may also consider getting specific earthquake insurance for renters through an insurance provider if they offer comparable or more competitive coverage.
Coverage for your personal property to cover the cost of replacing belongings, furniture, and household fixtures damaged as a result of an earthquake.

Loss of use coverage for the expenses you may incur as a result of having to relocate during or after an earthquake has impacted your home.

Debris removal for large elements or rubble if your rental home has been severely damaged after an earthquake.
Renters Insurance With Earthquake Coverage
When most people think about earthquake insurance, they only consider it a necessity if they live on fault lines or states (including California) where earthquakes are more common.
If you live in a state where seismic activity is less common, you may also have significantly lower premiums, making earthquake insurance as a renter even smarter.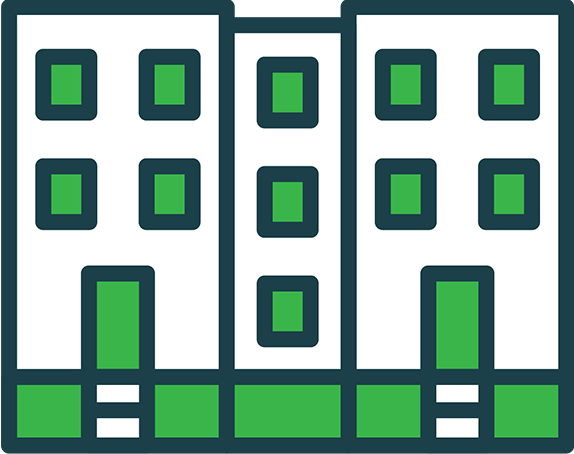 Protect Your Belongings With Renters Insurance
Averaging just $12 per month, renters insurance can protect your belongings for the cost of a few cups of coffee.
The editorial content on Clovered's website is meant to be informational material and should not be considered legal advice.
Similar Articles