Does Renters Insurance Cover Hurricane Damage?
Renter
/
Does Renters Insurance Cover Hurricane Damage?
For many Americans living on the Gulf Coast and East Coast, hurricanes are a substantial threat each year. People in those destinations can see an average of six hurricanes per year, which will continue to rise as the oceans get warmer.
Having adequate renters insurance hurricane coverage in place can help protect your belongings and livelihood while giving you the ultimate peace of mind. What's better is that renters insurance only costs about $10 to $15 per month.
Let's take a look at some of the most common questions renters have about hurricane coverage, including can you get renters insurance before a hurricane. Here's what you need to know about renters insurance and hurricanes.
Does Renters Insurance Cover Hurricane Damage?
Yes, renters insurance covers hurricane damage to your personal belongings and can even help to reimburse you for any additional living expenses you incur if the property you're renting is damaged or destroyed by a hurricane and needs to be repaired or rebuilt.
For people who rent, renters insurance is the last line of the defense between you and hurricane damage. While we recommend putting an evacuation plan in place, knowing what to do during a hurricane and how to file a renters insurance claim if you sustain hurricane damage, ensuring you're adequately covered by renters insurance is the first step.
If you live in one of the many hurricane-prone areas along the Gulf and East Coasts of the United States, renters insurance is extremely imperative. Even if you evacuate before the hurricane, you likely won't be able to take all your belongings with you.
Renters insurance covers hurricane damage to your personal belongings (like clothing, furniture, electronics and many more items) so you don't have to pay to replace them yourself if they're damaged or destroyed.
But arguably the most important renters insurance hurricane coverage comes in the form of loss of use coverage, which can reimburse you for additional living expenses you incur if you're forced to leave your home due to damage.
What Renters Insurance Covers During a Hurricane
Personal Property

: Belongings you keep inside your home, including clothes, furniture and electronics.

Loss of Use

: Reimburses you for additional living expenses if your rental property is damaged and you need to temporarily move out, including the cost of finding an equivalent home for rent or hotel room.

Liability & Medical Expenses

: Covers legal expenses and medical bills if a guest is injured on your property and you're found liable.
One thing you won't see on the list of coverages is flood insurance. That's because renters insurance doesn't cover flood damage, even if the flood is a direct result of a hurricane. Tenants will have to purchase a separate flood insurance policy to maintain coverage for storm surge, overflowing bodies of water and other flood scenarios caused by hurricanes.
Storm surge is the most adamant flood threat for renters, and hurricanes can top 20-foot storm surges in certain areas. The good thing is that if you live in an apartment and are on floors four and above, you may not need flood insurance because the likelihood of flooding reaching your unit is slim to none.
Can You Get Renters Insurance Before a Hurricane?
Yes, you can get renters insurance before a hurricane, but you'd better act quickly in doing so. Insurance companies reserve the right to stop writing policies in certain areas when a hurricane watch has been issued, which can be several weeks before the storm is set to make landfall.
The Atlantic hurricane season officially begins on June 1st each year, so we recommend buying a renters insurance policy around then if you currently don't have one in place.
The great thing with renters insurance is that it can be taken with you when you move! So if your lease ends less than a year from the purchased renters insurance, have no worries, it can move with you to the next place!
Getting Renters Insurance Before a Hurricane
Simply enter your address, answer a few questions and (boom!) we'll match you with a renters insurance policy that meets your coverage needs in minutes.The better thing? Renters insurance typically only costs about $10 to $15 per month!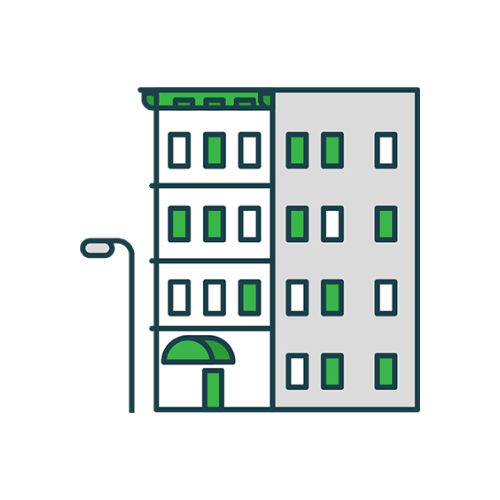 Protect Your Belongings With Renters Insurance
Averaging just $12 per month, renters insurance can protect your belongings for the cost of a few cups of coffee.
The editorial content on Clovered's website is meant to be informational material and should not be considered legal advice.
Similar Articles