Landlord
/
Iowa Landlord Insurance
As the metropolitan areas of Iowa grow, more and more people may be looking to rent. The increased number of people looking for a property represents a significant opportunity for landlords in a relatively landlord-friendly state. It also underlines the importance of finding and maintaining sufficient landlord insurance in Iowa.
Landlord insurance alleviates some of the risks of owning and managing a rental property by transferring some of that risk financially to your insurer. Landlord insurance in Iowa typically covers damage your property can sustain from dangerous weather-related events, like tornadoes, as well as limits your exposure to liability and to the loss of rental income.
Like homeowners insurance, landlord policies are divided into a few different sections of coverage. These sections typically include:
Dwelling Coverage

: landlord insurance protects the structure of your home from over a dozen covered perils

Other Structures Coverage

: most permanent structures on your rental property, like sheds, fences, or gazebos, would also be covered from qualifying losses under your Iowa landlord insurance

Liability Coverage

: landlord insurance can protect you from injuries your tenants, or anyone your tenants invite over, can sustain on your property that you might be liable for. Your insurer can cover medical and legal expenses

Loss of Rental Income: if a covered loss renders your home uninhabitable, loss of rental income in your landlord policy could allow your carrier to reimburse you for some of the rental income you'd lose when your tenants temporarily move out
Factors That Affect the Cost of Landlord Insurance in Iowa
Landlord insurance is typically a little more expensive than a homeowners insurance policy on the same house. This is because covering a landlord is slightly riskier. You're not at the home often, if ever, so you can't be sure the house is always being properly maintained.
Also, your tenants might not be as invested in the home, emotionally or financially, as you are, so if something goes wrong they may not be as quick to fix it as you would be.
Age of the property

: newer homes are constructed to the latest building codes, and they may be safer

. Also, older homes are more likely to have pre-existing issues that could

generate claims

, like leaky pipes or mold.

Size of the property

: bigger buildings generally cost more to cover than smaller buildings, simply because there's more structure to cover.

Location

: homes or buildings in bad neighborhoods may cost more to insure (since they're riskier). A location in a

flood zone

, or in an area where neighboring homeowners have been filing lots of claims, could be a red flag for insurers. Also, a property's distance from a fire station or a fire hydrant could affect your rate, too.

Length of rental

: generally, short-term rentals cost more to cover than long-term rentals. Insurance providers believe that the fewer tenants there are in and out of a property, the lower the risk.
How to Get Landlord Insurance in Iowa
If you're looking for landlord insurance in Iowa, we'd like to introduce ourselves. We're Clovered. We exist to simplify insurance and make it easy for you to find the coverage you need at a price you want. We're licensed to sell policies in many states, and we're grateful for Iowa to be one of our latest additions.
We pair with some of the country's top landlord insurance providers. Simply use our online quoting tool to compare policies, and if you have any questions, our licensed agents are happy to help. You can reach them by phone at 833-255-4117, Monday through Friday from 8:30 a.m. to 6 p.m.  Or, you can send them an email at agent@clovered.com any time.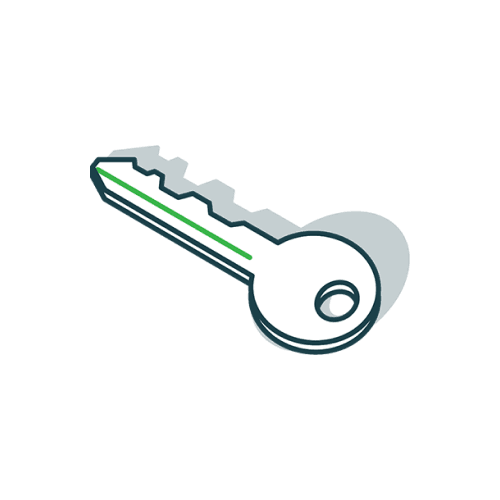 Protect Your Investment With Landlord Insurance
You've worked hard to buy your rental property. Protect it with a custom policy at an affordable price.
The editorial content on Clovered's website is meant to be informational material and should not be considered legal advice.