New York Landlord Insurance
Landlord
/
New York Landlord Insurance
New York has widely been considered the epicenter of American ideals, and with a statewide population of 20 million people, it also represents a unique opportunity to make some cold hard cash as a landlord in the Empire State. Whether you own and rent out a single-family house, multiple apartment units or entire buildings, New York landlord insurance can help protect your real estate investment.
From rental apartments in downtown Manhattan to houses in the Finger Lakes region and everywhere in between, a New York landlord insurance policy from Clovered can help you protect the structure of your rental units, the essential belongings you keep on the property and much more.
What's Covered With a New York Landlord Insurance Policy?
Dwelling
This covers the actual structure of your home and the components that make it, such as the roof, siding, windows, countertops and flooring. Since you're not the one living in the home and taking care of it full time, the landlord's dwelling coverage should be equal to or a little more than your home's actual value.
Other Structures
Depending on the type of property you own, other structures coverage may or may not apply. If you rent out a house, this coverage extends to things like fences, sheds, carports and detached garages, and is typically up to 10 percent of the dwelling amount. However, if you're renting one or a few units in a condo complex, there's a good chance you won't own any of these types of coverage and, therefore, don't truly need it.
Personal Belongings
If you store on the rental property things like a lawnmower, tools for working on the home or other items that directly help you maintain your rental unit, these items would be covered under the personal belongings portion of your landlord policy. Unfortunately, your tenants' belongings are not covered.
Landlord Liability
It's a good idea to maintain adequate landlord liability protection in the event one of your tenants or their guest is injured on the property and you're held liable. This could happen for a number of reasons, including a broken stair that wasn't repaired or a faulty fix. This coverage helps to pay for medical bills and legal expenses up to your policy's limits.
What Are Some Extra New York Landlord Coverages to Consider?
Landlord Contents: For those New York landlords who furnish part or all of their rental properties, there's an optional landlord contents coverage you'll want to opt in to. This covers the belongings you keep in the unit, like furniture, electronics and appliances.
Construction: If the building codes change or you're working on renovations, you'll want to make sure you have coverage for your rental property that's under construction. This helps mend the money until the home is ready for occupation again.
Loss of Income: If your rental property is hit by a covered peril and your tenants are forced to temporarily move out of the home, you're not getting a rent payment each month. Luckily, adding loss of income into your New York landlord insurance policy can help pay you the money you're losing out on each month until the home is repaired and tenants are able to move back in.
Burglary and Vandalism: If your rental property is broken into and damaged or vandalized, purchasing additional coverage for burglary and vandalism will quickly become your best friend. This can help repair parts of your home that have been damaged or replace your property that was stolen.
What's the Average Cost of New York Landlord Insurance?
Given the high number of rental units in the Empire State, you may be thinking it's expensive to insure your properties. But that's simply just not the case. Landlord insurance in New York is on par with the rest of the country at just $1,550 per year on average.
With any other insurance coverage, your premium prices may differ. The final cost is influenced heavily by the value of your rental property and how much coverage is needed to protect it and your financial wellbeing.
Average Cost of Landlord Insurance in New York

: $2,300 per year
Compare and Buy the Best Landlord Insurance in New York
No matter where you're searching for landlord insurance in New York, Clovered can help you find a reasonably priced, highly reliable policy that includes sufficient coverage at a decent dollar amount. Simply get a quote from our online platform and you'll be paired with a policy in minutes.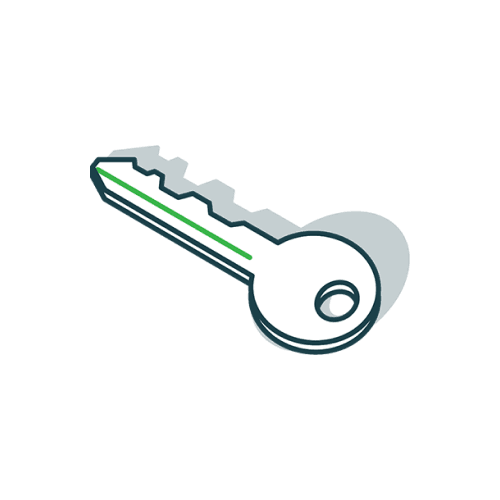 Protect Your Investment With Landlord Insurance
You've worked hard to buy your rental property. Protect it with a custom policy at an affordable price.
The editorial content on Clovered's website is meant to be informational material and should not be considered legal advice.