The Cheapest Car Insurance
Auto
/
The Cheapest Car Insurance
Finding cheap car insurance is easy, but determining the best-priced car insurance can be a bit tricky. There are so many cheap auto insurance policies and providers out there that finding the best fit for you can be pretty daunting.
While many auto insurance companies offer cheap policies, you must remember that the cheapest rate offered by a provider may not be available to you. Car insurance providers consider factors unique to you when determining your premiums, such as age, gender, driving record, where you live, and more.
Keep reading to find out how to get cheap car insurance, the cheapest car insurance, and who has the cheapest auto insurance for your unique circumstances.
Who Has the Cheapest Auto Insurance?
The cheapest auto insurance is a liability-only policy offered by State Farm for about $40 per month, which is about $15 cheaper than the national average rate. You should note that this cost may not be the lowest auto insurance offered by State Farm in your state, as costs vary from state to state.
It is also important to note that this cost reflects a policy with extremely minimal coverage, which may or may not be permitted in your state.
State Farm also offers one of the cheapest rates for full-coverage policies, many of which cost only about $100 per month, which is about $25 less than the national average rate. Though the same caveats apply, prices and coverages will vary from state to state and based on some of your own specifications as a policyholder.
Cheapest Car Insurance Companies
Alongside State Farm, Geico and Progressive consistently offer some of the lowest cost auto insurance in the country–averaging about $60 per month for a liability-only policy depending on where you live and some of your characteristics.
While your premiums will increase if you increase your coverage, State Farm, Geico, and Progressive typically offer the lowest rates for any amount of coverage. Another reason these providers are consistently considered cheap auto insurance companies is the discounts they offer.
Discounts are a great way to lower your premiums, and more than likely, you will be eligible for at least one discount with your chosen provider.
Each of these companies offers a plethora of discounts, including good student discounts, safe driver discounts, and discounts for policyholders who have more than one car on one policy or more than one policy with the same provider. When combined, these discounts may help you save up to 50% on your premiums.
What Is the Cheapest Car Insurance?
The cheapest car insurance is a policy with the minimum coverage required in your state, with several discounts. In most states, the minimum coverage required by law is liability coverage. However, some states may require more expansive coverage options, like uninsured motorist coverage or PIP if you live in a no-fault state.
Liability coverage only covers the victim in an accident where you are deemed at fault. Thus it is almost always the cheapest car insurance policy. Liability coverage will help you pay any damages or medical expenses for the other person involved in an accident where you are deemed at fault, but it will not help to pay your own.
The Best and Cheapest Car Insurance
While liability coverage is the cheapest car insurance, it is not always the best. The best car insurance policy will always be unique to the policyholder's needs, but a full coverage policy will have much better coverage than a liability-only policy.
If the best policy for you is a policy with expansive coverage and low premiums, you may want a full coverage policy with several discounts applied. Many auto insurance companies offer stackable discounts that could reduce the cost of your premiums by up to 50%.
Some providers offer discounts you may not expect, like discounts for having basic safety features on your car or for people who do not drive over a specific number of miles per year.
Another way to get great car insurance at a low rate is to frequently change providers. Many providers offer discounts for first-time policyholders, so shopping around for a new provider every six months to a year is never a bad idea. Plus, car insurance rates vary monthly and yearly, so while one provider may have the best or cheapest rates one month, another provider may surpass them the following month.
How To Find Cheap Car Insurance?
The best way to find cheap car insurance is to get quotes from several providers. Auto insurance companies allow you to get and compare quotes to see what policy best fits your needs. If you are interested in getting a quote for cheap auto insurance, you can submit your information using our free quoting tool.
Or, if you would rather contact an agent directly, call us at 833-255-4117 during business hours or email us at agent@clovered.com with any questions about cheap auto insurance.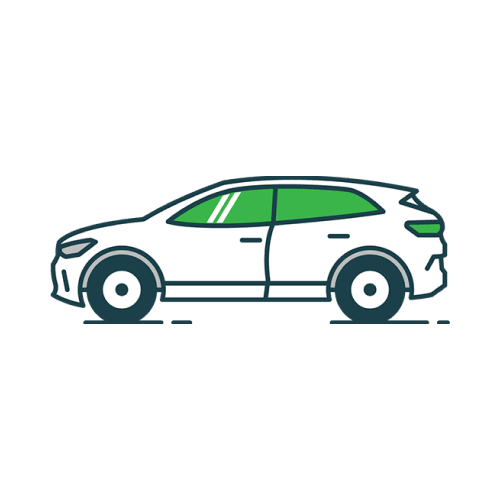 Ready to Save Money on Auto Insurance?
Rethink your auto insurance premium with a free quote from the nation's top companies.
The editorial content on Clovered's website is meant to be informational material and should not be considered legal advice.
Similar Articles