Best Renters Insurance in Alabama
Renter
/
Best Renters Insurance in Alabama
Rent prices are rising in Alabama like they are in many of the southeastern states with desirable climates. Although renters insurance may seem like an unnecessary cost when the cost of living is going up all around, the protection you get is well worth the money.
The right renters insurance provides hundreds of thousands of dollars of coverage, and you can likely find a good policy for around $20 per month.
Use this guide for help finding the best renters insurance in Alabama.
How Much Is Renters Insurance in Alabama?
The average cost of renters insurance in Alabama is about $278 per year or $23 per month. Price is the primary concern for most people when finding a policy. Of the companies we analyzed, renters' monthly rates ranged from $16 to $43.
The exact cost of renters insurance in Alabama will vary based on several factors beyond what company you choose. You can't know the exact rate you'll receive since every renter has different coverage needs and personal characteristics affecting your premiums, which we will review later.
For now, take a look at the table below for some average renters insurance rates in Alabama from some popular insurance companies.
Alabama Renters Insurance Rates by Company
Company
Allstate
Farmers
Nationwide
State Farm
Travelers
USAA
Avg. Annual Rate
$325
$515
$310
$214
$193
$179
Avg. Monthly Rate
$27
$43
$26
$18
$16
$15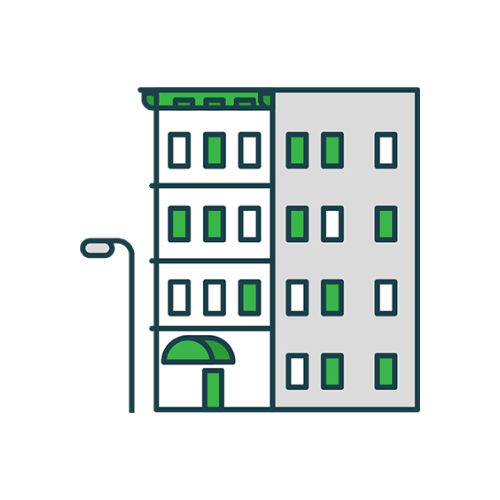 Protect Your Belongings With Renters Insurance
Averaging just $12 per month, renters insurance can protect your belongings for the cost of a few cups of coffee.
Companies With Cheap Renters Insurance in Alabama
Travelers, USAA, and State Farm have cheap renters insurance in Alabama, according to our findings. They were all under $20 per month, on average.
This is because renters don't own their dwellings, so renters insurance doesn't cover building structures. Covering the cost of a home's structure is a primary driver of homeowners and landlord insurance.
You can find coverage from over 130 home insurance companies in Alabama. You may experience a lower rate than you see in the table once you get a quote. You can start looking for coverage at any provider.
When you start looking for a policy, you'll see some carriers have ways to quote online; other times, you'll need to speak with a representative on the phone. Note that you must be an active duty military/veteran or military family member to get USAA, though, which limits its availability.
Remember that the cheapest renters insurance in Alabama isn't always the best. Skimping too much on coverage to save money will leave you vulnerable to damage.
What Does Renters Insurance in Alabama Cover?
As a tenant, your renters insurance policy covers your personal belongings from several forms of damage and limits your liability and additional living expenses if you're displaced from where you're renting. We outlined the coverages you receive in the average renters insurance in Alabama:
Personal Property Coverage
Personal property coverage safeguards your belongings in and around your property, such as your clothes, electronics, furniture, bikes, tools, jewelry, and more.
Loss of Use Coverage
If you're forced out of your rental by a covered incident, your insurer can cover your living expenses through loss of use coverage. Your provider can help cover your lodging, food, gas, and more until you can move back in.
Liability Coverage
Liability coverage will be useful if someone gets hurt on your property. Your insurer can cover medical expenses and legal fees if you're found liable for the accident. Liability coverage can also cover accidental property damage you cause to someone else.
Medical Payments Coverage
Medical payments to others can cover medical expenses after a minor injury. Medical payments to others has limits in the thousands, while liability coverage typically has limits in the hundreds of thousands.
How to Get the Best Renters Insurance in Alabama
Modify your policy to fit your needs and compare quotes from a few companies to get the best renters insurance in Alabama. The best choice won't be the same for every person since every renter and rental property is different.
You can adjust the coverage amounts in your policy to save money or increase protection if needed. For example, when you get a quote, your insurer will ask how much personal property coverage you want. For an accurate estimate, you should create a home inventory that tracks your belongings and how much you paid for every item. Include pictures of valuable items.
A home inventory list will give you the exact amount of personal property coverage you need, ensuring you're not overpaying for unnecessary coverage. This list will also help if you ever need to file a claim. You can show your insurer precisely what was lost or damaged and give them a value for which you need to be reimbursed.
You can also adjust your liability coverage amounts. Plans usually come with at least $100,000 of coverage. Medical bills and legal fees after just one major accident can quickly eat up this minimum amount, so insurers often recommend higher limits.
If you have a dog, a lot of financial assets, or you know you'll be having guests (especially strangers) over to your place often, you should think about raising your liability limits beyond the minimum.
Many providers offer additional coverages not included by default at an extra cost. Weigh the costs and benefits of adding such coverages if you see a need for them.
Common endorsements include water backup, equipment breakdown, and identity theft coverage. The costs of adding these will vary by provider.
You should also know that personal property coverage has sub-limits that cap coverage for high-value items like art, memorabilia, and jewelry. Some carriers will offer the option to fully cover valuables at an additional cost. This is called scheduled personal property coverage; you should consider this if you have some especially expensive items.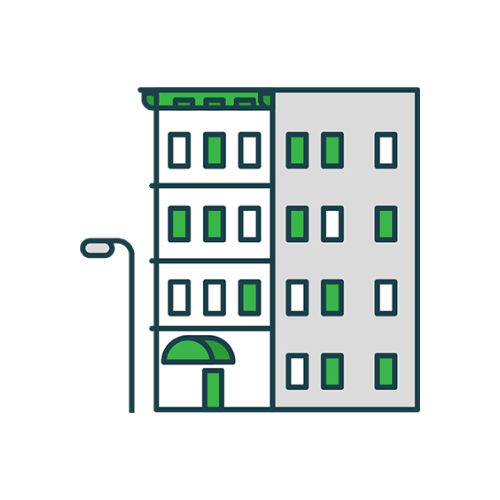 Protect Your Belongings With Renters Insurance
Averaging just $12 per month, renters insurance can protect your belongings for the cost of a few cups of coffee.
Alabama Renters Insurance Cost Factors
Several factors determine the average cost of renters insurance in Alabama. Carriers will consider variables about you, your property, and your neighborhood to develop a premium that works for them.
The policy details you choose have a direct effect on your premium. Having higher coverage limits will cost more money. Additionally, raising or lowering your deductible will change your premium.
Your deductible is the amount you're responsible for paying during a claim before your insurance company covers most of the damage. Carriers like when you choose a higher deductible, which would put them on the hook for less money. They reward policyholders who choose higher deductibles with lower premiums.
Insurance companies will weigh variables about your location that can lead to claims. Tenants in riskier locations will pay more for renters insurance. For instance, renters in Alabama's coastal cities are more prone to hurricane damage than inland properties. This increased likeliness of wind damage can raise rates. Local crime rates can also affect premiums.
Alabama Renters Insurance Law Requirements
Alabama law doesn't require renters insurance, but some landlords make tenants carry renters insurance as part of lease agreements.
Even if you don't need a policy, renters insurance is the best way to protect yourself and your belongings from things out of your control. The average renters insurance in Alabama is relatively affordable for such large amounts of coverage.
How to Get Renters Insurance Quotes in Alabama
Compare coverage from multiple companies when getting renters insurance quotes in Alabama. At Clovered, we want to make the comparison process easier. As an independent insurance agency, we can help you find the coverage you need at the price you want.
Use our quoting engine to compare plans from some of the top renters insurance companies in Alabama completely online. Or, if you'd rather speak to a licensed agent with help during the quoting process, give us a call at 833-255-4117. You can also reach our agents by email at agent@clovered.com.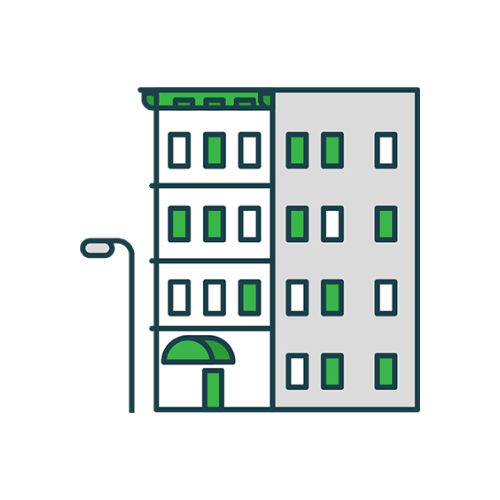 Protect Your Belongings With Renters Insurance
Averaging just $12 per month, renters insurance can protect your belongings for the cost of a few cups of coffee.
Getting Renters Insurance in Montgomery, Alabama
Renting in Montgomery, Alabama's capital and second-largest city, is common. Whether you rent an apartment, townhome, or home in or around the city, you should secure renters insurance in Montgomery to protect yourself and your family.
Renters must deal with the risk of thunderstorms, hail, and tornadoes. Some parts of Montgomery are prone to crime and theft, also. If these damage your personal property, renters insurance can make you whole again.
Remember that you can cancel your coverage at any time, so you can always look to save money at another company, even if you've paid in full in advance. Just be sure that your provider will reimburse your unused premiums and note any cancellation fees. Most renters insurance providers allow you to pay monthly, so you don't need to worry about this.
Getting Renters Insurance in Tuscaloosa, Alabama
Tuscaloosa has many college students that are renters, thanks to the University of Alabama. Although the rental market in Tuscaloosa is rather busy, rent in the city remains relatively low compared to the rest of the country. You should always get renters insurance in Tuscaloosa to protect yourself.
Students often don't have too many personal belongings, which helps keep renters' premiums low. Unfortunately, some areas of Tuscaloosa have high crime rates, which can raise rates. To find cheap renters insurance in the city, you should shop around.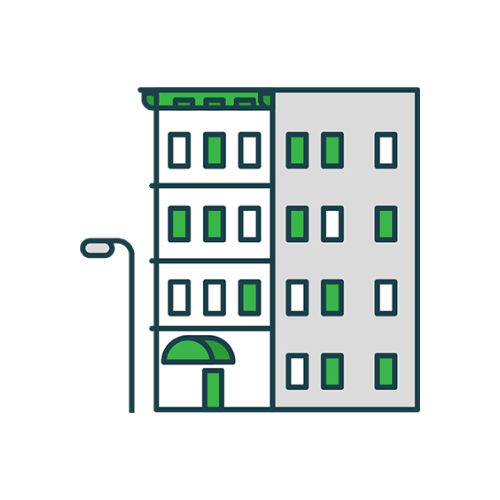 Protect Your Belongings With Renters Insurance
Averaging just $12 per month, renters insurance can protect your belongings for the cost of a few cups of coffee.
The editorial content on Clovered's website is meant to be informational material and should not be considered legal advice.