New York Renters Insurance
Renter
/
New York Renters Insurance
From Long Island and Staten Island to White Plains, Albany, Brooklyn, the Bronx, Buffalo and beyond, New York has a ton of rental properties to choose from. While many renters need to be in grips of new York City, many others find solace in areas like the Finger Lakes region and along the miles of shoreline from Long Island to Lake Erie and Lake Ontario. But no matter where you live in the Empire State, protecting your belongings with a New York renters insurance policy is pivotal.
With NY renters insurance, you're getting one step ahead of the curve, preparing for the potential of homeownership by investing in yourself and the protection of your property. By enlisting Clovered in your search for affordable, reliable New York renters insurance coverage, we can help by compiling policies and premium prices from the state's best companies and bringing them to you in minutes!
What's Covered With a New York Renters Insurance Policy?
Coverage C: Personal Belongings
As a renter, you have personal belongings and you need them to be protected in the event of a hurricane, break-in or other peril. Renters tend to undervalue their belongings, so make sure you calculate the cost of your clothes, electronics and all other personal items you keep on the property.
Coverage D: Loss of Use
If the rental unit you live in gets damaged or destroyed and you're forced to leave your home temporarily, loss of use coverage can help with the costs of finding a new home, storage unit to store your belongings, gas and food that you wouldn't have otherwise spent and even boarding for your pets.
Coverage E: Personal Liability
Accidents happen. It's a fact of life. Personal liability can protect your financial well-being if a guest of another person is injured on your property and you're found liable. This coverage is typically $100,000 and goes toward covering medical bills and legal expenses for things like dog bites and major injuries.
Coverage F: Medical Payments
Medical payments to others covers the more minor injuries that occur on your property. Unlike liability coverage, the injury doesn't have to have been your fault. MedPay, as it's often called, usually provides $1,000 to $5,000 that can be used for things like X-rays, physical therapy and doctor visits relating to the injury.
How Much Is Renters Insurance in New York?
At an average cost of $10 per month, New York renters insurance prices are among some of the best in the country. This average also gets the average renter more coverage than other states, sometimes topping out at up to $50,000 in personal property coverage for a low monthly payment of two coffees, one burger or a few train rides into the city.
Average Renters Insurance in New York Cost

: $10 per month
Can a Landlord Require Renters Insurance in New York?
Yes, it is possible for landlords to require renters insurance in New York under some specific circumstances. If your landlord only owns a few rental units and you're not renting from a property management company, state laws allow landlords to require that their tenants carry renters insurance.
How to Get the Best Renters Insurance in New York for Cheap
While the average renters insurance in New York City and upstate is considerably cheaper than the national average, there are certain ways to get cheaper New York renters insurance. Just get a quote using Clovered's online multi-rater tool and you'll be able to compare multiple policies from multiple providers on a single page.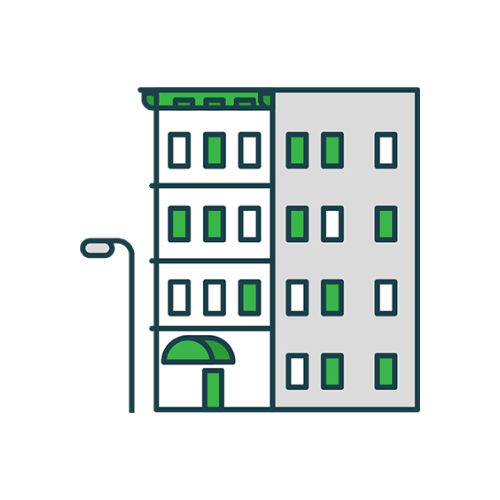 Protect Your Belongings With Renters Insurance
Averaging just $12 per month, renters insurance can protect your belongings for the cost of a few cups of coffee.
The editorial content on Clovered's website is meant to be informational material and should not be considered legal advice.