Flood
/
What Is FEMA's National Flood Insurance Program (NFIP)?
What Is FEMA's National Flood Insurance Program (NFIP)?
1.3K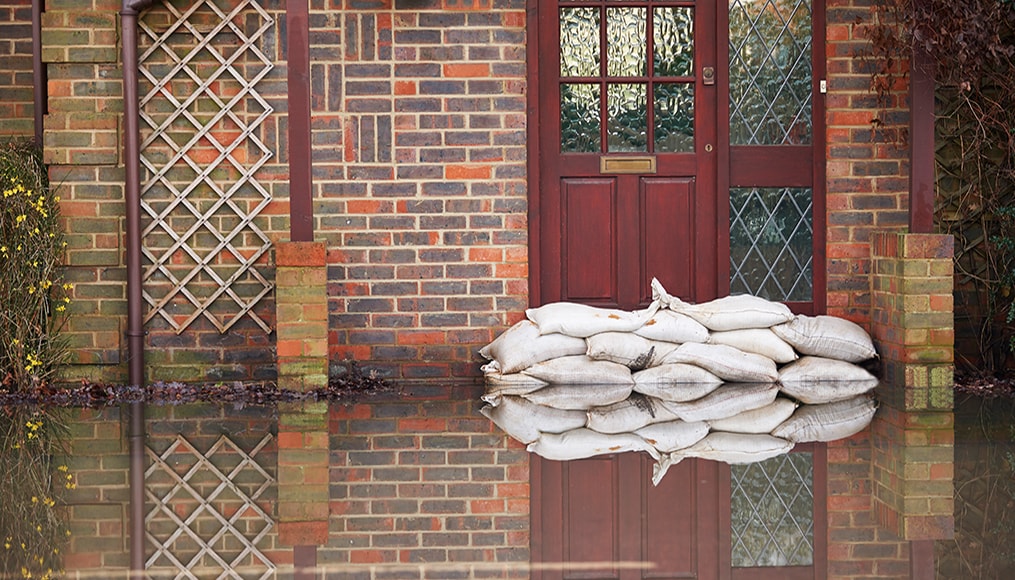 Year after year, floods are the most common and costly natural disaster in the United States. And year after year, people refuse to get flood insurance because they believe the threat to be negligible.
Tipping the scale at around $700 per year, flood insurance is pretty affordable by the standards of home insurance.
So why do people still balk at the chance of purchasing flood insurance to protect their home and most valuable possessions?
That's a question FEMA has likely been asking since launching the National Flood Insurance Program (NFIP) in 1968.
Who Can Purchase a Policy From the National Flood Insurance Program (NFIP)?
The NFIP provides government-backed flood insurance policies to homeowners, renters and business owners in more than 22,000 communities across the U.S., which are divided into three Special Flood Hazard Areas (SFHA): high-risk, moderate-risk and low-risk.
The risk for each member of the SFHA is visualized through FEMA's U.S. flood maps to shows areas most prone to flooding. You can check to see if your home lies within one of these areas by searching your address in FEMA's community flood maps.
Those who live in high-risk areas and maintain a mortgage backed by a federally insured or regulated lender must purchase some form of flood insurance.
Due to the increased risk of flooding, they may have a difficult time trying to secure privately backed flood insurance, so the National Flood Insurance Program will generally welcome these people first.
Although moderate- to low-risk areas do not require flood insurance, FEMA highly recommends anyone living in those areas to purchase a policy.
People who live in high-risk areas have a one in four chance of experiencing a flood during a 30-year mortgage. That's a pretty significant chance. But with the changing weather and rising ocean's, even the Department of Homeland Security thinks this number is fairly low and inaccurate.
The NFIP currently has more than 5 million flood insurance policies nationwide, but it is believed that more than 40 million Americans fall into one of three the SFHA categories, which is why FEMA has spent more than $200 million in the past few years on updating its flood maps.
The U.S. flood maps identify flood risk for particular communities by gauging weather pattern, construction and development and other factors such as erosion.
How Much Coverage Is Provided by the National Flood Insurance Program (NFIP) Policy?
FEMA's government flood insurance is designed to satisfy the needs of homeowners up to the tune of $250,000 in property coverage and $100,000 for personal property. It can provide renters up to $100,000 in personal property coverage as well.
Business owners tip the scale a little further, with the ability to secure up to $500,000 in commercial property insurance, which protects a company's physical business location and the content inside.
What Does the National Flood Insurance Program (NFIP) Cover?
The NFIP covers up to the policy limits for the actual structure in which a person lives or runs their business out of. It may cover any other structures on the property as well.
Like home insurance, this property coverage extends to anything that helps make the house or physical business location, which includes the roof, furnaces, electrical system, plumbing and so on.
When it comes to property coverage, the NFIP covers personal belongings, such as clothing, electronics, furniture and other things of that nature. It typically has the same sort of limits for items like jewelry and furs, too.
It's important to research your state's flood history to see if there has been any flooding in the past. If there has, we strongly recommend getting a flood insurance policy for your home or business to protect your most valuable investment and the property you keep inside.
You can get flood insurance through Clovered by calling 833-255-4117 or emailing agent@clovered.com. If you strive to get insurance through the National Flood Insurance Program, you may call 1-800-427-4661 to inquire if it's available in your area.
Keep in mind that there's typically a 30-day waiting period before any flood insurance policy goes into effect.
It's also important to remember that FEMA's National Flood Insurance Program only offers flood insurance to homeowners, renters and business owners who live in a high-, moderate- or low-risk flood area.
Similar Articles