Claims 101
/
What to Expect from a Home Insurance Adjuster During Claims Process
What to Expect from a Home Insurance Adjuster During Claims Process
1.4K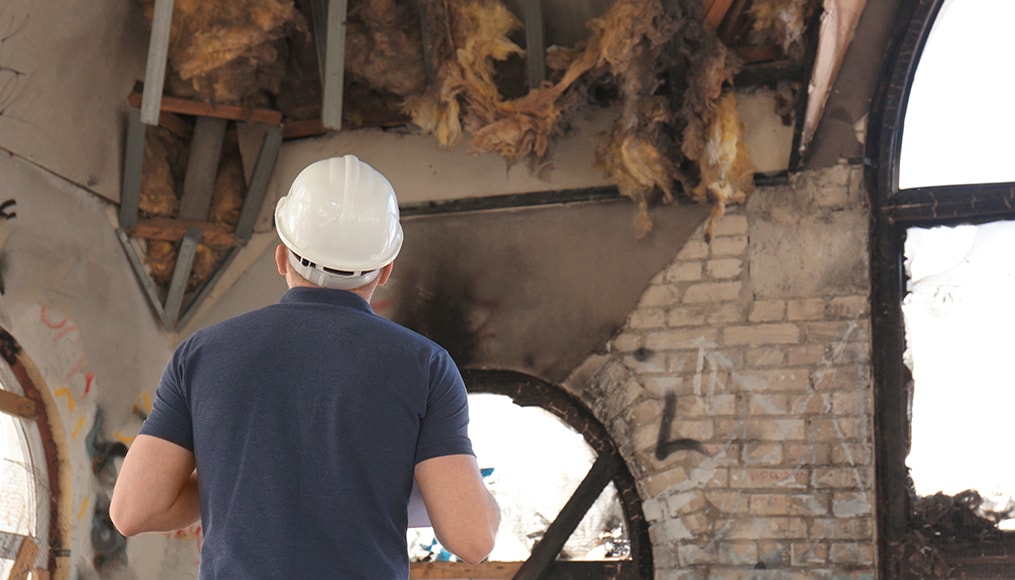 At most, you probably hope to pay for your insurance policy without ever needing to file a claim. But life doesn't always work out that way. Thankfully, there's insurance for those times.
Whether it's for your automobile or your home, no one wants to deal with a devastating loss – regardless of how good their insurance coverage is.
But accidents can happen in the blink of an eye, and that's the main reason we have insurance. Before you know it, you could be filling the biggest insurance claim of your life and wondering for the first time what to expect from a home insurance adjuster.
If you've never dealt with a major loss before, you might be unfamiliar with the role of the claims adjuster in the overall process. Let's take a closer look at who the claims adjuster is and what a claims adjuster does.
What Is a Claims Adjuster?
On a fundamental level, your claims adjuster is an insurance agent who assesses the damage to your home, property or belongings and decides how much money should be paid by the insurance company for a claim.
After you've made the decision to file a claim with your insurance policy, the next step typically involves being assigned a claims adjuster directly from the insurance company.
Claims adjusters are either employed or contracted by your insurance company. They are often local to your area but may travel from a greater distance to you in a time of need.
What the claims adjuster does and what they report back will have a tremendous impact on how much money your claim pays out and what aspect of your damage (including both property and liability) are ultimately covered.

Get a Quote
What to Expect from Home Insurance Adjuster
Knowing what to expect from the claims process means knowing what to expect from the insurance adjuster, too. Here are just a few of the tasks managed by most insurance claims adjusters:
More than almost anything, a claims adjuster is accountable for determining who is responsible for the damage.
In addition to putting together evidence regarding the accident or damage, the claims adjuster can be expected to take pictures of the affected property to report back on.
Especially true of automobile claims, the claims adjuster will conduct interviews with anyone else who might have been involved in the accident. This can include witnesses, passengers, and any other party who might be involved.
Coordinating with Specialists
The claims adjuster may need to employ a specialist or contractor to understand the full extent of the damage caused by the incident.
They may also help you find a list of approved vendors to have the damage repaired or replaced as necessary.
After the claims adjuster has gathered all of their research, they put together a final report on the damage.
Your adjuster may use some proprietary tools or software in order to help them determine the full extent of the financial loss in accordance with your insurance policy.
In the end, the claims adjuster will help you reach a settlement with your insurance company and finalize payment.

Get a Quote
The Important Role of the Claims Adjuster
No matter how big or small your insurance claim is, it's easy to see how important the claims adjuster is to the entire process. Knowing what to expect from a home insurance adjuster will help you prepare for every step of the claims process from start to finish.
The claims adjuster does more than report back on the damage to your insurance company, they're a direct link between the specifics of your policy and damage to your property that you might not know how to navigate.
Claims adjusters are more than investigators, they can be your partner throughout the entire claims process.
Similar Articles