When to Cancel Insurance After Selling Your Car
Auto
/
When to Cancel Insurance After Selling Your Car
Selling your car isn't as easy as it sounds. You need to comply with your state's regulations to verify new ownership and complete a sale with proper documentation.
One important step when selling a car is getting it off your insurance policy. Read on to know when to cancel your insurance after selling a car and what can happen if you forget to cancel your policy.
Do I Need Insurance on a Car I'm Selling?
Yes, you need to maintain insurance on a car you're selling. In most states, registered vehicles must have insurance at all times, so you must keep car insurance while you still have legal ownership of the car.
In most states, registered cars need to have liability insurance. Liability insurance is the type of auto coverage you're legally required to have to drive. Usually, when you register your vehicle with your state's Department of Motor Vehicles (DMV), they'll ask you for proof of insurance so they can verify that you have coverage before you get out on the road.
Keeping insurance when selling a car enables you to continue driving that car while trying to find a buyer. And, if someone takes it for a test drive before purchasing it, your insurance can cover damage that person can cause in case of an accident. Car insurance often covers other drivers you let borrow your car.
If you intend on never driving the car while trying to sell it, you may want to drop full coverage to save money. But, you should still maintain some form of coverage on it. Completely forgoing insurance on a registered car can result in serious consequences if discovered, like license suspension.
Not only will you likely be violating the law if you cancel insurance before selling your car, but you'll also cause a lapse in coverage. A car insurance lapse is a red flag for providers, and it can drive up your premiums when you try to get coverage again.
When to Cancel Insurance After Selling Car
Don't cancel your insurance until you complete the sale of your car and transfer the title to the new owner. Even then, you may not want to cancel your insurance but rather change your policy coverage.
What exactly you need to do when you sell your car depends on your state since each DMV has a slightly different process. Generally, you'll need to retitle the vehicle to get it into the new buyer's name. Then, they can register it since they now own it. States also sometimes recommend bills of sale and liability releases when you sell a car.
You can cancel your insurance after you retitle the car to the other person. Your provider may ask for some sort of proof that you don't own the vehicle anymore, like a bill of sale. You may also need to notify your DMV.
If you transfer mid-policy term, ask about a potential refund for the months you were covered but didn't use when you canceled your policy. In some cases, an insurer may charge you a cancellation fee.
If you're going without a car shortly, consider transitioning to non-owner car insurance instead of canceling your policy outright. Non-owner car insurance gives you liability limits whenever you drive, so it's ideal for someone who rents cars often or only borrows other people's cars.
If you're going to get a car in the near future, having non-owner car insurance in the interim will let you avoid a lapse in coverage. If you got a new car before you sold your old one, make sure you add it to your policy.
What Happens to Insurance When You Sell a Car?
Nothing happens to your insurance when you're selling a car. Your provider won't even know that you're selling it. But, you should maintain coverage on your vehicle until you no longer officially own it.
Don't cancel your policy while you're selling your car. Your plan will cover when potential buyers take test drives. And, in most states, titled and registered vehicles must have active insurance, so as long as you still own the car, your state likely still expects you to have coverage.
Let your provider know when you officially sell your car. They'll cancel your policy if you no longer have a car. Or, they can make necessary changes to add whatever new car you've bought or temporarily transition to non-owner car insurance if possible.
Some carriers might charge a cancellation fee if you end your policy early. Some companies may offer a refund for the unused months of your policy if you paid in full ahead of time. It depends on the company, so be sure to ask.
What if I Sold My Car and Forgot to Cancel the Insurance?
If you sell your car and forget to cancel the insurance, you may get a renewal notice from the insurance provider stating your premiums are due. Or, worse, someone who was intending to file against the vehicle's new owner may file a claim against your car insurance.
Your insurance company usually has no way to know you sold your car unless you tell them. If you sold your car and forgot to cancel the insurance, your provider will expect you to keep paying premiums. They can send you bills or renewal notices when your policy is up.
Contact the insurance company as soon as possible if this happens. You may be able to cancel your policy backdated to when you sold your car as long as you have proof of sale. If you successfully do this, you may also get a refund if you accidentally auto-payed some premiums.
Also, if the new owner of your vehicle causes property damage or bodily injury to someone, the affected party may try to file against the new driver. But, if you forgot to cancel your insurance, they may end up filing a claim against you.
Your provider will find out you weren't driving, and the claim won't be valid. But, it'll be a hassle regardless. Proof of sale and title change are essential to clearing up this miscommunication.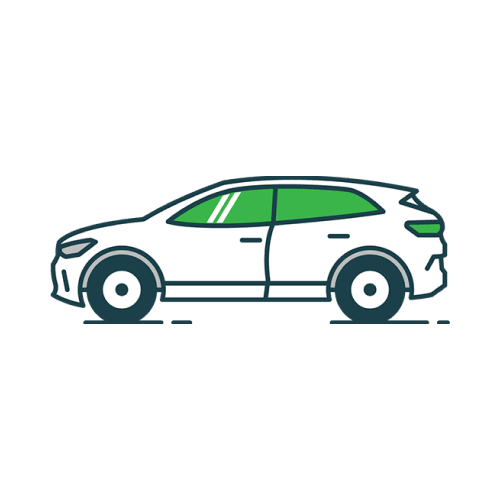 Ready to Save Money on Auto Insurance?
Rethink your auto insurance premium with a free quote from the nation's top companies.
The editorial content on Clovered's website is meant to be informational material and should not be considered legal advice.
Similar Articles