Will Home Insurance Cover Knob and Tube Wiring?
Insurance 101
/
Will Home Insurance Cover Knob and Tube Wiring?
If you recently purchased a home that was built prior to 1970, or you haven't updated your home's electrical wiring system since then, it may be time to take a hard look into the kind of electrical wiring your home has.
While you won't see knob and tube, aluminum or cloth wiring on your local contractor's specialties, that doesn't mean those electrical wiring techniques don't still exist. At least one of those techniques was still popular into the 1970s, so there's a chance your home has it. It's better to pay for new electrical wiring than have to file a claim for a home fire, so this is what you need to know about outdated electrical wiring systems.
Knob and Tube Wiring vs Modern Wiring
The main differences between knob and tube wiring and modern wiring is that knob and tube is an outdated wiring technique that doesn't have ground wiring and it's less insulated, which tends to cause a breakdown over a shorter period of time.
Will Home Insurance Cover Knob and Tube Wiring?
Some home insurance companies blacklist any home that still has knob and tube wiring due to its high risk to start house fires. Other home insurance companies may welcome it with increased rates. You may have to contact the insurance company directly to make sure you're covered.
Knob and tube wiring was the most commonly used method of residential wiring until the 1940s, but you'd be hard-pressed to find any construction company still using this outdated method today. That's because it's now considered pretty risky to the safety of your home.
From the lack of a grounding conductor (which causes hazardous conditions for bathrooms, kitchens and other rooms that may come in contact with water) to its age, insulation and modifications, knob and tube wiring is not nearly as safe as more modern electrical wiring methods.
Will Home Insurance Cover Aluminum Wiring?
Due to its age and increased ability to overheat and cause electrical fires, many home insurance companies won't write a policy for a home with aluminum wiring. Compared to its copper wiring counterpart, aluminum lasts a fraction of the life and breaks down much quicker, which can result in more damage to the home from fires.
Aluminum wiring was a prominent method of electrical installation in residential homes from the mid-1960s to early '70s. Similar to knob and tube wiring, aluminum wiring is an outdated practice that causes more home fires each year than the methods of modern electrical wiring.
Will Home Insurance Cover Cloth Wiring?
Many homes still have cloth electrical wiring today, even though they're a major fire hazard. Since so many homes have cloth wiring, some insurance companies actually issue home insurance policies, albeit at an increased rate, to homes with cloth wiring.
Cloth is a great insulator, which led to the rise of cloth electrical wiring inside residential homes through the mid-1900s. But for as great of an insulator as it is, cloth wiring is not very durable. It tends to fall off the electrical wires over time, which creates a dangerous fire hazard in your home.
Can You Get Homeowners Insurance With Knob and Tube Wiring?
Outdated Electrical Wiring and Your Home
Nobody ever wakes up and thinks, "I want to pay to update my home's electrical wiring system," But, if your home has outdated electrical wiring throughout, it may be time to let that thought into your mind. With the number of home fires in the United States caused by outdated electrical wiring systems each year, homeowners with knob and tube, aluminum or cloth wiring should look into updates.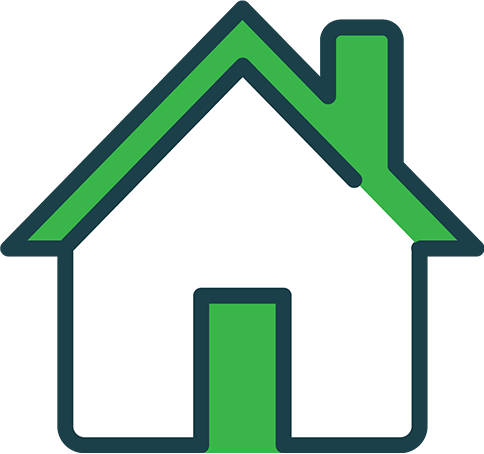 It's Time to Switch Your Homeowners Insurance
We partner with the nation's top homeowners insurance companies so you can get a custom policy at an affordable price.
The editorial content on Clovered's website is meant to be informational material and should not be considered legal advice.
Similar Articles