Auto
/
10 Tips on How to Lower Your Car Insurance Premium
10 Tips on How to Lower Your Car Insurance Premium
1.6K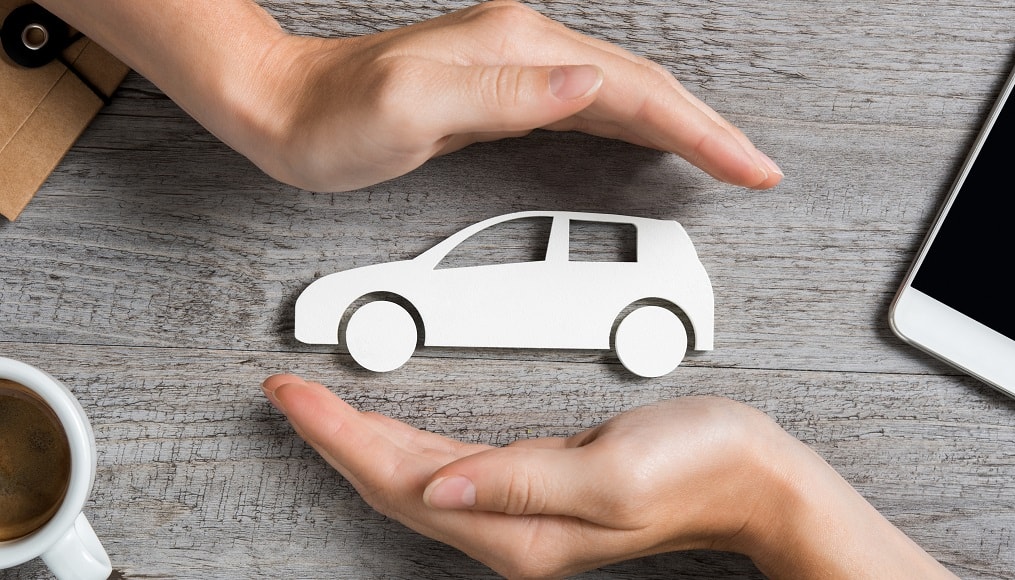 Just because you're required to carry auto insurance coverage in most U.S. states doesn't mean you have to pay an exorbitant amount of money each month.
There are a variety of factors that go into your car insurance coverage and the level of protection it offers you. But the only element you'll be exposed to every month is the premium, which is the monthly cost of maintaining your coverage.
If you think you might be paying too much, we have 10 simple tips that can help reduce your car insurance expenses without having to do a lot of leg work.
How Can You Reduce Your Insurance Policy Payment?
You can reduce your car insurance costs by making changes to your driving behavior, vehicle choice, car insurance coverage options, or by simply shopping around for a new provider altogether.
While some of these changes can take effect overnight, others may take some time to earn with your car insurance provider.
Here's a closer look at 10 tips on how to lower your car insurance premium. Let's take a look!
1. Reduce Your Insurance Coverage
The first option for lowering your auto insurance costs might be the most simple: reduce your coverage.
You may only want to consider this option on an older vehicle. Reducing the auto insurance coverage – either by raising the deductible, eliminating collision coverage, or even roadside assistance – can save you hundreds of dollars over the course of the year.
But remember, if you reduce some of these coverage options, you might have to pay more money out of pocket if you're involved in a motor vehicle accident.
2. Earn a Good Driving Reputation
No one is saying you have to be perfect, but safe drivers are often rewarded with lower auto insurance costs for their efforts.
This includes avoiding vehicle accidents (whether or not they're technically your fault) and not getting speeding tickets. Your insurance provider may even go as far as reducing the amount of money you pay for your premium every three years you go without earning a traffic violation.
3. Bundle Your Insurance Policies
Many people buy more than one type of insurance in their lives. There's a chance you might even have three or four active insurance policies in your name right now.
Asking your insurance provider about bundling your policies is an easy way to qualify for a combined discount on your insurance expenses and to lower your car insurance premium.
Just remember, if you ever cancel one aspect of your policy, or decide to change providers for just one aspect of your coverage, you may end up paying more altogether.
4. Ask Your Insurance Provider About Discounts
You won't ever know if you don't ask. There's a chance your insurance provider offers a discount that can instantly reduce your car insurance costs.
From good student discounts — where high school and college-level drivers earn reduced rates for good grades — to active military discounts or discounts related to your employer.
Call your insurance provider and ask them to look over your policy for any missing discounts that can help lower your monthly car insurance cost.
5. Don't Overpay for Unnecessary Coverage
Just like buying your car, auto insurance policies may sometimes come pre-loaded with bells and whistles you simply don't need.
If your car insurance policy includes add-ons like roadside assistance or car rental coverage, you might be overpaying. Reducing these unnecessary aspects of your insurance policy can immediately help lower the amount your paying for your premium every month.

Ready to Save Money on Auto Insurance?
Rethink your auto insurance premium with a free quote from the nation's top companies.
6. Putting Low Mileage on Your Car
If you're not a heavy driver, you may want to let your insurance company know that your daily travels are shorter than the average commuter's.
Ultimately, the less time you spend behind the wheel, the lower the chances you might be involved in a costly accident or need major maintenance on your car.
Whether you simply don't drive as often or you carpool with your coworkers to and from the office, let your insurance provider know and you could reduce your car insurance policy payment.
Your deductible is the amount of money you're required to pay out-of-pocket if you're ever involved in a motor vehicle accident or someone damages your car.
Having a lower deductible means that, if you're ever faced with filing a claim against your auto insurance policy, you won't be required to pay much of the cost yourself.
If you're a relatively safe driver, or if your car is already older, you may want to consider raising your deductible. The less money the insurance company is responsible for paying towards your repair or injury costs, the less money they'll charge you up front for coverage.
If you're in the market for a new car, you might want to shop around for vehicles that offer upgraded safety features, as these features may result in a lower car insurance premium.
Airbags and anti-lock brakes are one place to start, but you may even want to consider vehicles that offer collision detection, automatic braking, or blind-spot protection for even lower car insurance rates.
9. Protect from Car Theft
If you have an anti-theft alarm in your car, or park in a garage every night instead of on the street or in an open driveway, you may already qualify for a safety discount from your insurance provider.
The less likely your car is to be stolen, the less likely your insurance provider will have to pay to help you replace it as a part of your policy.
Let the insurance company know if there are any special circumstances that might be protecting your car from theft, and you might discover you're eligible for a discount!
10. Shop Around for Better Insurance Options
Lastly, you may want to consider that your current insurance provider doesn't offer the best rates on coverage.
If you've had the same insurance company for a long period of time, you might not even know how many more options exist today for specialized or low-cost auto insurance premiums.
Before your policy renews again, considering shopping around for a new provider altogether. Getting quotes on auto insurances rates isn't hard, and you may discover that another provider offers a much more competitive coverage rate than the carrier you're using currently.
Monthly Car Insurance Costs
Everyone who gets behind the wheel of a car has to pay for auto insurance, but that doesn't mean your monthly car insurance cost should be a financial burden.
These 10 simple tips can help ensure you aren't overpaying for your car insurance and may even help you lower your auto insurance premium!

Ready to Save Money on Auto Insurance?
Rethink your auto insurance premium with a free quote from the nation's top companies.
The editorial content on Clovered's website is meant to be informational material and should not be considered legal advice.
Similar Articles