What to Know About Switching Car Insurance After an Accident
Auto
/
What to Know About Switching Car Insurance After an Accident
<a href="https://clovered.com/how-to-switch-car-insurance/" target="_blank" rel="noopener">Switching car insurance companies isn't unusual, and it can be a wise, money-saving move. Industry premiums, your driving record, and the other factors in your life that affect auto rates change constantly. The best or cheapest option for you now might no longer be the one you currently have.
You can change your car insurance provider any time you want, even right after an accident. However, it's usually recommended that you wait until the end of your current plan before getting a new one.
Let's take a closer look at what could go into the decision to switch car insurance after an accident, and why you should probably think twice about it.
Can I Switch Car Insurance After an Accident?
Yes, you have the right to change your car insurance whenever you want. However, switching providers right after an accident or while you have an open accident claim might not be the best move.
Some common reasons people want to change their insurer include a desire for better customer service or a need for a lower, more affordable rate. Once you get in an accident, that's usually the time you want to rely on your provider, not look for a new one.
If you're trying to avoid a rate increase after a crash by switching insurers, think again. It's true that your premium usually goes up after an accident, but it won't increase until it's time to renew your policy. If you file an accident claim in the middle of your insurance term, you can expect to pay the same amount monthly until the end of your policy when you have to renew.
Also, if you try to switch car insurance companies right after an accident, you'll have to answer questions about your driving history and record from your new company, and you must disclose the accident you just experienced.
This would affect the rate of your new policy right away, as opposed to when it would impact your old policy (which wouldn't be until renewal time). Any fraudulent answers you give to your new insurer would be grounds for losing your new policy and much worse.
If you've just got no choice but to switch auto insurance providers right after a crash, remember that having car insurance is the law in every state (except New Hampshire).
If you're thinking of canceling your plan in the wake of an accident, make sure you get a new one before your original one ends. Having any sort of lapse in coverage is a red flag to auto insurers in the future, and it's illegal to drive without car insurance.
What Else You Should Know Before Switching Car Insurance After an Accident
If you're thinking of switching car insurance companies after an accident, there are a few more things you should know.
You can change insurance companies while you have an open accident claim, but you won't be able to avoid the accident showing up on your new insurance. Furthermore, you'll still have to work with your initial insurer to deal with the accident claim. They'll still pay for damages, and you can't get the new company to take on the claim that was filed with your old one.
Your coverage and deductible with your old company wouldn't change while they deal with your claim. Also, you'll still be held accountable for the accident if you were at fault. So if you get new insurance while having a claim open with another company, nothing on your original policy changes, and you're now having to deal with two insurers at the same time since you should be getting your new policy before the original one ends. It just seems like a bit of extra work.
It's important to note that if you're canceling your old policy before it's time to renew, you might have to pay a cancelation fee. This could be a flat rate or a percentage of the payments you have left. It varies by company, and not every provider makes you do this.
Before ending your plan, make sure you understand the cancellation process and wait until you have proof of insurance from your new company before terminating your initial policy.
If there's a high cancelation fee, it might be more cost-effective to wait until the end of your current plan to switch.
Should I Switch Insurance Companies After an Accident?
A company usually isn't allowed to change rates in the middle of your plan, so it may be worth it to wait until it's over to shop around. Your rates shouldn't increase mid-policy, even with a crash.
If you do switch insurance companies after a crash, remember to have a new policy in place before you cancel your old one. Also, call your old insurer and inform them you're canceling; don't just stop paying.
You don't want to run the risk of your old policy auto-renewing or jeopardizing your insurance reputation by missing payments.
Every car insurance company has a different way of calculating premiums and handling claims. It's wise to shop around regularly, although right after a crash might not be the best time.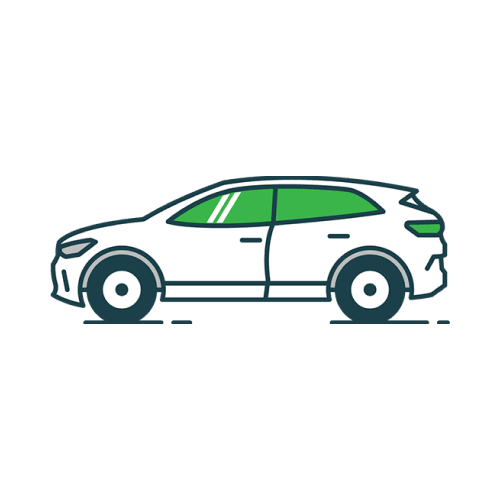 Ready to Save Money on Auto Insurance?
Rethink your auto insurance premium with a free quote from the nation's top companies.
The editorial content on Clovered's website is meant to be informational material and should not be considered legal advice.
Similar Articles