Auto
/
Do I Need Full Coverage on a Financed Car?
Do I Need Full Coverage on a Financed Car?
29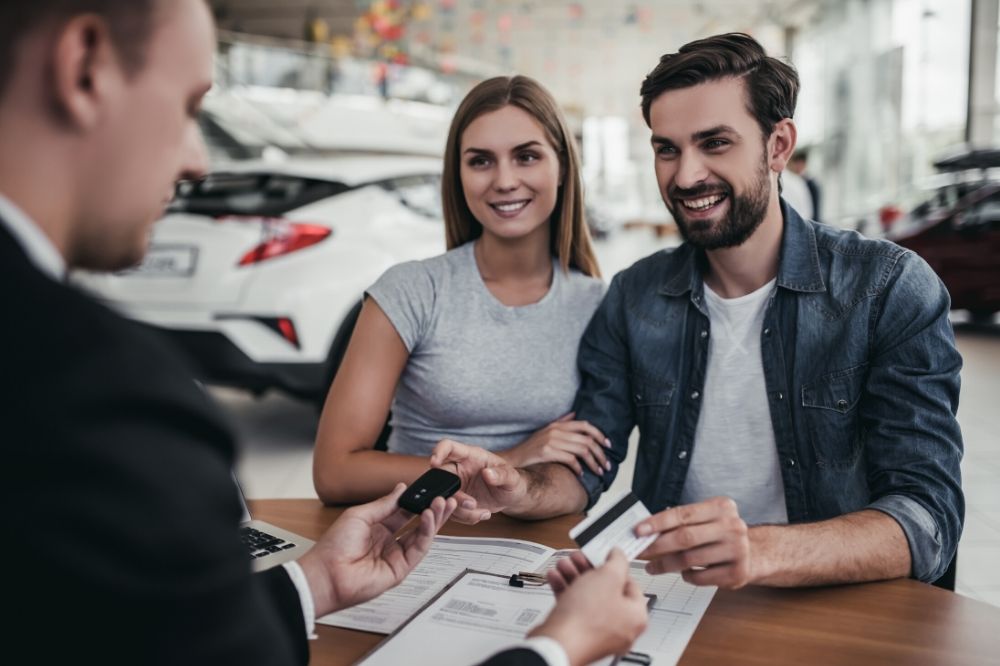 Many people don't buy a car outright. They finance it. After the sticker price, tax, tag and title are calculated, your head may still be spinning while thinking about the whirlwind of emotions. Getting a new car is exciting, but it can be expensive.
But don't worry, we've got you covered. These are the key details you need to know about auto insurance when your vehicle is financed.
Do I Need Full Coverage on a Financed Car?
Yes, everyone who finances a vehicle must maintain full coverage auto insurance for the life of their loan. The lender still, technically, owns any vehicle that still has a balance left on the loan. Lenders require clients to maintain full coverage auto insurance to protect their investment.
Let's say a financed vehicle still has $6,000 left on the loan and is totaled in an accident that was that driver's fault. The driver still has to pay the balance of the loan. That's where full coverage auto insurance comes into play.
If the driver simply had liability coverage, the auto insurance company wouldn't pay a penny toward the claim. However, with full coverage, the insurance company would cut the check directly to the lender to pay down the loan.
What Happens If You Don't Have Full Coverage on a Financed Car?
You must purchase full coverage auto insurance when you initially finance the vehicle. If you choose to downgrade to liability insurance while you still owe money on the car, you are violating the contract with your lender. That means they're legally allowed to cancel your auto loan and take the vehicle away from you.
While you can technically downgrade a financed car from full coverage to liability coverage while you still owe money on the vehicle, you should never do this. Even if your lender doesn't find out and take the vehicle back, you'd still be fully responsible for any damages that occur to the vehicle.
Does Auto Insurance Go Down Once a Car Is Paid?
Auto insurance doesn't go down due to a car being paid off. However, paying off your auto loan gives you the flexibility to reduce from full coverage to liability insurance. Doing this will save you money in premiums, but it will also mean you have less coverage on your vehicle.
Once your car loan is paid off, you'll need to contact your insurance company to remove your lender as the lienholder of your vehicle. If you need to make a claim, doing this expedites the payment directly to you instead of sending a check to the lender and having them forward it to you.
How to Get Auto Insurance for a Financed Car
Getting an auto insurance policy for a financed car (or any vehicle for that matter) is extremely easy and fast with Clovered. Simply fill out our online auto insurance form and one of our many licensed agents will pair you with the perfect policy for your needs. Get a Quote
Compare multiple policies to get the coverage you need at the price you want.
Sign up for our newsletter to get the latest updates.
Please enter email address.
Invalid Email Address.
Similar Articles