Betterments and Improvements on Condo Insurance Explained
Condo
/
Betterments and Improvements on Condo Insurance Explained
When it comes to condo insurance, "betterments and improvements" are usually considered to be any improvement a unit owner makes to their unit after purchase that improves its value. Betterments and improvements are typically new fixtures, alterations, or installations.
Examples include upgrading countertops or cabinets to higher quality materials or installing new floors, appliances, or built-in shelves.
The exact definition of a betterment or an improvement, and whose responsibility it is to restore them after damage, varies by association and by policy. Check your condo association's master insurance policy and your personal condo insurance plan to be sure you understand what may be covered.
We'll go over some important things you need to know about the topic here.
Does Condo Insurance Cover Betterments and Improvements?
Yes, a personal condo insurance plan often covers betterment and improvements. You can't generally rely on an association policy to cover everything in your unit, which is one of the reasons why having condo insurance is so important.
A condo unit owner insurance policy is known as an HO-6 policy. Since HO-6 policies are designed to cover the things in your unit that your master policy doesn't, many will provide coverage for betterments and improvements.
When looking through an HO-6 policy, an insurer might mention that they cover "alterations, appliances, fixtures, and improvements that are part of the building contained within your unit or residence premises" under the property coverages section of the plan. This means your carrier should protect the parts of your dwelling that you've improved from covered perils.
Condo insurance largely focuses on personal property and liability coverage, but many providers will want you to estimate the replacement cost of your condo dwelling when getting a quote, too, because certain features in your residence are often excluded by master policies.
This valuation of your unit should include improvements you've made so you have sufficient dwelling coverage to protect them. Additionally, if you have a mortgage, your lender will likely require you to get enough condo insurance to wholly protect your property including additions and renovations you've made.
Keep in mind, though, that flood damage isn't a covered peril. Even when condo policies cover additions you make, these betterments still won't be covered from flood damage. You'd need a separate flood insurance policy for that.
Nevertheless, getting condo insurance on your own to supplement the complex master policy is the best way to give yourself complete protection.
Can a Condo Association Master Policy Cover Improvements?
Yes, condo association master policies can cover betterments and improvements, but it's unlikely. Condo master policies are generally divided into two types, commonly referred to as bare walls coverage and all-in coverage.
Bare walls coverage won't cover any betterments and improvements you've made in your unit. All-in coverage may provide some protection for them, but it depends on the specifics of the policy.
The purpose of an association master policy is to protect the common areas of a complex or building that aren't owned by any one unit owner, such as the elevator, lobby, stairwells, pool area, and other amenities. A condo board usually takes ownership and care of these common areas, and they protect them with master insurance policies. Both bare walls and all-in master policies cover common areas.
When it comes to your unit, though, some master policies will cover more than others. Bare walls policies leave unit owners responsible for pretty much everything inside the unit. They stop at the entryway and exterior walls of each residence. Anything on the interior walls of a unit and within them is up to the unit owner to cover.
All-in condo master insurance covers more inside of residences. An all-in master policy can cover permanent fixtures and installations in your unit, such as built-in electrical fixtures, built-in appliances, and cabinets.
But, if you improve any fixtures or appliances on your own, the master policy may not always cover you for the upgraded features. It may only provide enough financial protection for how the features were originally when the property was insured, sometimes referred to in policies as insuring" up to original specifications."
For instance, let's say you bought a unit with laminate countertops. Two years later, you replaced and upgraded them to granite countertops. If a fire rips through your kitchen, your master policy may only reimburse you for what it would've taken to replace the laminate countertops.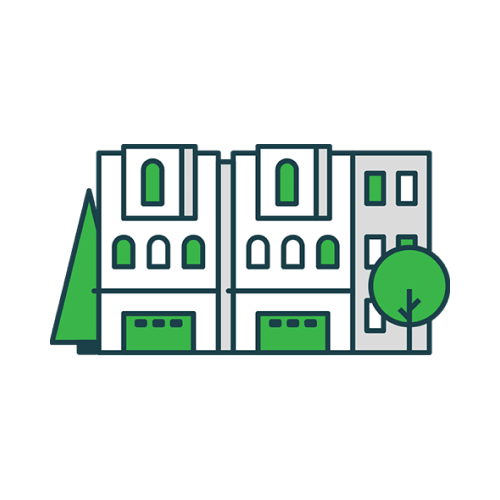 A Simpler Way to Get Condo Insurance
Protect everything your condo association doesn't with a custom condo insurance policy at an affordable price.
The editorial content on Clovered's website is meant to be informational material and should not be considered legal advice.
Similar Articles