Does Car Insurance Cover Flood Damage?
Auto
/
Does Car Insurance Cover Flood Damage?
Since floods aren't created by the perfect concoction of a multitude of weather factors, such as a hurricane and tornado, flood damage isn't confined to a single region in the United States. Sind they occur from the Pacific Northwest to the Midwest, Southeast and Northeast, floods are the most common natural disaster on earth.
While most people invest in flood insurance policies to protect their homes, you may not have to do the same thing when it comes to your car.
Since floods strike with little to no warning and nearly 90% of people live in a designated flood zone expected to sustain at least one flood every 100 years, let's take a look at whether your car is or isn't covered against flood damage.
Does Car Insurance Cover Flood Damage?
Yes, car insurance does cover flood damage if you have comprehensive insurance on your policy. Comprehensive insurance is known as parked-car coverage because it protects your car when it's idle or when damage occurs that isn't derived from another vehicle.
Comprehensive coverage is mandatory if you lease or owe money on your vehicle, and it's typically included in full coverage auto insurance. But if you own your vehicle outright, you're legally allowed to have liability coverage instead of full coverage, thus you're not required to have comprehensive coverage.
If you have an older vehicle, you'll be able to drop comprehensive coverage at a certain point. But a newer vehicle, or any vehicle that's still worth $3,000 to $5,000 on the market, should probably have comprehensive coverage.
Comprehensive coverage protects your vehicle against damage unrelated to a moving incident. So it will cover flood damage to your car up to your policy's maximum. It'll also cover hurricane damage and many other weather-related incidents.
Even if flooding has just occurred and you mistakenly drive your car through a large puddle that turns out to be deeper than expected (you should never drive through large puddles after a hurricane or flood), your vehicle may still be covered up to your policy's maximum.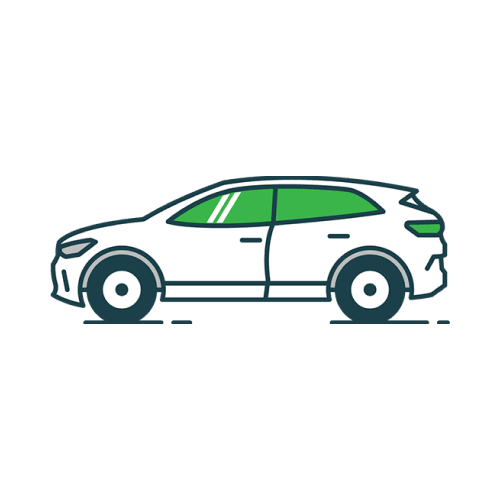 Ready to Save Money on Auto Insurance?
Rethink your auto insurance premium with a free quote from the nation's top companies.
Does Car Insurance Cover Water Damage to the Engine?
Similar to flood damage, comprehensive coverage auto insurance also may cover water damage to the engine of your vehicle. But the water damage must occur due to something out of your control, such as a flood or extensive rain.
Unfortunately, driving your vehicle through a known body of water may be cause for suspicion to your insurer and they may not cover water damage to your engine in that instance.
But if you just drive through a puddle that turns out to be deeper than anticipated or your car is caught in a flash flood, engine damage should be covered by your insurer.
What to Do if Your Car Gets Flooded
If you suspect your car has been damaged by a flood or just some sort of water in general, you need to take the proper steps to ensure you get proper compensation for the damage and that the damage is fixed.
Unfortunately, water damage to your car's engine will total out the vehicle most of the time. But water damage to the floorboards or other aesthetic structures on your vehicle will likely just result in expensive repairs — and are also covered by auto insurance. Here's what you should do:
While it may be impossible for you to survey the flood damage to your vehicle as good as a mechanic, it's imperative that you survey the water damage as soon as possible. Check the oil dipstick to see if water droplets have seeped into your engine, inspect the floorboards and seats for visible water damage and, whatever you do, don't start the engine.
Starting your vehicle's engine after it's sustained water damage could cause the water to make its way deeper into the engine and damage it beyond repair, which could total the vehicle.
2. File an auto insurance claim
Step number two involves filing an auto insurance claim with your insurer. Although the claim may be pretty vague, unless you're a professional mechanic who can assess the damage right away, this gets the converge process started and gets you back on track to start driving again soon.
3. Take it to a qualified mechanic
You won't know how much damage the car has sustained until a professional mechanic takes a look at your car's engine, electrical components, transmission fluid and so much more. And for precautions, you shouldn't take it to a mechanic until after you've filed an auto insurance claim for the flood damage.
How to Get Flood Damage Car Insurance
To get flood damage car insurance, you'll just need to enroll in full coverage auto insurance that includes comprehensive coverage. If you currently have only liability coverage, your vehicle isn't protected against flood damage.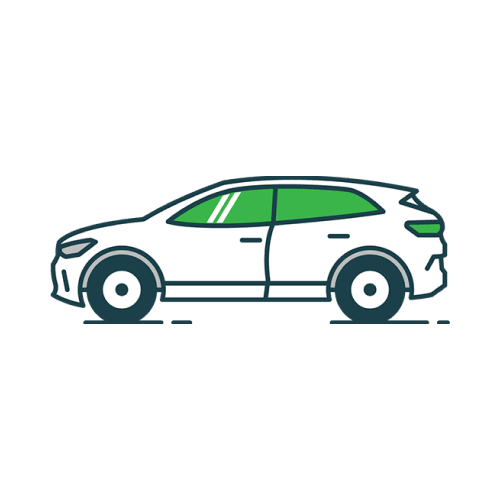 Ready to Save Money on Auto Insurance?
Rethink your auto insurance premium with a free quote from the nation's top companies.
The editorial content on Clovered's website is meant to be informational material and should not be considered legal advice.
Similar Articles