Does Homeowners Insurance Cover Plumbing Units & Repairs?
Homeowner
/
Does Homeowners Insurance Cover Plumbing Units & Repairs?
Your home's plumbing system is one of the most used and underrated pieces of your home. You may not even realize that each time you turn on a faucet, run the washing machine, take a shower or flush the toilet, your home's plumbing system is the silent hero making water flow through the pipes instantaneously.
Since plumbing makes up a large piece of your home's daily usage and integrity, it can be extremely costly to repair or replace if something happens to it. But does homeowners insurance cover your home's plumbing?
The short answer is yes, but the longer answer is a bit more complex. Let's dive into the most common plumbing mishaps homeowners may face and whether they're covered by homeowners insurance or not.
Does Homeowners Insurance Cover Plumbing Units & Repairs?
Yes and no. Damage and repairs to plumbing units, such as your hot water heater and pipes, are covered by homeowners insurance if the units unexpectedly break or burst and there's an accidental discharge of water spewing through your home.
So things like a burst hot water heater, frozen pipes that break open and a faulty connection caused by the plumber are typically covered if they occur unexpectedly.
However, if the damage was prolonged and occurred over time, it may not be covered due to negligence on the homeowner's behalf. These instances can be putting things down your drains that aren't supposed to be there, not conducting a regular plumbing inspection and trying to fix a plumbing issue yourself when a professional should've been called.
When Damage & Repairs From Plumbing Is Covered
Much of your home's plumbing system is located in hard-to-reach places, such as inside the walls of your home, so it can be a time-consuming and costly project to repair everything that goes wrong.
Thankfully for homeowners, there are often more scenarios of plumbing damage that are covered by homeowners insurance than aren't covered. Let's take a look at some of the most commonly covered plumbing insurance claims.
If your plumbing system unexpectedly goes kaput, leaving a trail of water spewing through the walls and floors of your home, the cost of repairs should be covered. The dwelling portion of your homeowners policy is designed to repair or replace many structures that make up your home if they were damaged or destroyed by a covered peril.
Water damage from plumbing units may be covered if the issue was unexpected and didn't occur over a longer period of time. This coverage could extend to replacing your home's plumbing pipes, anything that sustained water damage like your walls, ceilings, floors and mold removal and remediation.
While the issue of plumbing causing damage to other structures on your property, such as a guest home or shed, is relatively rare in comparison with home damage, it too can be covered by your homeowners insurance policy.
The same situations that occur and are covered in your home may also be covered in the other structures located on your property.
We mentioned that coverage for water damage due to plumbing mishaps extends to your home's structural integrity. But what about your personal belongings that sustain damage?
Now that we've covered all the tangibles pertaining to unexpected damage from plumbing, let's get into the intangibles. If a major plumbing mishap occurs on your home, it could force you and your family to temporarily move out of your house while repairs are being made and mold is being removed.
Luckily, the loss of use portion of your homeowners insurance may be there to help you during this transitional period. It can reimburse you for many unexpected expenses your family faces during the repairs, such as hotel bills or rent for an equivalent home, food expenses, gas and tolls and many other unexpected expenses you incur while you're temporarily removed from your home.
When Damage & Repairs From Plumbing Isn't Covered
When plumbing damage occurs over a prolonged period of time, the damage is likely not covered by your homeowners insurance. These instances can include pipes that freeze and burst due to negligence, damaged plumbing pipes that show signs of rust, wear and tear or erosion, old and outdated plumbing (typically more than 10 years old) and polybutylene plumbing.
If the plumbing damage is directly related to sewage backup in your home or sump pump overflows, those instances typically aren't covered by homeowners insurance as well. However, you may be able to purchase a water backup or sewer backup rider that covers damage from these issues.
Plumbing and Your Insurance
Your home's plumbing system is one of the most used and highly complicated in your home. It's also one of the most costly to repair. For those reasons and many more, you should have a professional plumber complete an inspection on your system at least once a year.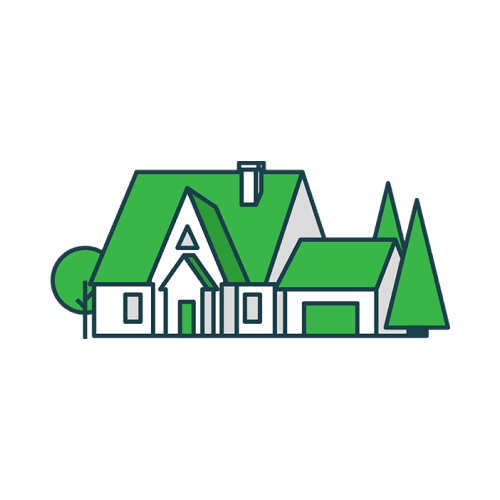 It's Time to Switch Your Homeowners Insurance
We partner with the nation's top homeowners insurance companies so you can get a custom policy at an affordable price.
The editorial content on Clovered's website is meant to be informational material and should not be considered legal advice.
Similar Articles