Best Renters Insurance in Delaware
Renter
/
Best Renters Insurance in Delaware
Renting in Delaware can be pleasant whether you're a student, a young professional, or a family looking for a place to call home. The state has a relatively low crime rate, and you're likely never too far from the lovely beaches and Delaware Bay.
To financially protect yourself and your family, Delaware renters shouldn't overlook the importance of renters insurance. The right coverage is a crucial safeguard for your personal property and liability risk should anything go wrong.
We created this guide for renters to find the best renters insurance in Delaware.
How Much Is Renters Insurance in Delaware?
Renters insurance in Delaware costs about $241 per year or about $20 per month. Of the companies we analyzed, monthly renters insurance rates in Delaware ranged from $12 to $28 per month. Your premium will vary depending on a few factors.
Your location, desired coverage amount, and choice of carrier will influence how much you pay for coverage. While coverage largely remains the same no matter who you choose, costs vary because of company procedures and the market overall. We'll break down some of the most critical factors affecting your policy later.
We examined some popular renters insurance companies in Delaware. Take a look at their average annual and monthly rates below.
Delaware Renters Insurance Rates by Company
Company
Allstate
Nationwide
State Farm
Travelers
Avg. Annual Rate
$209
$338
$143
$213
Avg. Monthly Rate
$17
$28
$12
$17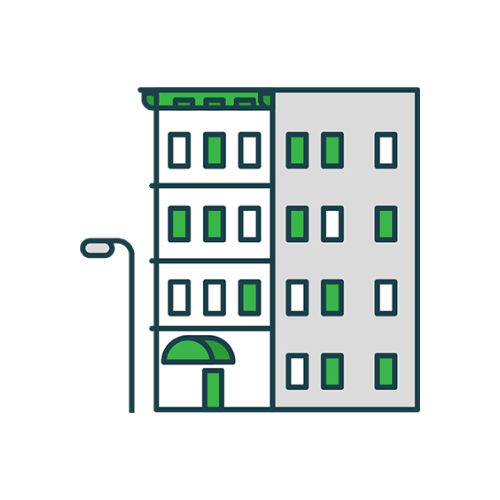 Protect Your Belongings With Renters Insurance
Averaging just $12 per month, renters insurance can protect your belongings for the cost of a few cups of coffee.
Companies With Cheap Renters Insurance in Delaware
State Farm has some of the cheapest renters insurance in Delaware. You can see a difference in rates of up to $195 yearly from the four companies we analyzed, which underlines the importance of shopping around for coverage.
Over one hundred homeowners insurance companies currently have active policies in Delaware. Many of them also write renters insurance. You shouldn't hesitate to look online and contact multiple companies over the phone for quotes. In addition to seeing who has cheap renters insurance in Delaware, you'll also get a feel for their customer service by doing this.
What Does Renters Insurance in Delaware Cover?
Renters insurance in Delaware provides coverage for personal property, liability, and additional living expenses. Here are some details about each coverage:
Personal Property Coverage
Personal property coverage financially protects your personal belongings, such as furniture, electronics, and clothing, against covered perils such as theft, fire, and water damage.
Loss of Use Coverage
Loss of use coverage can cover the costs of temporary living arrangements if your rented residence becomes uninhabitable after a covered loss.
Liability Coverage
Liability coverage provides protection if you're found liable for causing an injury or property damage to someone else. It can cover medical bills, legal fees, and more.
Medical Payments Coverage
Medical payments to others can cover minor injuries someone suffers at your rental, regardless of fault.
How to Get the Best Renters Insurance in Delaware
To get the best renters insurance in Delaware, understand coverages and determine how much you'll need to be comfortably protected. Once you have an idea of what you need, you should compare quotes from a few different companies to find the best fit.
Personal Property Coverage Limits
When you get a quote, insurers will ask you how much personal property and liability coverage you want. You need to choose an amount that sufficiently covers you and your family. Create a home inventory to determine how much personal property coverage you need.
A home inventory lists all your belongings and how much you paid for each item. Your total amount will tell you how much personal property coverage you need to be fully covered. Also, this list will be extremely helpful if you ever need to file a claim. You'll be able to provide your insurer with the exact prices of the items for which you need to be reimbursed. Including pictures and videos in your home inventory is a wise move also.
You may also have a choice between replacement cost and actual cash value coverage in your policy. Actual cash value coverage in renters insurance means your insurer will factor in depreciation when reimbursing you for damaged items during a claim. As a result, you'll never fully recoup the cost of anything you bought unless it was brand new.
This is in contrast to replacement cost coverage, which enables your provider to reimburse you roughly what you bought for an item (or a fair market value for a replacement) after it's damaged. The best rental insurance in Delaware will have replacement cost coverage. But, this is the more costly option, so make sure it aligns with your budget before picking it.
Liability Coverage Limits
Choosing liability coverage limits depends on your assets. Insurers typically require policyholders to carry at least $100,000 in liability coverage. You may want to add more if you have well over $100,000 in assets.
Since medical bills and legal fees can pile up very quickly after a major injury, companies always recommend getting more than the minimum coverage. Common options are between $300,000 and $500,000 in overage, but liability limits often go up to $1 million.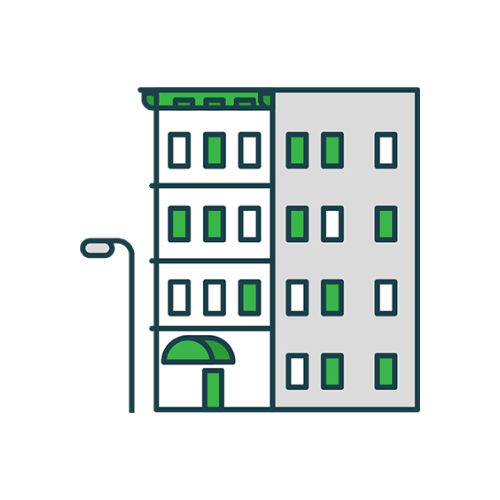 Protect Your Belongings With Renters Insurance
Averaging just $12 per month, renters insurance can protect your belongings for the cost of a few cups of coffee.
Factors That Affect Delaware Renters Insurance Prices
The cost of renters insurance in Delaware, as in other states, will vary based on several factors. Some of the most common cost factors that impact rates in Delaware include:
Coverage limits

Deductible amount

Location
Naturally, the amount of coverage and limits you choose will affect your premiums. Opting for higher limits will cost more money. You'll also raise your premiums if you opt for additional coverages or endorsements, such as scheduled personal property or water backup coverage.
Your deductible also directly influences rates. Your deductible is the amount you must pay when filing a claim before your insurer picks up the rest of the bill. Common deductibles in renters insurance range from $500 to $1,000, although you may find companies that offer higher deductibles.
Choosing a higher deductible means you're willing to pay more out of pocket before your insurer must step in, which lowers your monthly premiums.
The location of your rented dwelling will also impact the average cost of renters insurance in Delaware. Insurance companies will note factors such as local crime rates, weather risks, and proximity to fire stations. If your place is in an area more prone to theft or weather damage, you'll likely have higher premiums.
Is Renters Insurance Required in Delaware?
Even though landlords have their own insurance policies they must get, they sometimes want tenants to have coverage for further peace of mind. Some places will require renters insurance before you move in, and they may even get coverage for you from a provider they partner with if you don't find your own.
Some landlords will also ask to be additional interests in your policy. Naming a landlord as an additional interest lets your insurer notify them if you cancel or change your policy. It allows your landlord to know you're maintaining coverage during your lease. It doesn't grant them any coverage under your plan.
How to Get Renters Insurance Quotes in Delaware
If you're looking for renters insurance quotes in Delaware, our team at Clovered would be happy to help. As an independent insurance agency, we partner with some of the top renters insurance companies in the state, so we can find you a good deal.
You can compare quotes yourself with our proprietary online quoting tool at your convenience. Or, if you'd rather get quotes with the help of our licensed agents, chat with us at 833-255-4117. You can also send us an email at agent@clovered.com if you have any questions.
Getting the Best Renters Insurance in Newark
Renting in Newark, Delaware, is common, evidenced by the recent apartment building boom and a high percentage of students attending the University of Delaware that need a place to live. Renters in the city need to protect their belongings with renters insurance in Newark.
Renters insurance in Newark is available from several providers. You should compare quotes from a few of them to find the best deal. You should also consider reading customer reviews online. Although quoting online is the most convenient, you may also want to reach out to a carrier on the phone to get a feel for their customer service.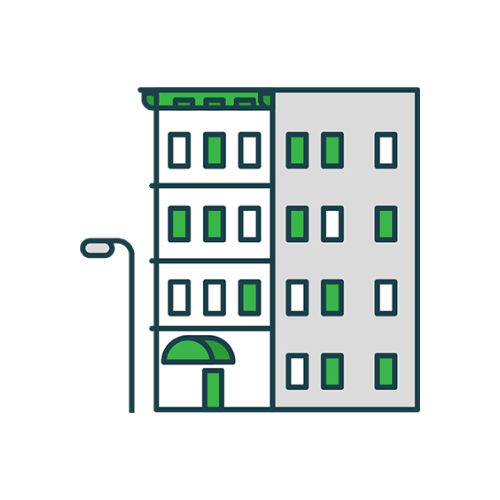 Protect Your Belongings With Renters Insurance
Averaging just $12 per month, renters insurance can protect your belongings for the cost of a few cups of coffee.
The editorial content on Clovered's website is meant to be informational material and should not be considered legal advice.