Illinois Renters Insurance
Renter
/
Illinois Renters Insurance
As a renter in the Chicago area, you're probably paying an arm and a leg each month for rent. Since it's such a historic city in the U.S., and a gateway from the East to the West, many of the city's apartments lay unchanged for decades.
That means an Illinois renters insurance policy could be the difference between having to replace your belongings on your own or having an insurance policy to step in and help if your apartment is hit by a covered peril.
Covered perils happen every day. From electrical fires to kitchen fires and from burst pipes to overflowing toilets, you never know when life may throw you a curveball. So whether you're a Cubs, Sox or even a Cards fan, all renters in the Land of Lincoln have one thing in common: everyone can benefit from Illinois renters insurance.
What's Covered With an Illinois Renters Insurance Policy?
Coverage C: Personal Belongings
As a renter, you have personal belongings and you need them to be protected in the event of a hurricane, break-in or other peril. Renters tend to undervalue their belongings, so make sure you calculate the cost of your clothes, electronics and all other personal items you keep on the property.
Coverage D: Loss of Use
If the rental unit you live in gets damaged or destroyed and you're forced to leave your home temporarily, loss of use coverage can help with the costs of finding a new home, storage unit to store your belongings, gas and food that you wouldn't have otherwise spent and even boarding for your pets.
Coverage E: Personal Liability
Accidents happen. It's a fact of life. Personal liability can protect your financial well-being if a guest of another person is injured on your property and you're found liable. This coverage is typically $100,000 and goes toward covering medical bills and legal expenses for things like dog bites and major injuries.
Coverage F: Medical Payments
Medical payments to others covers the more minor injuries that occur on your property. Unlike liability coverage, the injury doesn't have to have been your fault. MedPay, as it's often called, usually provides $1,000 to $5,000 that can be used for things like X-rays, physical therapy and doctor visits relating to the injury.
What's the Average Cost of Renters Insurance in Illinois?
The average cost of renters insurance in Illinois is about $15 per month. For around $30,000 worth of personal property coverage to protect your belongings, around $100,000 worth of liability coverage to protect your financial wellbeing if someone is injured on your property and a few thousand dollars worth of loss of use coverage in case you're forced to temporarily move out of your home, Illinois renters insurance is worth every penny.
Even though coverage is a lot less than you may have imagined, premium prices do vary based on a number of factors. If you live in an old apartment in downtown Chicago, you can expect to pay a little more each month in renters insurance than someone who lives in a house in the country. That's because the latter is solely responsible for many things and they don't have neighbors to potentially start fires and such.
Average Renters Insurance in Illinois Cost

: $180 per year
Is Renters Insurance Required in Illinois?
No, Illinois renters insurance isn't required by law. But your landlord could write verbiage in your lease agreement that makes it necessary for you to keep adequate coverage throughout the lease's entirety. Even though you may not be required to purchase renters insurance in Illinois, it's always a good idea to do so.
How to Get the Best Renters Insurance in Illinois for Cheap
The best renters insurance in Illinois at the cheapest prices can be found through Clovered's online quoting tool. We run your housing info through our proprietary tool filled with the state's best companies. Then we provide you with a policy that fits your coverage needs and bank account.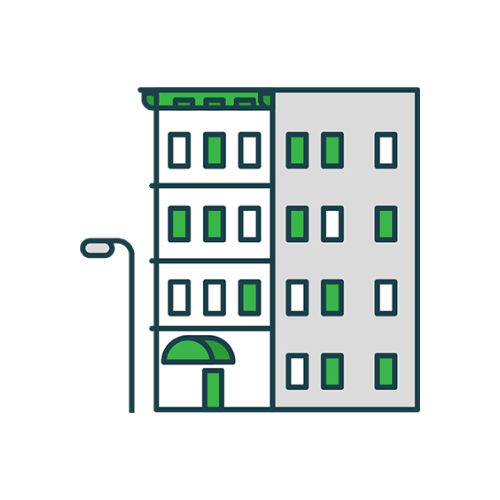 Protect Your Belongings With Renters Insurance
Averaging just $12 per month, renters insurance can protect your belongings for the cost of a few cups of coffee.
The editorial content on Clovered's website is meant to be informational material and should not be considered legal advice.