Maryland Renters Insurance
Renter
/
Maryland Renters Insurance
With the rising cost of housing in Maryland, more and more people in the state are holding onto their leases and staying in their rental homes. From Baltimore to Frederick and Silsbury to Ocean City, renting is a much more feasible thing than dropping down a pile of cash and being married to a mortgage. Renting is a smart option for many. But why is it that most renters don't have Maryland renters insurance?
Protecting your belongings should be of the utmost importance to renters across the state. But yet around 75 percent of renters don't have sufficient Maryland renters insurance to protect their property in times of need.
If you consider renters insurance in Maryland averages just $15 month, which is the price of a few crab cakes at your favorite food joint, getting about $30,000 worth of personal property coverage and $100,000 worth of liability coverage is a smarter move than indulging in those extra crab cakes.
What's Covered With a Maryland Renters Insurance Policy?
Coverage C: Personal Belongings
As a renter, you have personal belongings and you need them to be protected in the event of a hurricane, break-in or other peril. Renters tend to undervalue their belongings, so make sure you calculate the cost of your clothes, electronics and all other personal items you keep on the property.
Coverage D: Loss of Use
If the rental unit you live in gets damaged or destroyed and you're forced to leave your home temporarily, loss of use coverage can help with the costs of finding a new home, storage unit to store your belongings, gas and food that you wouldn't have otherwise spent and even boarding for your pets.
Coverage E: Personal Liability
Accidents happen. It's a fact of life. Personal liability can protect your financial well-being if a guest of another person is injured on your property and you're found liable. This coverage is typically $100,000 and goes toward covering medical bills and legal expenses for things like dog bites and major injuries.
Coverage F: Medical Payments
Medical payments to others covers the more minor injuries that occur on your property. Unlike liability coverage, the injury doesn't have to have been your fault. MedPay, as it's often called, usually provides $1,000 to $5,000 that can be used for things like X-rays, physical therapy and doctor visits relating to the injury.
How Much Is Renters Insurance in Maryland?
The average renters insurance in Maryland is about $15 per month or $190 per year, which is on-par with the national average. That cost gets the average renter $100,000 in liability coverage and $30,000 in personal property coverage.
Depending on your situation, you may be able to increase or decrease either coverage to reduce the price or get the exact amount you need without adding extra. And Clovered can help you do that. By getting renters insurance quotes in Maryland through our online quoting engine, we can compare and contrast different policy prices to get the one that makes the most sense for you. 
Average Renters Insurance in Maryland Cost

: $190 per year
Is Renters Insurance Required in Maryland?
No, renters insurance in Maryland laws don't require you to have a policy in place. However, it's always a smart idea to properly protect your belongings with a renters insurance policy that meets your needs.
How to Get Cheap Renters Insurance in Maryland
At $15 per month, Maryland renters insurance is already priced very well. But by getting a quote with our online multi-rater tool, which only takes a few minutes and a handful of questions, we can compare multiple policies from the state's best companies to pair you with your dream policy today.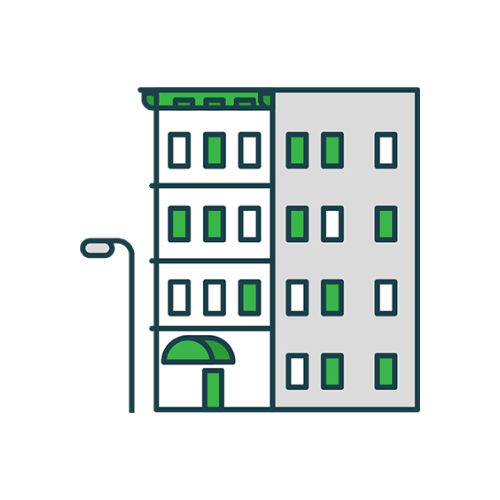 Protect Your Belongings With Renters Insurance
Averaging just $12 per month, renters insurance can protect your belongings for the cost of a few cups of coffee.
The editorial content on Clovered's website is meant to be informational material and should not be considered legal advice.