Michigan Renters Insurance
Renter
/
Michigan Renters Insurance
Where are you from in the mitten? No matter where you point on your hand after someone asks you this question, every renter in the Wolverine State has one thing in common: Michigan renters insurance can help protect your belongings (even your hockey equipment) if they're stolen, damaged or destroyed by a covered peril.
Now we know how expensive ice skates. Believe me, as a youngster I had the old-school Grafs with a 50-flex twig of a name brand we can't say on this page. While my equipment never suffered a catastrophe, except the smell it emitted after a long road trip in the dead of winter or just pickup summer skate, Michigan renters insurance would've been there to help out.
The best renters insurance in Michigan protects all of your personal belongings, provides financial relief in case someone is injured on your property (like a puck-bound missing tooth) and a few thousand dollars worth of coverage if you need to unexpectedly move out of your rental property due to a covered peril.
What's Covered With a Michigan Renters Insurance Policy?
Coverage C: Personal Belongings
As a renter, you have personal belongings and you need them to be protected in the event of a hurricane, break-in or other peril. Renters tend to undervalue their belongings, so make sure you calculate the cost of your clothes, electronics and all other personal items you keep on the property.
Coverage D: Loss of Use
If the rental unit you live in gets damaged or destroyed and you're forced to leave your home temporarily, loss of use coverage can help with the costs of finding a new home, storage unit to store your belongings, gas and food that you wouldn't have otherwise spent and even boarding for your pets.
Coverage E: Personal Liability
Accidents happen. It's a fact of life. Personal liability can protect your financial well-being if a guest of another person is injured on your property and you're found liable. This coverage is typically $100,000 and goes toward covering medical bills and legal expenses for things like dog bites and major injuries.
Coverage F: Medical Payments
Medical payments to others covers the more minor injuries that occur on your property. Unlike liability coverage, the injury doesn't have to have been your fault. MedPay, as it's often called, usually provides $1,000 to $5,000 that can be used for things like X-rays, physical therapy and doctor visits relating to the injury.
How Much Is Renters Insurance in Michigan?
The average cost of renters insurance in Michigan is $15 per month, which typically includes $30,000 worth of personal property protection for your belongings, $100,000 worth of liability coverage to protect your financial future and a few thousand dollars worth of loss of use coverage in case you need unexpectedly move out of your home due to a covered peril.
Average Cost of Renters Insurance in Michigan

: $15 per month
Is Renters Insurance Required in Michigan?
No, renters insurance is not required by law in Michigan, but certain landlords may be able to require their tenants to purchase renters insurance to uphold the lease. Even though it's not required, renters insurance in Michigan is highly recommended.
How to Get the Best Renters Insurance in Michigan for Cheap
When you need to compare renters insurance in Michigan through multiple quotes, you don't need to visit multiple sites. You just need to get a quote from Clovered and we'll pair you with the perfect policy. We teamed up with many of the top insurers in the state so we can always offer cheap renters insurance in Michigan that doesn't skimp on coverage amounts.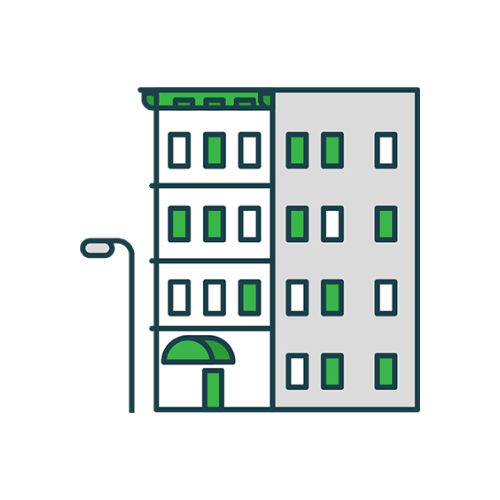 Protect Your Belongings With Renters Insurance
Averaging just $12 per month, renters insurance can protect your belongings for the cost of a few cups of coffee.
The editorial content on Clovered's website is meant to be informational material and should not be considered legal advice.